When it comes to salads, Mary the host at the Fresh Ingredient, says it's all about simplicity. "My salads generally have only three or four ingeredients, and a fresh homemade dressing." This yummy grilled pear salad is pretty special and a perfect way to kick start a weekend lunch or dinner at home.
Preparation
The first thing is to pour a glass of wine and turn on the music. Then its time to start by removing the leaves of the baby cos lettuce then wash and spin or pat dry them. Roughly chop the leaves into smaller pieces.
Next char-grill the slices of pear on a hot griddle plate or similar for a few minutes per side until fragrant and golden brown, then toast the pecans and put aside. Get the dressing ready while you grill the pears.
Lighlty combine the baby cos leaves with the creamy blue cheese dressing (as you want) and place on your serving plate. Add the char grilled pear on top of the cos leaves, scatter a little more of the crumbled blue cheese and top with the toasted pecans. Serve and enjoy.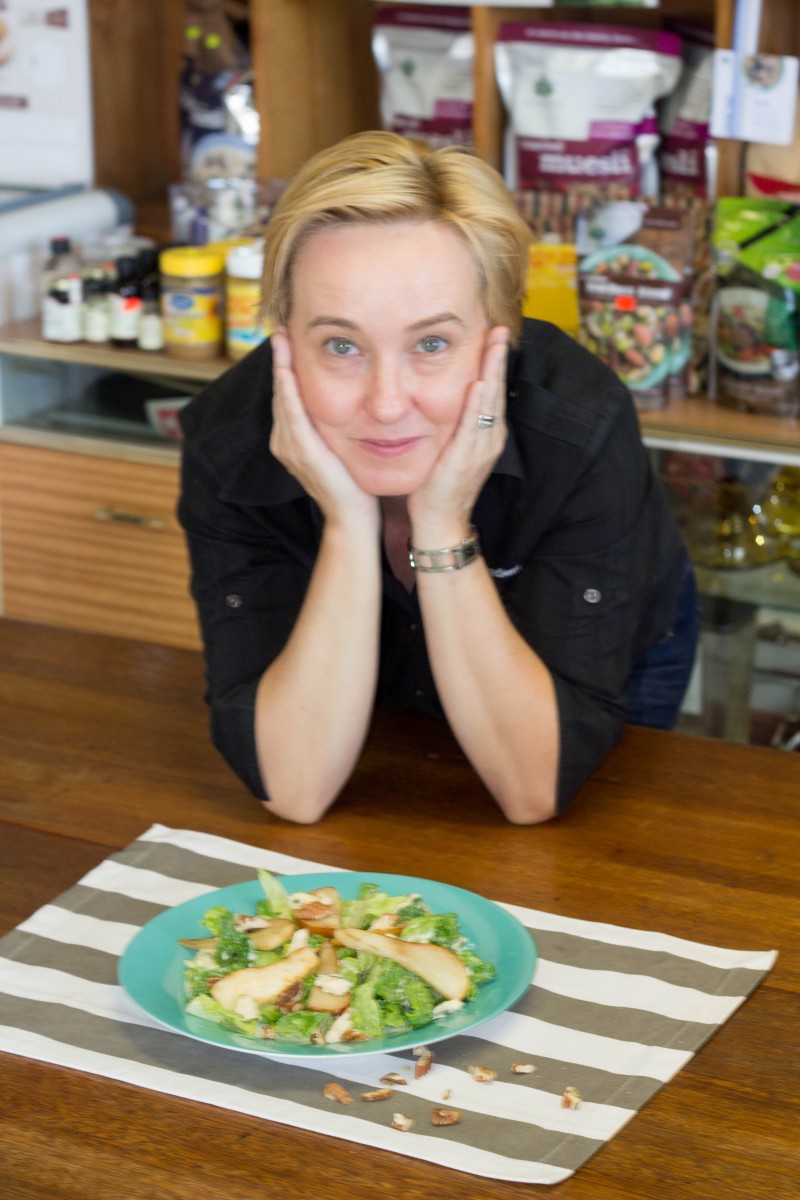 Salad creating at The Fresh Ingredient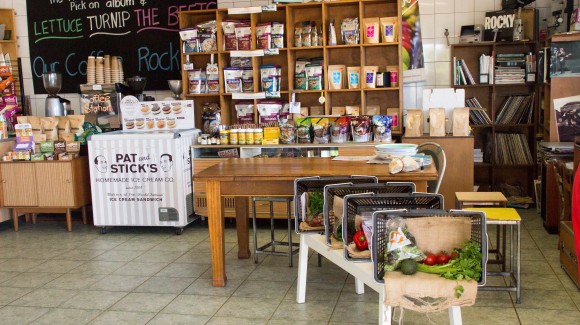 The idea behind the event was to feature four salads created by each member of our family and share these salads with our customers as a simple thank you for buying local produce and enjoying salads every day. We wanted to demonstrate how fun and easy it is to create and share fresh produce with friends and family.
Just like any other day in the fruit shop, everyone's mood was lifted by the sounds of records spinning on the sound system and impromptu performances on the old, in-store piano— not something you would expect to see in your average supermarket.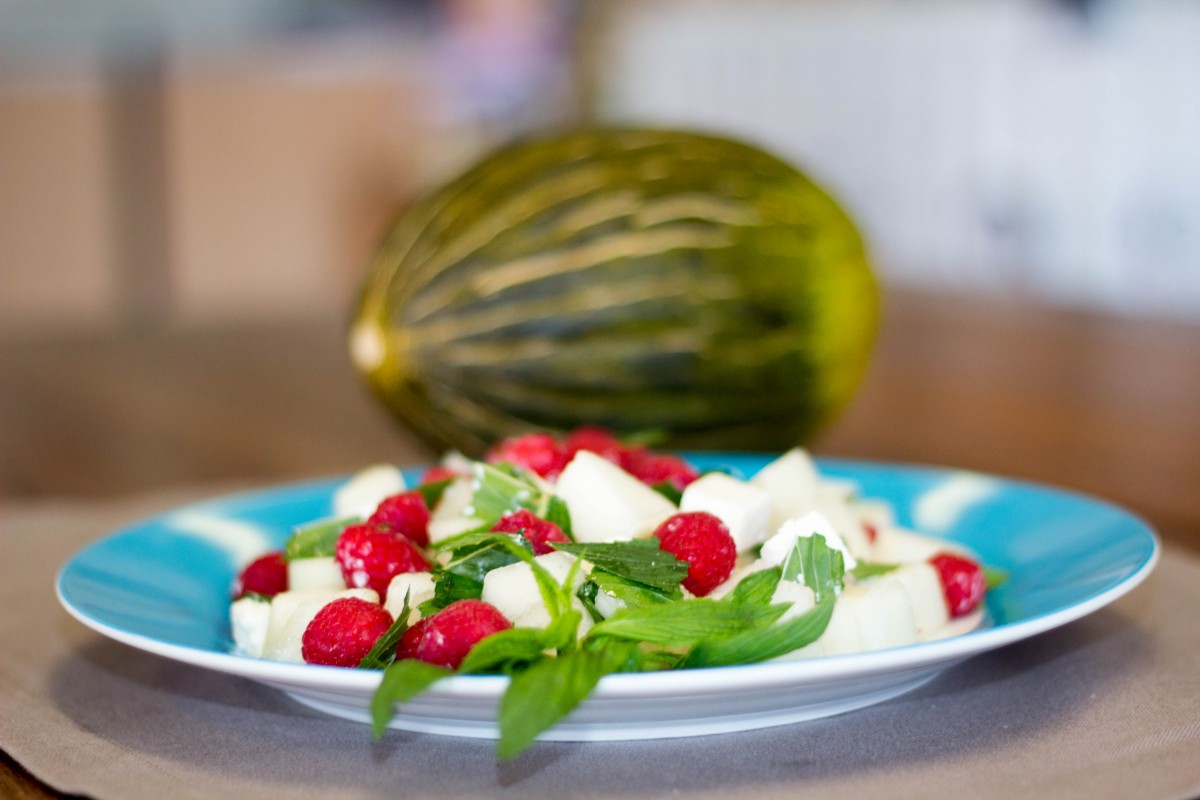 Here are the recipes to each of the four salads. Please share and enjoy them all.
Related salads chosen by others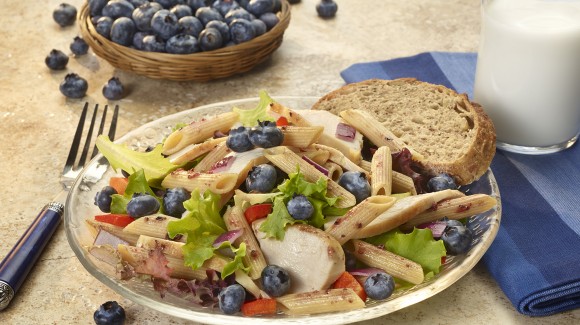 Blueberry and chicken pasta salad with field greens
Average 3 of 5 stars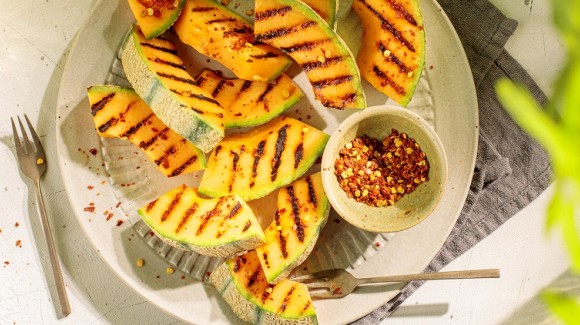 Grilled melon with lime dressing
Average 3 of 5 stars
Spinach salad with apple, mixed nuts, and feta
Average 3 of 5 stars