Vegetable spaghetti is a cute and original idea to prepare light and fresh meals and above all, a good way to serve eat vegetables for children. There are several variations, my favourite is zucchini spagetti, which are very versatile and easliy combined with a multitude of ingredients. In our recipe we present the 'cooked' version (they can delicious served raw), served with with capsicums, hazelnuts and smoked trout ... a terrific mix of flavours to share and enjoy.
Preparation
Wash the zucchini

and cut

into

noodles with a vegetable peeler or spiralizer.




Wash

the capsicums

,

remove the seeds

and cut

into

small

cubes

.

Slice the smoked trout into

cubes

.

In

a frying

pan heat

a little oil

. When the oil is

hot

, add the

capsicum

and cook

for about ten

minutes on low

flame.

Season with salt

and pepper

.

Boil

for 4 minutes

the z

ucchini

spaghetti

in boiling salted water or eat them raw, what you prefer.




While

spagehtti

is cooking, place the smoked trout and capsicum and combine

with the

chopped fennel

.

Coarsely chop or crush the

hazelnuts.

Drain the spaghetti

and add

to the sauce

.

Quickly roast the hazelnuts for about 3

0 seconds on a flat pan.

Remove from the

heat, add

the hazelnuts

and serve.
Related salads chosen by others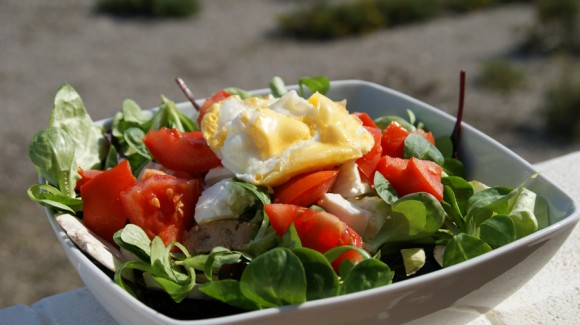 Mediterranean garden salad
Average 3 of 5 stars
Delicious eggplant rolls
Average 3 of 5 stars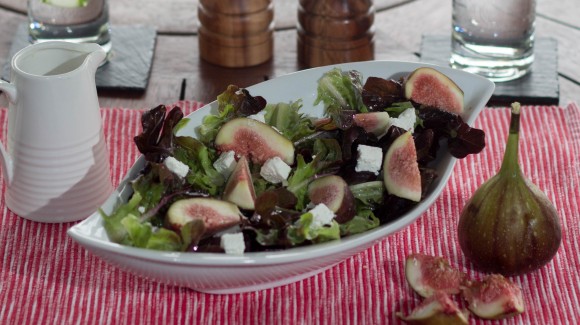 Fig salad with feta and oakleaf lettuce
Average 3 of 5 stars