There's a lot to get excited about when it comes to zucchini: its delicate and soft profile complements more robust flavours, how it can be fried, roasted and moulded to suit the cuisine, or the way it works as the perfect salad base when served raw.
But perhaps the most cute and original use for zucchini is by using a potato peeler or spiraliser to create long, tangled strands of vegetable spaghetti. It's a super wholesome and surprisingly filling alternative to your regular spaghetti.
In this recipe, the zucchini is lightly pan fried to release the light floral notes and paired with smoked trout, red capsicum, fennel and roasted hazelnuts. The combination showcases a medley of colour blended with velvety textures and a smoky finish. It's a restaurant quality dish that can be made by even the most novice cooks.
Next time you're looking for a light meal that stands above the crowd, try this recipe.
Preparation
Using a potato peeler or vegetable spiraliser, shred zucchini into long noodles.

Finely dice the capsicum and finely slice the fennel.

Slice the smoked trout into

small

cubes

.

Heat olive oil in a frying pan on low heat. Fry the capsicum for 10 minutes and season with salt and pepper. Set aside.




Bring a pot of salted water to boil and add zucchini noodles. Boil for four minutes then drain. Noodles can also be served raw if you prefer.




Combine smoked trout, capsicum and fennel in a salad bowl.

Coarsely chop or crush the

hazelnuts. Roast for 30 seconds in a frying pan until lightly browned.

Toss together zucchini noodles with the trout, capsicum and fennel. Scatter over roasted hazelnuts and serve with a drizzle of olive oil. Season to taste.



Tips from the author
If you really love zucchini or want to know more, these three stunningly simple zucchini salads will take your experience to the next level.
Related salads chosen by others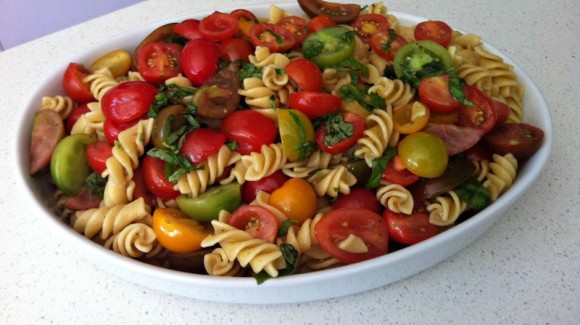 Mixed tomato and fusilli salad
Average 3 of 5 stars
Coconut kale and sunflower seed salad
Average 3 of 5 stars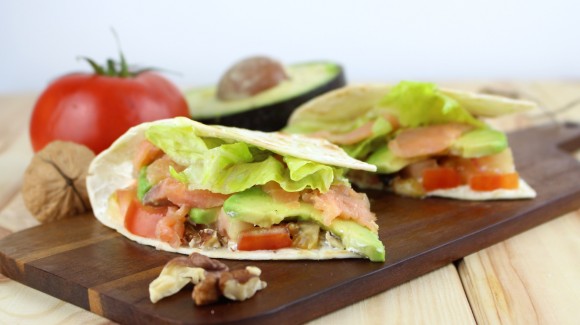 Taco salad with salmon, avocado and walnuts
Average 3 of 5 stars