How to make three stunningly simple zucchini salads
It's natural to look into the bottom of your vegetable drawer and feel uninspired. You may have overestimated your weekly intake at the supermarket or bought ingredients that don't seem to fit together.
It happens to the best of us. Creativity with vegetables isn't always effortless. It takes practice to build up your repertoire and create flavour combinations that inspire you and others. The trick is versatility. By practicing different preparation methods and learning complementary flavours, your vegetables will take on a new dimension.
In our vegetable three ways series, we introduce you to our favourite salad hacks and tricks. We show you how to turn everyday vegetables into powerfully simple salads.
So next time you feel stuck, you will be armed with the knowledge to create and succeed. In our first edition: try out these three quick and easy recipes that will make you fall in love with zucchini.
Zucchini noodles with basil, pine nuts and olive oil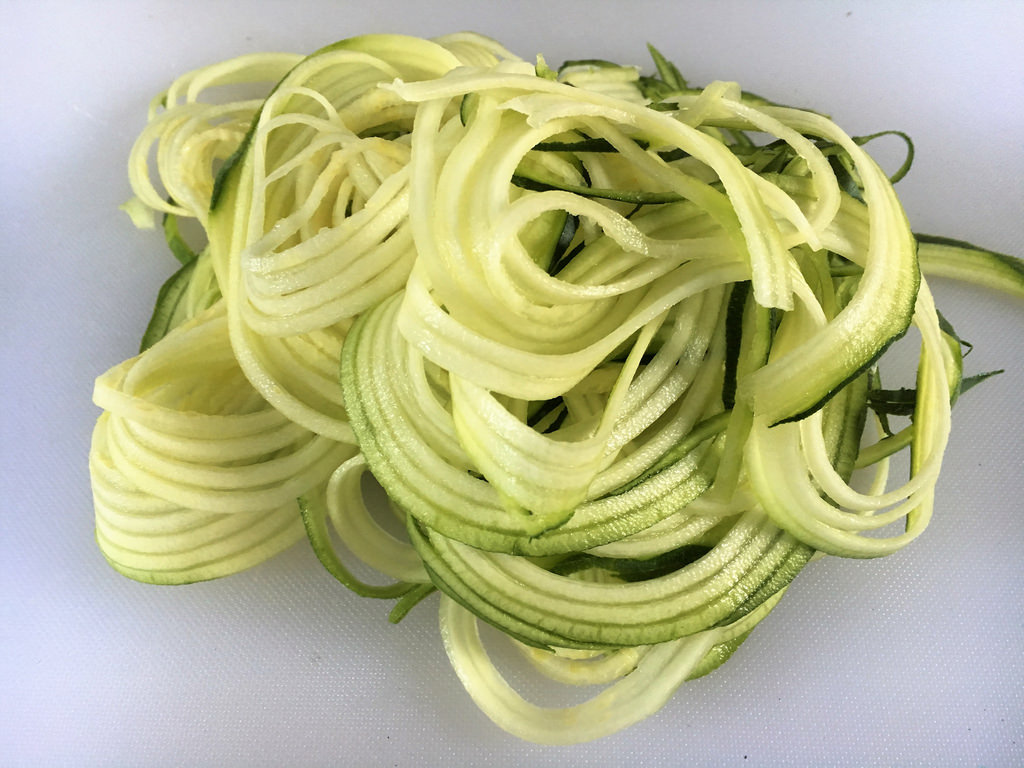 The zucchini spiralizer is my most used kitchen invention in 2018. It instantly turns your spare zucchini into the perfect salad base or feel-good TV snack. Just add in some extra flavours and a light dressing.
This combo is my current favourite: toss lightly in some olive oil, add in pine nuts, cherry tomatoes, basil leaves and some crumbled soft cheese. Season with salt and pepper and a squeeze of lemon. If you feel like stepping it up a notch: here is your ultimate zoodle salad.
Fiery sunset zucchini, grilled to perfection.
The grill is the perfect companion in the warmer months. Nothing beats the feeling of alfresco dining, where bold flavours mix with a back-garden atmosphere. Pour yourself a celebratory drink and soak it up with this simple recipe combining zucchini slices with fresh chilli, garlic and mint.
Tip: Make your dish extra appealing with the perfect grill lines. Cook on medium-high heat and turn once only.
Baked Zucchini rings with Parmesan and herbs
One of the best ways to bring vegetables back to life is by roasting them. The words 'oven roasted' often makes us salivate, imagining that perfect warm crunch and intensified flavour. This method introduces zucchini to the oven, combined with cheesy goodness and a simple seasoning. It's a safe bet for a tasty side that compliments your meal.
Simply slice the zucchini into rings, then lightly toss with olive oil, dried herbs and grated Parmesan to your liking. Place on a tray and bake in the oven at 180ºC for 35-40 minutes. Season with salt and pepper and add a few sprigs of fresh basil if you have some in the garden.