This is our seven year old son Luke's favovorite treat, a crowd pleasing salad that combines sweet, tart and salty flavours in each mouthful or as Luke likes to call it, the yummy salad.
Preparation
Cut the melon in half, scoop out and discard the seeds. Cut the melon into wedges, remove the rind and slice into bite-sized chunks and arrange on a serving platter. Top with the raspberries and then the crumbled feta.
Whisk the dressing and drizzle sparingly over the salad. Garnish with the mint leaves, roughly torn, to bring out the flavour. Enjoy!

Tips from the author
Luke especially loves these white fleshed melons for their juiciness and incredible sweetness. Just be careful not to cut too close to the rind when you slice the melon as that part can be a bit tough.
Piel de sapo melons are a traditional variety of melon but relatively new in Australia. They are now grown in Australia and available almost all year round. Don't be put off by their ugly skin as the the flesh inside is white, sweet and juicy. They are the melon of choice in Spain, most often enjoyed in salads or served with some Iberican salty ham.
We served this salad on a large platter for everyone to 'dig in' but you could also give each person their own salad cup or plate, served as a tasty appetiser before dinner.
Salad creating at The Fresh Ingredient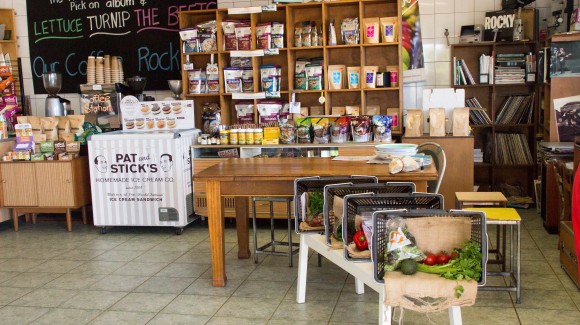 The idea behind the event was to feature four salads created by each member of our family and share these salads with our customers as a simple thank you for buying local produce and enjoying salads every day. We wanted to demonstrate how fun and easy it is to create and share fresh produce with friends and family.
Just like any other day in the fruit shop, everyone's mood was lifted by the sounds of records spinning on the sound system and impromptu performances on the old, in-store piano— not something you would expect to see in your average supermarket.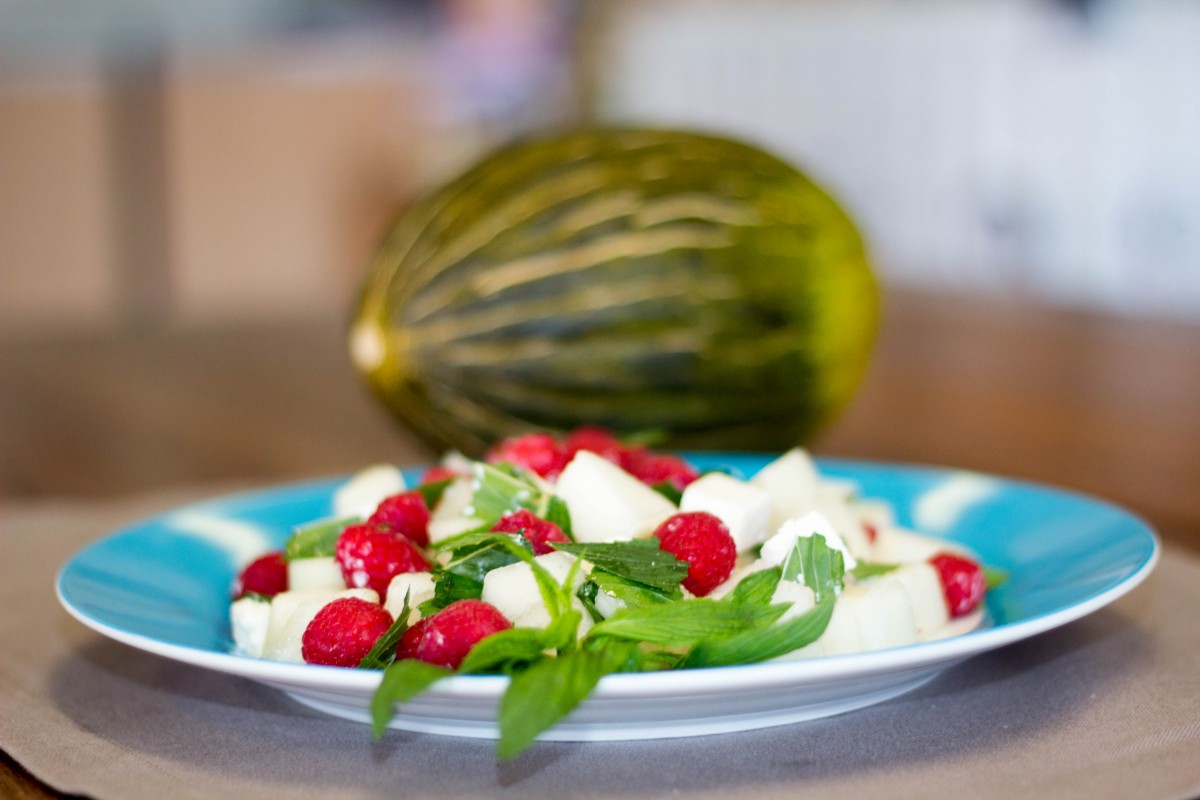 Here are the recipes to each of the four salads. Please share and enjoy them all.
Related salads chosen by others
Mini cucumber caterpillars
Average 3 of 5 stars
Super Crunchy Caesar Salad
Average 3 of 5 stars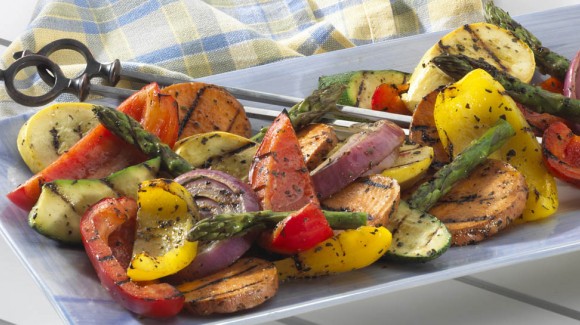 Marinated Vegetables BBQ
Average 3 of 5 stars