I work with fresh vegetables every day and love using fresh ingredients to create a colourful and healthy dish - this roasted capsicum and roasted sweet potato recipe is one of my favourites. Served on a bed of baby spinach, my easy recipe has a homemade dressing that brings these simple ingredients to life.
This salad is perfect as a side dish or as a wholesome vegetarian meal. Salads don't have to be "rabbit food" and sweet potato is a great base for a salad. Sweet potatoes are wholesome, filling, and full of goodness: nutrient rich, low in starch, high in fibre and no saturated fat. As the name suggests, they are sweeter than white potatoes.
For me, the dressing is what makes a salad special. This dressing has a lot of sweet ingredients, but the Dijon mustard cuts through the sweetness with a bit of a spice and bite. Try it, you're going to love it.
Preparation
Peel then cut the sweet potato into 2cm cubes, coat them in olive oil and bake in the oven at 180°C for 30-40 minutes until golden brown.
Cut the capsicum into 2cm wide strips and brush with a little olive oil. Roast or grill for about 5-6 minutes on each side, or until chargrilled.
Crush and lightly toast the almonds. You can toast them in a non-stick pan or in the oven on a lined baking tray at 180°C for five minutes.
Prepare the dressing by whisking all of the ingredients together.
Assemble a bed of baby spinach leaves and top with the sweet potato, roasted capsicum, almonds and a generous drizzle of the homemade dressing.
Salad creating at The Fresh Ingredient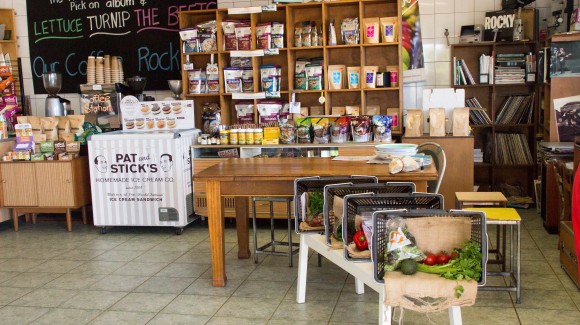 The idea behind the event was to feature four salads created by each member of our family and share these salads with our customers as a simple thank you for buying local produce and enjoying salads every day. We wanted to demonstrate how fun and easy it is to create and share fresh produce with friends and family.
Just like any other day in the fruit shop, everyone's mood was lifted by the sounds of records spinning on the sound system and impromptu performances on the old, in-store piano— not something you would expect to see in your average supermarket.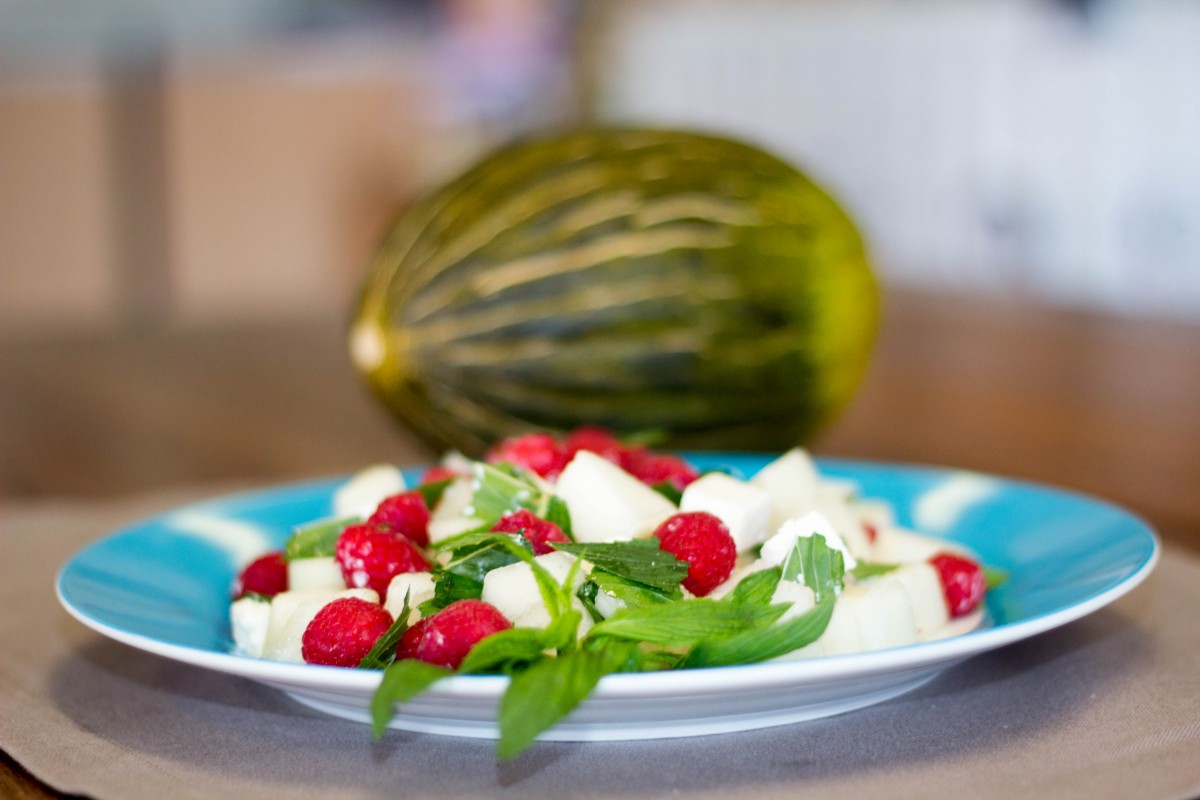 Here are the recipes to each of the four salads. Please share and enjoy them all.