What's your favourite salad? That was an easy question for Peter, "I love roasted sweet potato and I love roasted capsicums" So here is Peter's baby spinach and sweet potato salad with roasted capsiums to share and enjoy. "It's a combination that you could eat almost everyday", says Peter.
Preparation
Peel then cut the sweet potato into 2cm cubes, coat them in olive oil and bake in the oven at 180*C for 30-40 minutes until golden brown. Then cut the capsicum into 2cm strips and brush with a little olive oil and roast or grill for about 5-6 minutes per side. (until char grilled)
Crush and lightly toast the almonds and then prepare the dressing by whisking all the ingredients together in a jar.
Once the vegetables are roasted, assemble the salad on top of a healthy 'bed' of baby spinach leaves top with the sweet potato, roasted capscium and a generous drizzle of the homemade dressing.
Salad creating at The Fresh Ingredient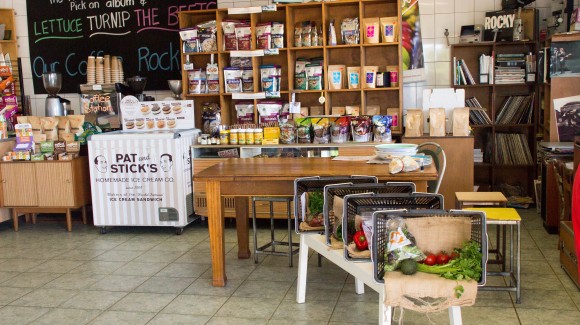 The idea behind the event was to feature four salads created by each member of our family and share these salads with our customers as a simple thank you for buying local produce and enjoying salads every day. We wanted to demonstrate how fun and easy it is to create and share fresh produce with friends and family.
Just like any other day in the fruit shop, everyone's mood was lifted by the sounds of records spinning on the sound system and impromptu performances on the old, in-store piano— not something you would expect to see in your average supermarket.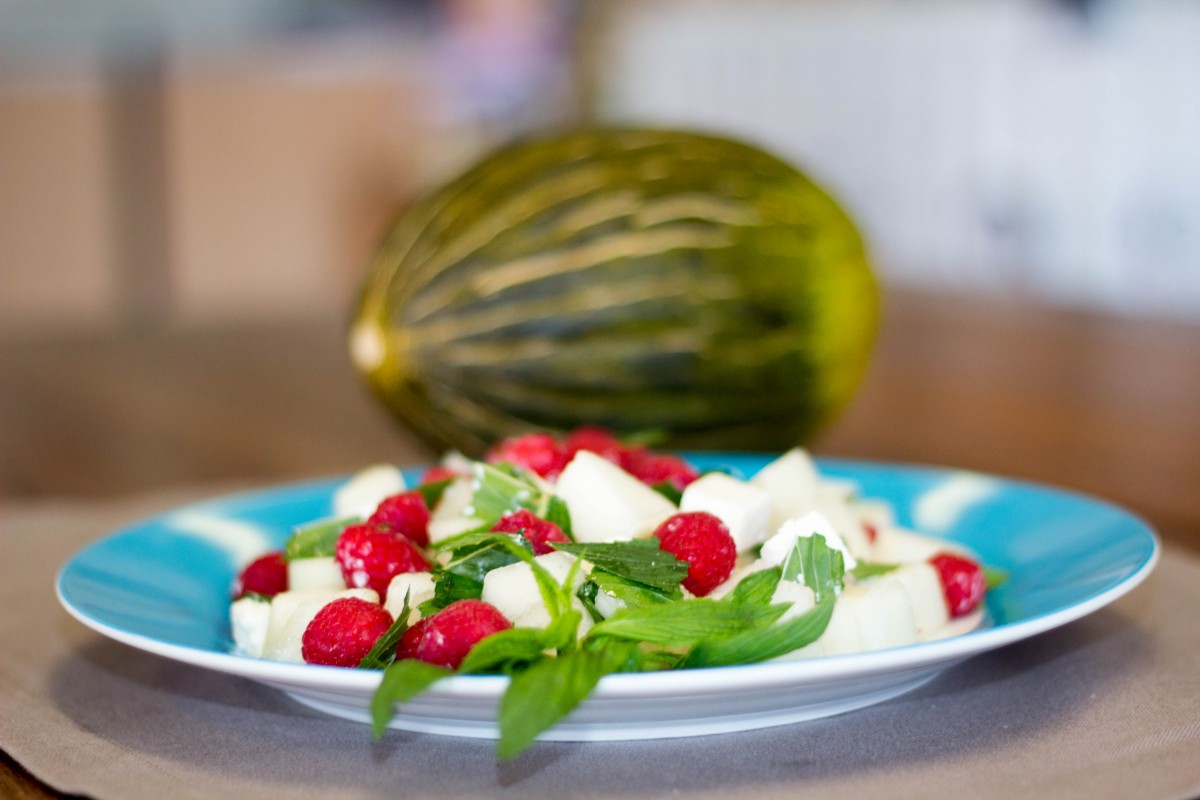 Here are the recipes to each of the four salads. Please share and enjoy them all.
Related salads chosen by others
Caesar salad with endive and grilled bell pepper
Average 3 of 5 stars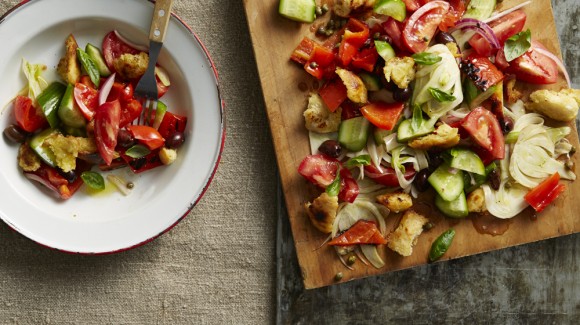 Classic tomato panzanella
Average 3 of 5 stars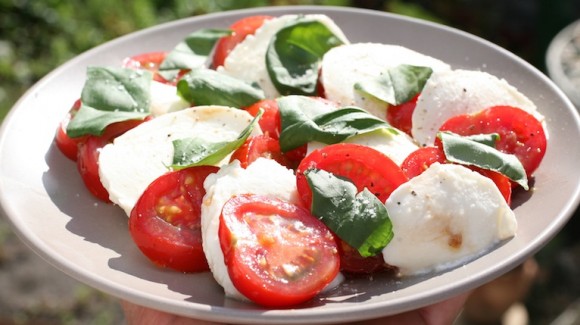 Classic Caprese Salad with tomato, mozzarella and basil
Average 3 of 5 stars