Fresh, tasty and easy to prepare. Salads with fruit add an extra fresh flavour and colour to classic salads, turning them into tasty and appealing salad bowls. This salad with bulgur, rocket, kiwifruit and chicken can be enjoyed as a starter, main meal or as a side dish.
Preparation
Cook the bulgur (couscous or quinoa is also an option) following the instructions on the package, drain and let it cool. Meanwhile add the rocket into a bowl with the sliced ​​kiwifruit. Fry the chicken in a skillet with olive oil for 10-12 minutes or until lightly golden and cooked through, bring to taste with salt and pepper and cut into bite-sized pieces.
Prepare the dressing by combining the rind and the orange juice, the lemon juice, the mustard, the honey, 3 tbsp of olive oil, salt and pepper.
Finish by combining the chicken, bulgur and the remains ingredients in the salad bowl and season with the dress. Serve with slivered almonds.
Related salads chosen by others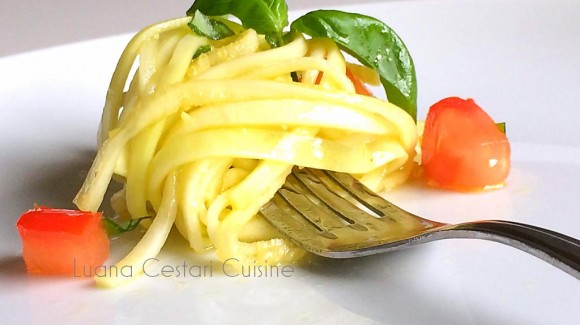 Zucchini linguine, tomato and basil
Average 3 of 5 stars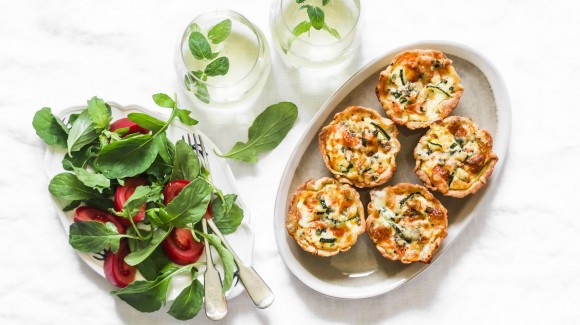 Spinach and salmon quiche
Average 3 of 5 stars
Spring heart salad with baby cos
Average 3 of 5 stars