When it comes to healthy and tasty snack food, suitable for any time of day - nothing beats grabbing a quick sushi roll from the local vendor. They're a great pick-me-up and are often packed with a range of raw vegetables and vibrant flavours.
If you've always wanted to recreate the sushi magic at home without the hassle of rolling seaweed, this recipe has your back. Fresh cucumbers are used instead of seaweed and rice, making for a veggie-centric and visually stunning meal or canapé.
While the recipe is far from traditional, key Japanese ingredients are highlighted to showcase an array of complex tastes and textures. The wasabi mayonnaise delivers a hot and cleansing feeling up the nose, avocado and crème fraiche add a soft and creamy balance, and a sprinkle of black sesame seeds and mustard cress leaves finish the dish with elegance.
This recipe is extra fun and hands on to prepare - great for involving the kids in the kitchen. Or if you're looking for a light and refreshing canape to serve at a party, these colourful mini slices are the perfect choice.
Preparation
Slice each prawn in half, lengthways.
Thinly slice the spring onion and finely dice the avocado.
Combine the mayonnaise, wasabi and crème fraiche together to create a wasabi mayonnaise.
Mix together the avocado, prawn and mayonnaise in a bowl.
Cut each cucumber in half using an apple corer or a melon baller to hollow out the centres.
Cut cucumbers into 2.5cm slices and divide evenly on a serving plate.
Stuff the prawn mixture into the cucumber slices and finish with a sprinkle of black sesame seeds and the red mustard cress.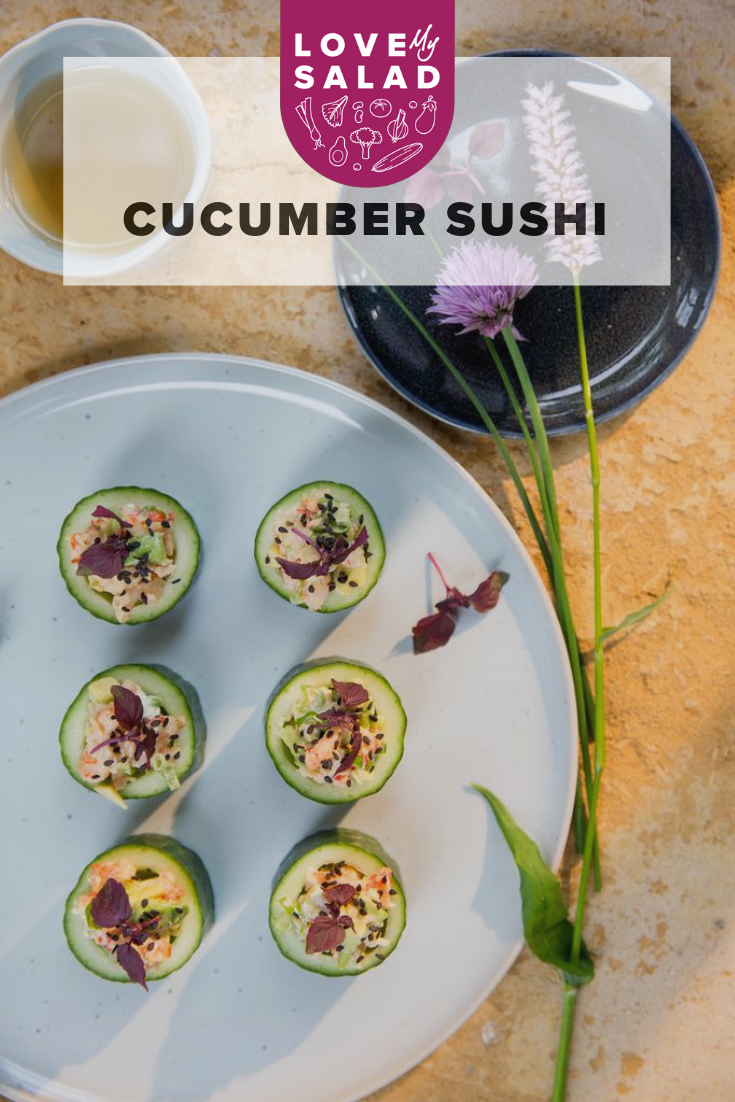 Tips from the author
For more tantalising vegetable-inspired dips and appetisers-click here.
You will find everything from snack platters to avocado hummus and eggplant caviar.
Related salads chosen by others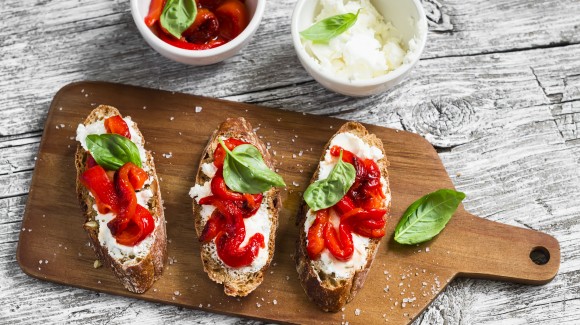 Roasted pepper bruschetta
Average 3 of 5 stars
Cucumber and smoked salmon 'biscuits'
Average 3 of 5 stars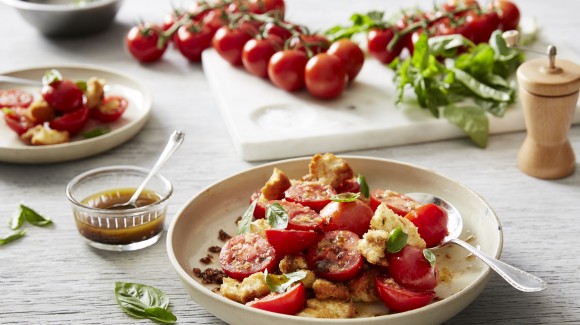 Cocktail Panzanella
Average 3 of 5 stars