You can have a lot of fun in the kitchen with snack cucumber recipes. A fun weekend activity for the whole family is to make this cute mini cucumber caterpillar. Which do you prefer, peanut butter or cream cheese? Do you prefer the sweetness of the apple or would you rather have a juicy tomato? After playing around in the kitchen, you get to sample the goods. Bonus! These also make great birthday snacks for children's parties!
Preparation
Cut the mini cucumbers in half lengthwise.
Fill the half mini cucumber with peanut butter or cream cheese.
Create the caterpillar body. Use cherry tomatoes or grapes for the head.
Use cherry tomatoes, blueberries, grapes, or apple for the body.
Make the ears with a few sprigs of chives or fresh thyme.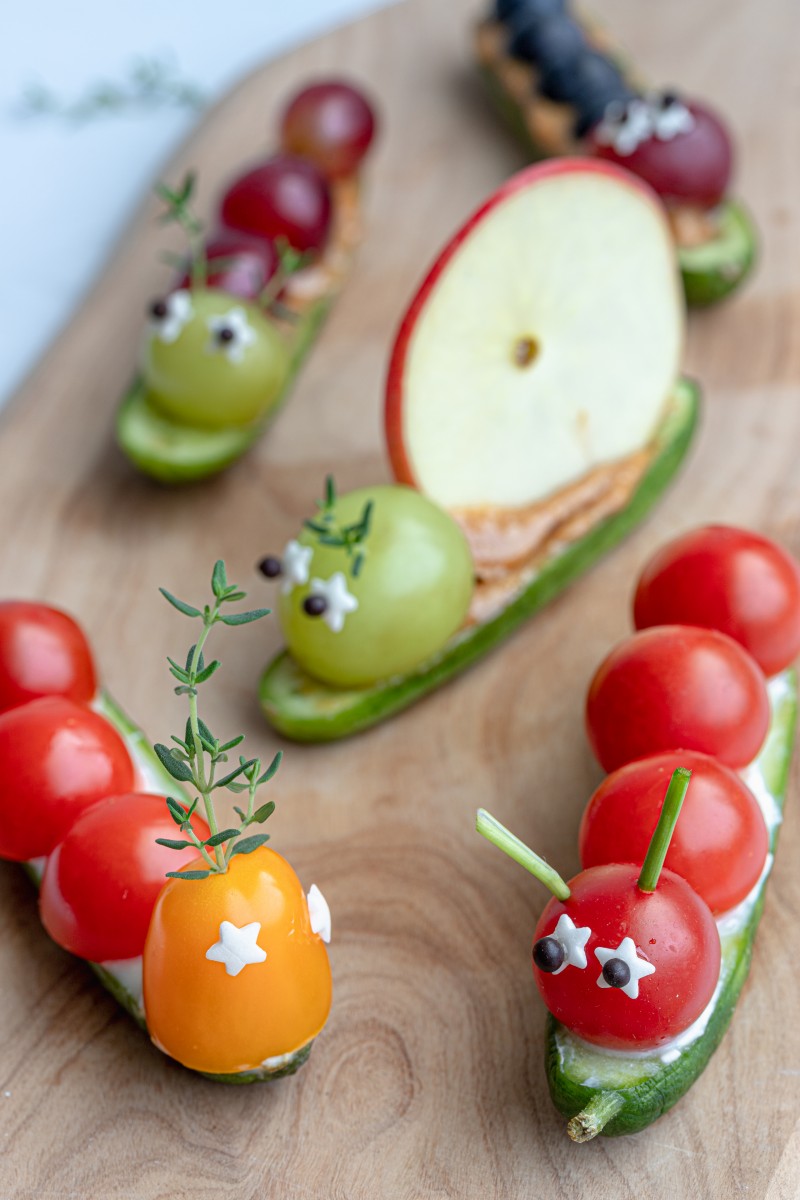 Related salads chosen by others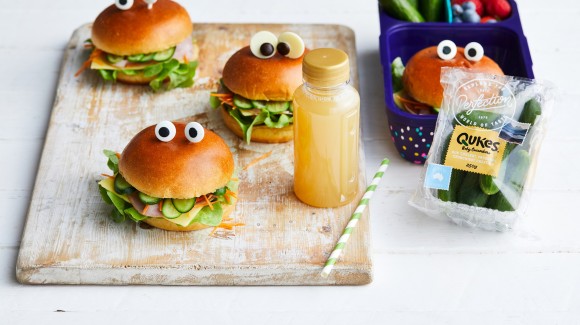 Lunch box Qukes®, ham and salad monster rolls
Average 3 of 5 stars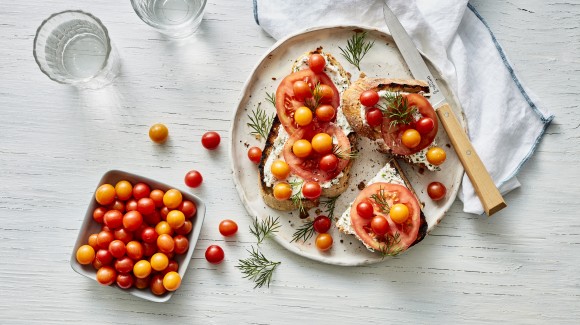 Tiny Toms bruschetta
Average 3 of 5 stars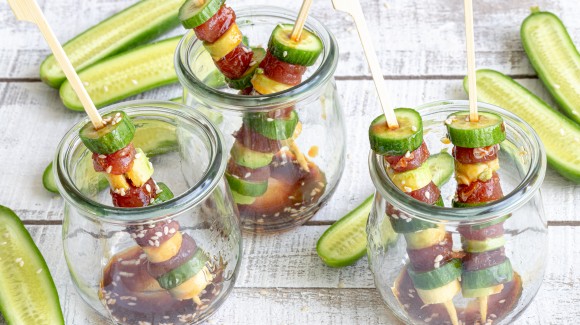 Cucumber tuna kabobs
Average 3 of 5 stars