Preparation
Preaparation time is 5 minutes.
Combine the hummus and beetroot dip together, spoon into base of 4 lunchbox or snack bowls. Add Qukes®, tomatoes, Minicaps®, tabouli and felafel. Scatter over the feta and season with pepper.
Combine oil, lemon, sugar and season. Spoon into a separate container to take to work or school. Spoon dressing over just before serving. Serve with baked Lebanese bread and lemon wedges.
Tips from the author
Tip: To make your own tabouli, Add 1 cup burghul into a large bowl. Cover with cold water, stand 30 minutes then drain, pressing through a sieve to remove all water. Chop 200g Sweet Solanato® or Kumato® tomatoes, stir into the burghul with 4 chopped Qukes®, 1 bunch chopped parsley, 1 bunch chopped mint, 3 chopped shallots, 2 tbs extra virgin olive oil and juice ½ lemon. Season and mix well.
Tip Some felafel are more delicious warm, so just before adding the dressing, warm the felafel for 1-2 minutes on medium/50% in the microwave.
Tip To bake Lebanese bread, cut into pieces, spray lightly with olive oil and bake in a single layer 180°C fan forced for 8-10 minutes. Once cool it becomes crisp.
Related salads chosen by others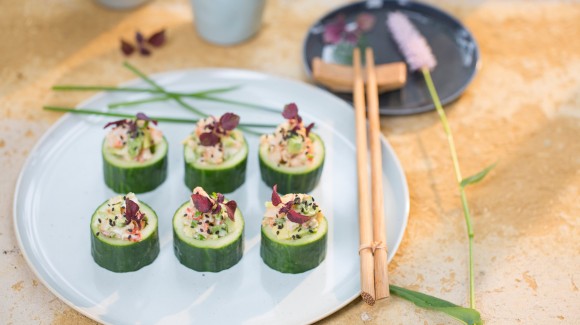 Easy and refreshing cucumber sushi rolls
Average 3 of 5 stars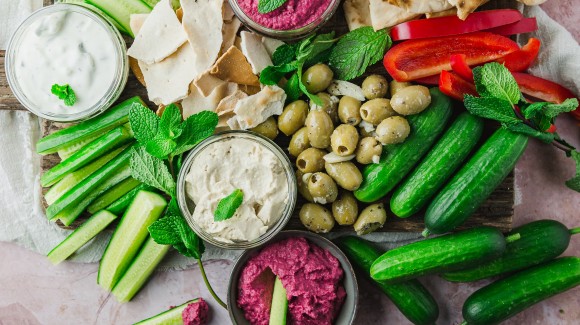 Mezze platter with baby cucumbers, beetroot spread and tzatziki
Average 3 of 5 stars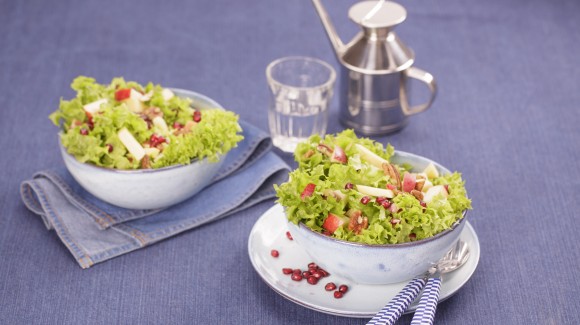 Crispy salad with apple, pecan nuts and goat's cheese
Average 3 of 5 stars