A spicy vegetarian dish made from Asian cucumbers, stir fried with red pepper, carrots and soy sauce then served with hot chilli sauce. Served as a simple meal with some rice. Without rice it's a perfect side dish to try with other Asian-style recipes.
Preparation
Cook rice according to the instructions on the package and then leave it in the pan with the lid on to steam the rice.
Wash and chop the Asian cucumber and pepper. Peel and slice the carrot, then cut the slices in half. Chop the spring onion into rings and coarsely chop the coriander.
Pre-heat a wok and add the oil. Stir-fry carrot and cucumber over a medium heat for 5 minutes. Then add pepper to the wok and stir-fry for a further 5 minutes. Finally, add the soy sauce, sesame oil and ginger syrup and continue to stir-fry until everything is well mixed.
Serve up the white rice and add the stir-fried vegetables, then sprinkle with the spring onion and coriander. Delicious with chili sauce.
Related salads chosen by others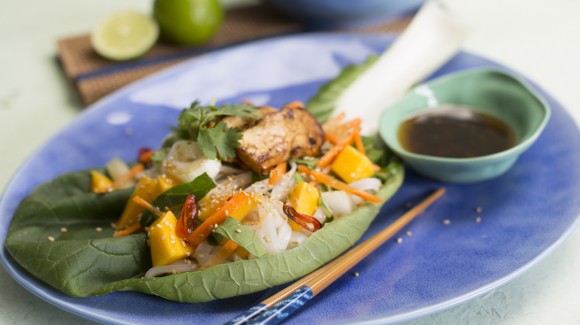 Noodle salad with bok choy
Average 3 of 5 stars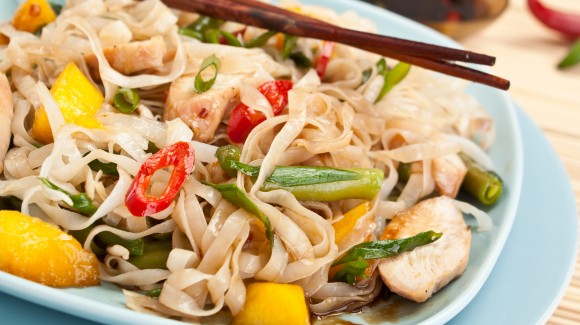 Vietnamese noodle salad
Average 3 of 5 stars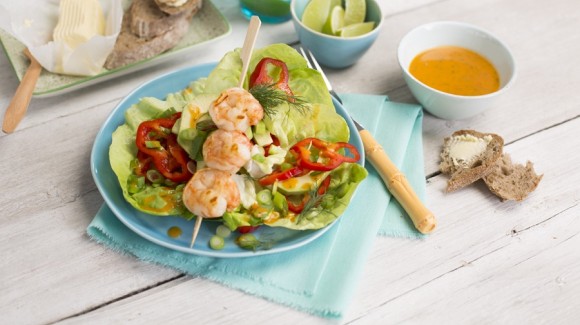 Avocado salad with shrimps and peppers
Average 3 of 5 stars