Tasty eggplant caviar dip! Perfect to spread over crackers, roasted bread or as a dip for cucumbers and carrots as an easy, healthy, delicious snack or appetizer.
Preparation
Wash the eggplant and prick the skin in several places with a fork.
Place the eggplant ona plate andput15 minutesin the microwaveat full power.Return the eggplanthalfway.
Let the eggplant cool, andremove the skin.
Put thepulpin a blender,add oliveoil, garlic,lemon juice.Mixuntilverysmooth.
Addsalt andcorianderto tasteandmix well.
Serve as a side dish,or ontoastas an appetizer.
Related salads chosen by others
A delicious tomato salsa recipe
Average 3 of 5 stars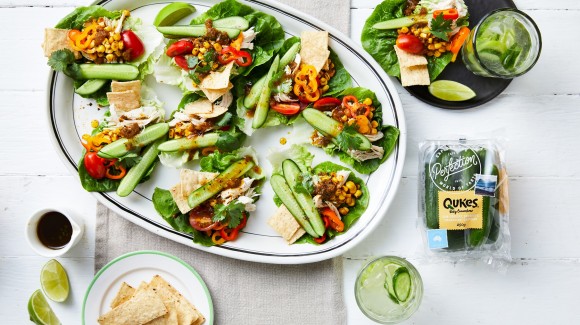 Qukes® baby cucumbers nachos lettuce cup platter
Average 3 of 5 stars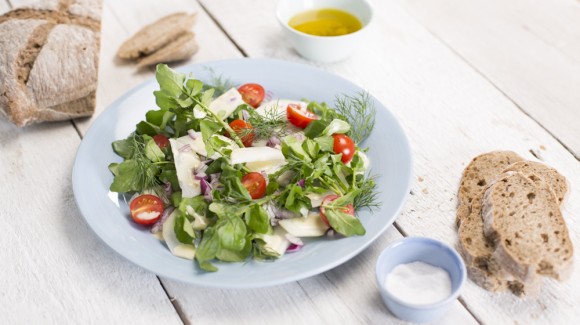 Kohlrabi salad with dill, tomato and watercress
Average 3 of 5 stars