Being creative with veggies and offering them as snacks will ensure your kids get enough of their daily vegetable intake. Here is a great way to present veggies for the whole family: A crudité with tasty dips. All these colourful vegetables on a beautiful platter will prevent your kids from snacking candy and chips!
Preparation
Cut the celery, carrots and cucumber in sticks.
Prepare dip 1: Mix 175 gram of curd with the chopped chive and parsley and the pressed garlic and bring to taste with salt and pepper.
Next prepare dip 2: Mix the other 175 gram of curd with the sweet chili sauce and the ginger syrup. If you like it hot, add extra chili sauce.
Keep the dips in the refrigerator until serving.
Choose a beautiful big plate and arrange the celery and carrot sticks, cucumber, cherry tomatoes, radishes and chicory boats in your own creative way and serve with the dip.
Tips from the author
The good thing about crudité is that you can add almost every vegetable that you like. So what would you add to make it your own special crudité?
Related salads chosen by others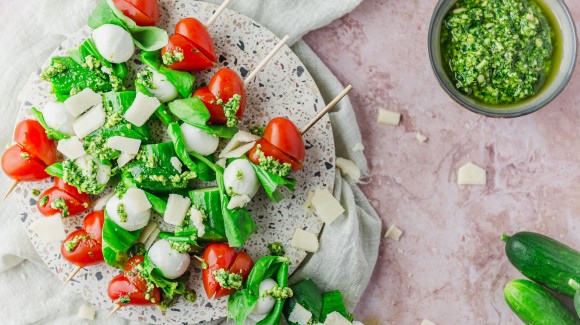 Caprese hearts with baby cucumbers and pesto
Average 4 of 5 stars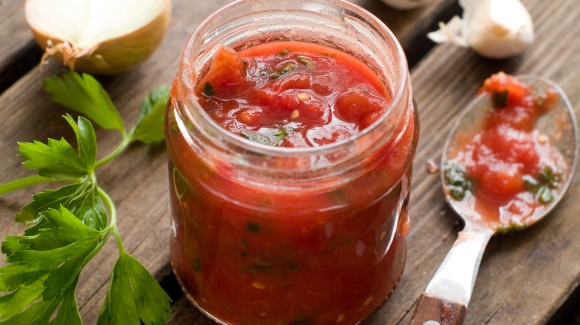 Leo's tomato jam
Average 3 of 5 stars
Qukes® baby cucumbers teriyaki beef bowls
Average 3 of 5 stars