A mezze platter without baby cucumbers is a no-go show. You can easily eat them as a whole on the go or you can let your creative flow go and serve the baby cucumber in slices or strips. Nothing can beat baby cucumber with a delicious dip. We choose to add an easy-to-make tzatziki, made of the same cucumber, and a delightful pink beet root spread. Because appetizer platter appearance does matter, we choose to go for a platter which is simply gorgeous to look at and which combines a wide variety of colours and textures!
Go ahead and create a mezze platter by adding ingredients which meet your own desires and tastes, but never forget to add the good old baby cucumber which will for sure make your guests fall in love with the platter. Adding cucumbers not only adds a pinch of versatility but it also adds a healthy indulgence. Kick off your weekend or party the right way!
Preparation
Grate the 2 cucumbers and put the grated cucumber together with 1 teaspoon of salt in a sieve. Drain over a bowl for at least 10 minutes. Then squeeze out the rest of the moisture. In the meantime, chop the mint and mix the cucumber zest with the mint and the yogurt. Season with salt and pepper.
Put the beets together with the (drained) cannellini beans, the tahini, the lemon juice and the garlic clove (without skin) in the food processor and blend until you get a spread. Add as much extra virgin olive oil as you like. Season with salt and pepper.
Serve the tzatziki and beetroot spread on a nice appetizer plate or serving board and top it with baby cucumbers, bell pepper strips, grilled flatbread, crackers, olives and hummus.
Related salads chosen by others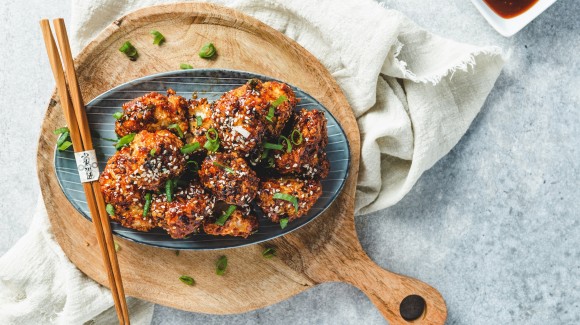 Sticky cauliflower cooked in the air fryer
Average 3 of 5 stars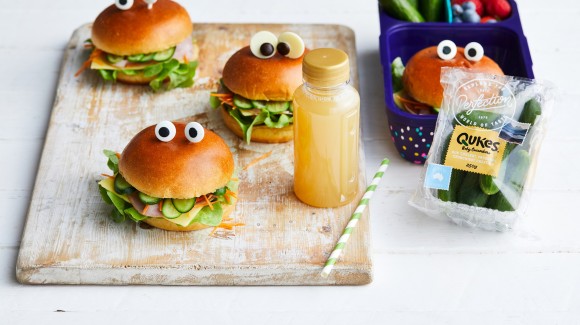 Lunch box Qukes®, ham and salad monster rolls
Average 3 of 5 stars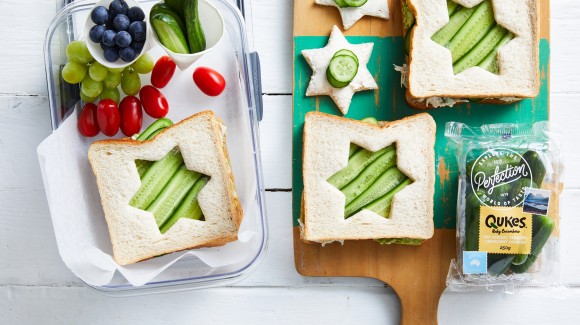 Qukes® baby cucumbers star sandwiches
Average 3 of 5 stars