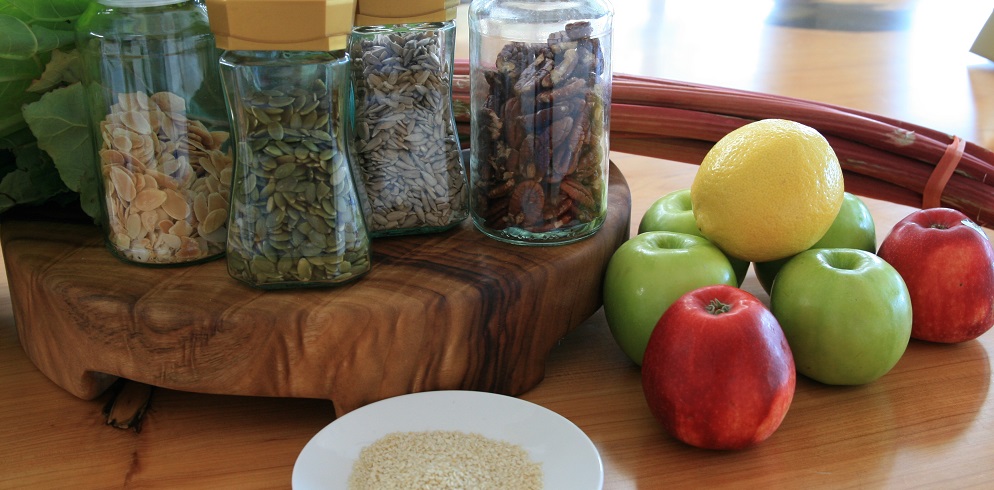 This recipe considers the most sensitive of tummies. The combination of rhubarb and Granny Smith apples is a delightful contrast of soft fruit textures topped with a healthy mix of crunchy seeds, nuts and crispy flakes. This recipe pops, intrigues and is bursting with sweet and tart flavours. It's a wonderful and healthier take on the classic and all-time favourite dessert, apple and rhubarb crumble.
Preparation
Preheat a fan forced oven to 160°C
Remove the core of the apple, and peel and slice, about ½ cm thick
Add the apple to a heavy based frypan
Pour the lemon juice over the apple
Add the ginger, water and palm sugar to the apple and gently turn
Put a lid on the frypan. Heat the apple for about 5 minutes or until it starts to soften and gently turn once
Add the rhubarb
Cook for about 5-10 minutes until the rhubarb softens but is not falling apart
Once the apple and rhubarb is cooked, pour into to a heavy-base ovenproof dish.
Meanwhile make your crumble
Place all your crumble ingredients into a bowl
Combine with your hands
Pour the crumble mixture over the top of the apple and rhubarb mixture, spread evenly
Bake for about 30 minutes until the crumble is golden brown.
Enjoy hot or cold served with natural yoghurt or icecream or custard… or all three if you're feeling adventurous!
Tips from the author
I use a spiralizer to create apple slinkies. It's an easy way to peel, core and slice the apples.
Related salads chosen by others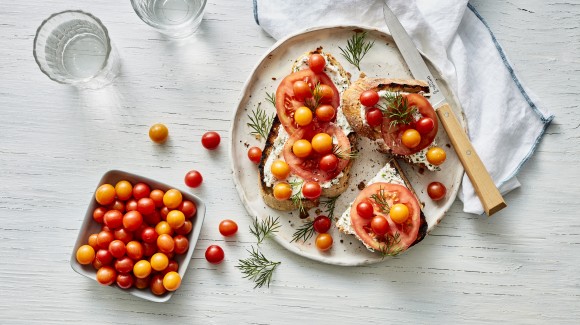 Tiny Toms bruschetta
Average 3 of 5 stars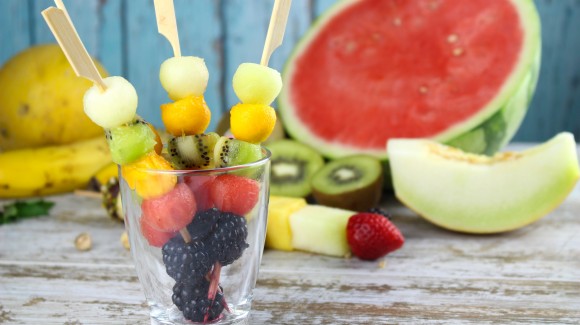 Refreshing fruit kebabs for parties
Average 3 of 5 stars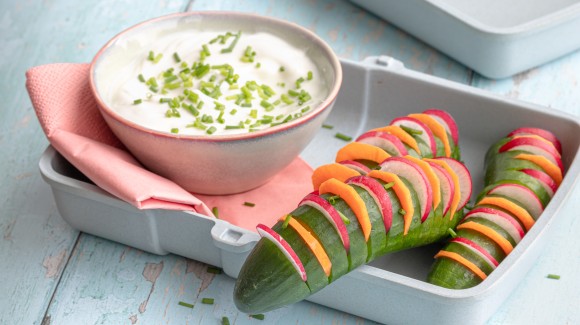 Rainbow cucumbers
Average 3 of 5 stars