How cute are these rainbow cucumbers? Great as an appetizer but just as handy as a snack to boost your vegetable consumption throughout the day. A tasty and healthy option. They are also a fun treat for the kids to eat and prepare. The rainbow cucumbers are even more delicious dipped in a chive yoghurt dressing.
Preparation
Cut the mini cucumbers into slices but do not cut them completely through.
Cut the radishes and carrot into thin slices.
Alternately place a slice of carrot and a slice of radish in each opening of the mini cucumber.
Mix the Greek yoghurt with finely chopped dill and season with salt and pepper.
Serve the rainbow cucumbers with the dip sauce.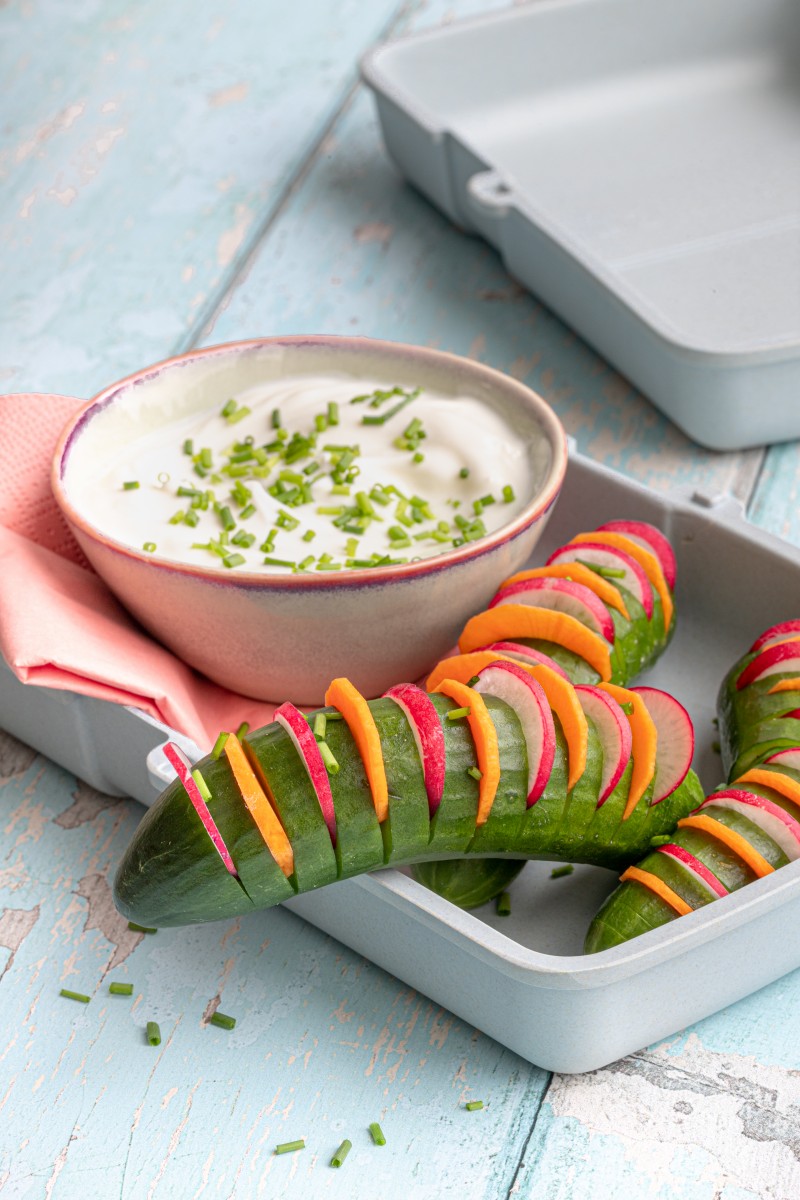 Tips from the author
Tip: Pop the rainbow cucumbers in the lunch box with the dip sauce.
Related salads chosen by others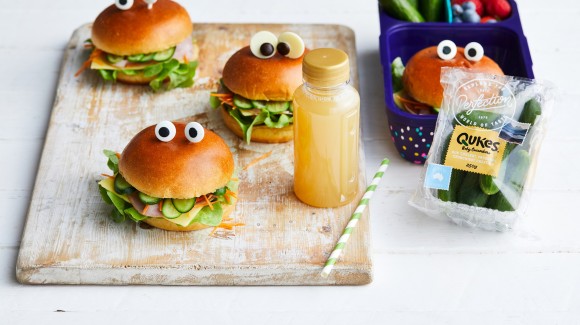 Lunch box Qukes®, ham and salad monster rolls
Average 3 of 5 stars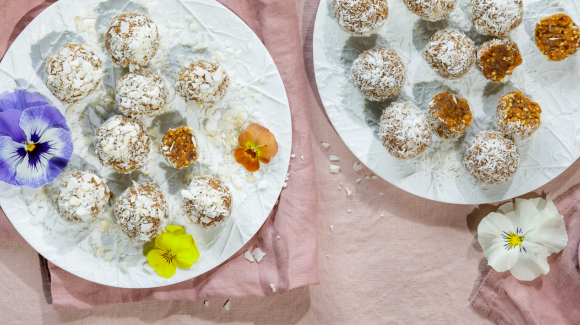 Carrot-date truffles
Average 3 of 5 stars
Cucumber and smoked salmon 'biscuits'
Average 3 of 5 stars