This simple but savory tomato salad takes no more than a few minutes to prepare. We use a truss "cocktail" sized tomato with a delicious flavor, such as the variety Brioso.
Preparation
Wash the tomatoes and cut them into thick slices.
Season with salt and pepper to your tasting.
Cut the mozzarella into slices.
Arrange the tomatoes and the mozzarella on a nice plate and decorate it with basil leaves.
Drizzle the salad with olive oil and enjoy!
Related salads chosen by others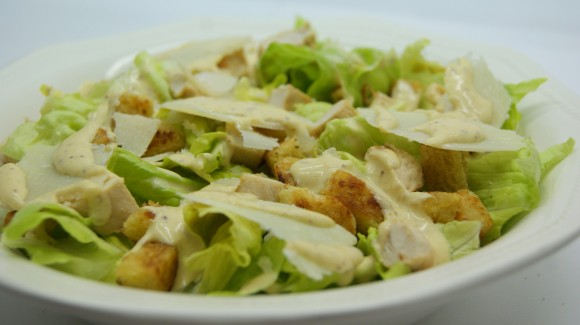 Caesar salad with chicken
Average 3 of 5 stars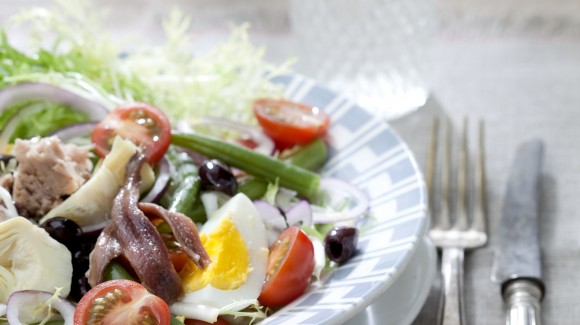 Niçoise Salad
Average 3 of 5 stars
Panzanella - Tuscan tomato and bread salad
Average 3 of 5 stars