After a long day at Uni I'm looking for something quick, fresh and a little spicy to kick start the brain again ready for more study. This salad is all about siezing the moment and simply grabbing what is fresh from the garden or kitchen. The key is the dressing - a simple blend of olive oil, freshly squeezed lime juice, some red wine vinegar and a dash of fish sauce.
Preparation
Start off by making the dressing. Grab a jar and shake together roughly 3 parts olive oil, one part red wine vinegar, one part lime juice and a dash of fish sauce.
Then in a bowl throw in a few big handfuls of mixed lettuce leaves and combine with the dressing.
Now top with chopped tomatoes, some sliced red onion, a chopped chili, big chunks of red capsicum and a good handful of fresh coriander leaves.
Season with salt and pepper, a light toss and an extra squeeze of lime juice.
Enjoy with fresh bread and a beer!
Onions in Salads? Soak them in water first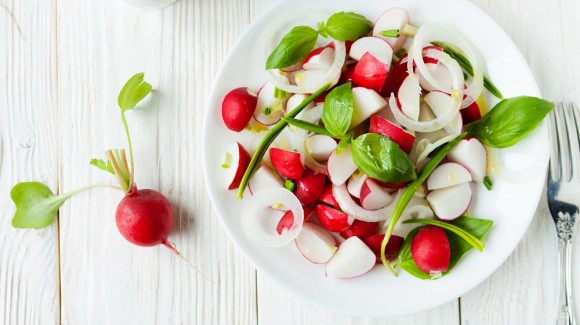 To decrease the sharp aftertaste of onions in salads, soak onion rings in ice water for 10 minutes before use. It's a trick restaurants use, and it really works!
Related salads chosen by others
Green beans salad
Average 3 of 5 stars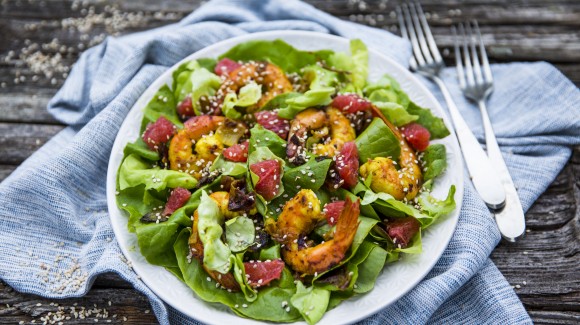 Spicy shrimp salad with pink grapefruit and sesame seeds
Average 3 of 5 stars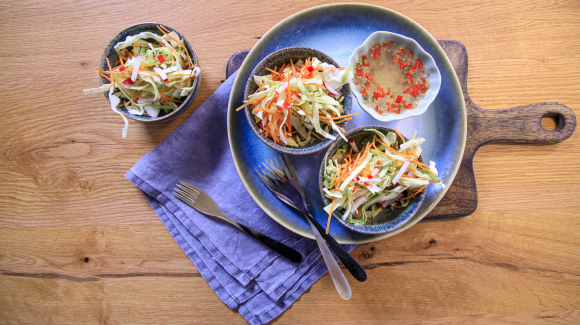 Vietnamese chopped salad
Average 3 of 5 stars