Try this recipe which is a little spicy and a little bit sweet. A light and refreshing combination of fresh ingredients, interesting flavours and a special dressing which is easy to make.
Preparation
Bring a large pot of salted water to the boil, cooked noodles for 2 minutes. Rinse in cold water and drain. In a large bowl place noodles, cucumber, beans, carrots, capsicum, mint leaves and chopped chilli, work the ingredients into the noodles till well combined.
Dressing:
In another bowl add the remaining ingredients except the lettuce and whisk well. Pour the dressing over the noodle mix, coat well and serve on a bed of lettuce with a wedge of lime.
Tips from the author
This salad will serve 4 people as an entree or side dish.
Related salads chosen by others
Grilled squid with Thai wild rocket salad
Average 3 of 5 stars
Avocado salad with shrimps and peppers
Average 3 of 5 stars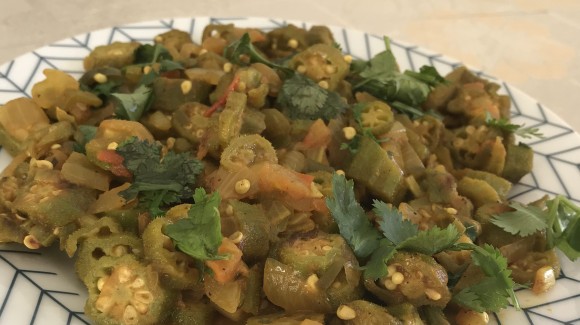 Lady finger (okra)
Average 3 of 5 stars