How to make your own pickled cucumbers? This is an easy recipe for sweet pickle relish with cucumber. A perfect addition to your homemade street food. Delicious on a hot dog, hamburger or banh mi. Or on a simple sandwich or as a salad topping.
Preparation
Cut the cucumber into slices and the onions, chilli pepper and peppers in rings. Place all the vegetables in a large bowl and sprinkle with salt. Cover the vegetables with cold water and leave to stand for 2 hours.
Rinse the vegetables after 2 hours and let them drain well. Try to remove as much moisture as possible, using a cheesecloth, for example.
Place the sugar, the apple cider vinegar, the mustard seed and sesame seeds in a large pan. Bring this to the boil. Then add the vegetables. Allow to boil gently for about 10 minutes.
While the relish is still hot, pour it into clean preserving jars and seal well. It will be quite watery at first but thickens as it cools! If you think you have too much moisture, you can use a kitchen skimmer to scoop the mixture into the jars. If necessary, you can then add some of the leftover liquid.
Let the relish sit for about 3 days before use to allow the flavours to draw fully together.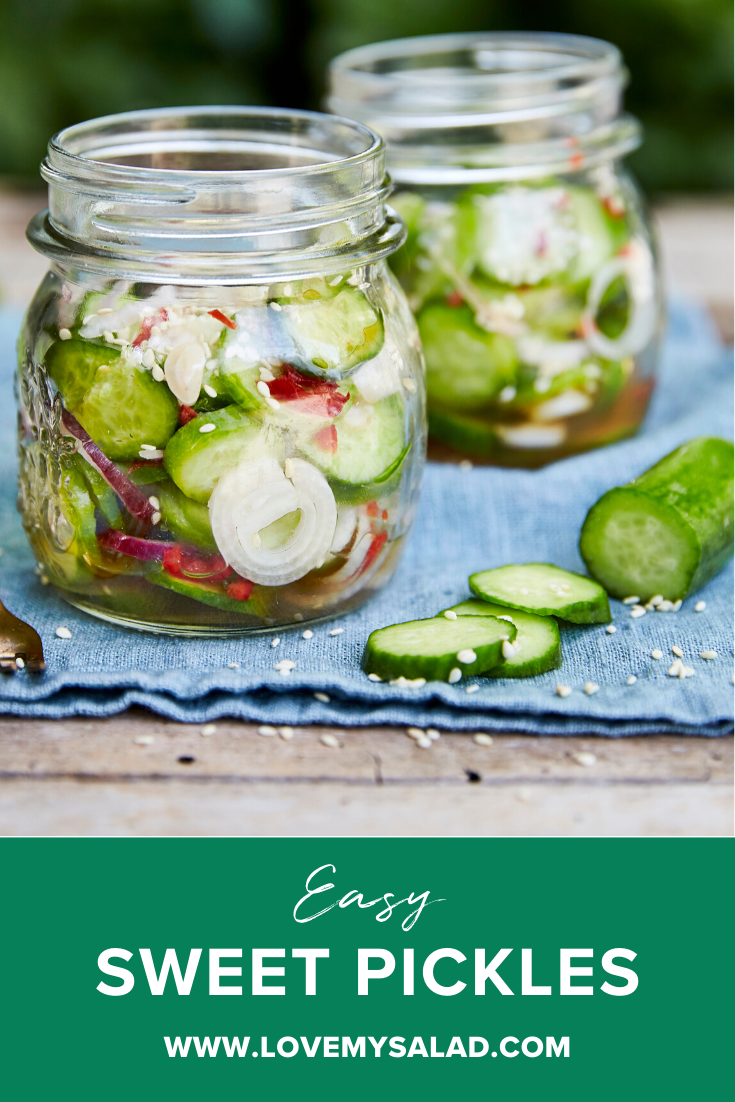 Related salads chosen by others
Vegan Sunday Roast with Romanesco, purple cauliflower pickles and fried onion gravy
Average 3 of 5 stars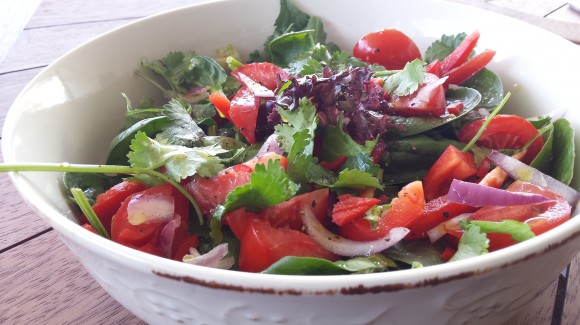 Garden salad with Vietnamese flavours
Average 3 of 5 stars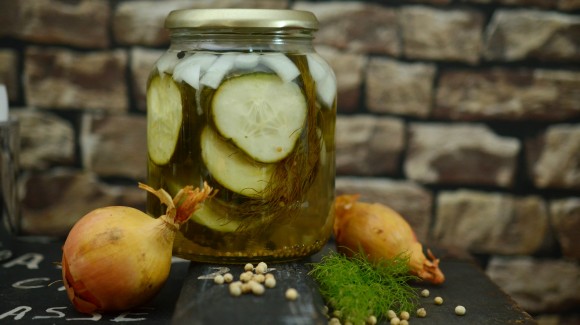 Cucumber pickles
Average 3 of 5 stars