Have you eaten your plate before?;-) These little snack salads with an Indian mango chicken curry filling are made with the sweet whole leaves of a special small pointed cabbage, the leaves are more tender than the bigger cabbage varieties. If you don't have access to this kind of cabbage use firm lettuce leaves like iceberg lettuce or gem lettuce.
Preparation
Heat the oil in a frying pan and fry the chicken together with the curry madras and chili sauice for about 5-8 minutes. Season to taste with salt.
Cut spring onion into fine rings.
Peel the mango and cut into small cubes.
Separate 12 whole leaves from the pointed cabbage, wash, then serve the chicken, mango and spring onion.
Top each wrap with some roughly chopped peanuts.
Mix the sriracha chilli sauce with mayonnaise and drizzle the sauce in a zigzag pattern over the salad cups.
Related salads chosen by others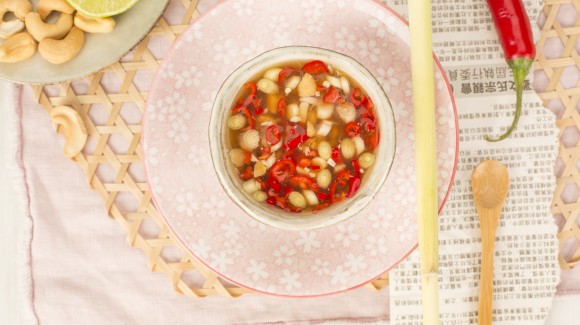 A classic Asian-style dressing
Average 3 of 5 stars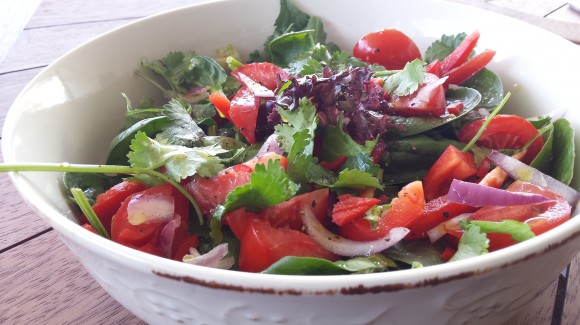 Garden salad with Vietnamese flavours
Average 3 of 5 stars
Seafood Salad
Average 3 of 5 stars