The Chilean kitchen has Spanish and local indigenous influences. On his arrival in Chile, Pedro de Valdivia brought the bases of the future "Creole Feeding": wheat, pigs, chickens, and oxen. The Araucanos provided the potatoes, corn and bean (porotos). These ingredients were mixed and the typical dishes of Chile were born.
A specialty in the Chilean kitchen is this wonderful raw salsa, perfect as a tasty topping on grilled meats, soups and stews or as a side salad.
Preparation
Cut the melon and the mango into small cubes.

Put them in a bowl and add onion rings, red chilli pepper and chopped coriander.

Prepare a dressing by mixing 3 tablespoons of olive oil, lime juice and crushed garlic.

Mix the dressing with the fruit and leave for at least 1 hour to enhance the flavour.
Related salads chosen by others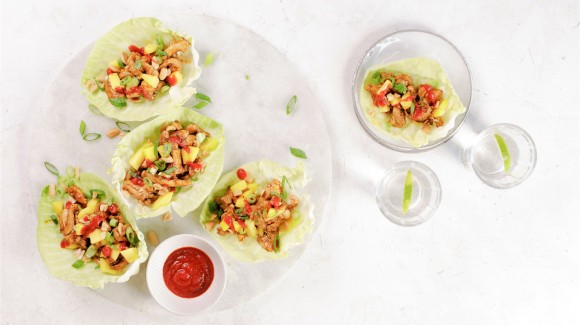 Cabbage wraps with spicy chicken and mango
Average 3 of 5 stars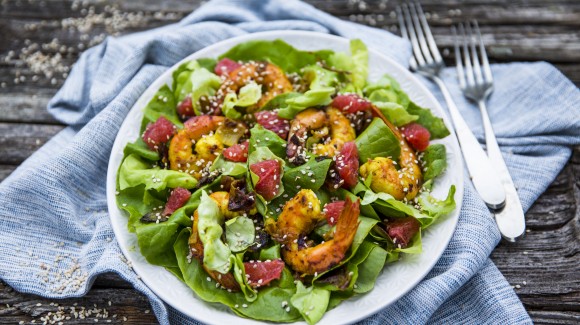 Spicy shrimp salad with pink grapefruit and sesame seeds
Average 3 of 5 stars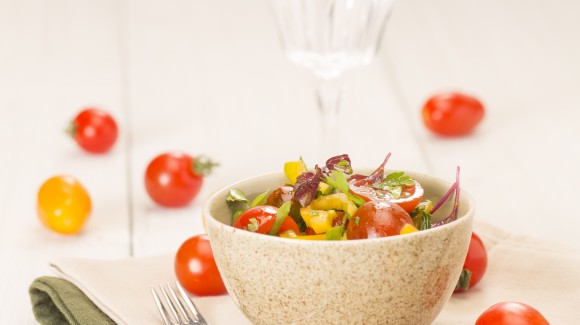 Thai inspired tomato salad
Average 3 of 5 stars