We're in the middle of a full-on pumpkin flavour takeover. There's pumpkin in your bagels, beer and coffee. Starbucks has sold more than 200 million Pumpkin Spice Lattes in the past 10 years. Even the makers of Pringles are getting in on the action.
While most pumpkin-flavoured treats should be added to the once-in-a-while list, pumpkin itself (not to be confused with artificial pumpkin spice flavouring) is actually one of the healthier foods of the season. Low on calories and rich in fibre, eating pumpkin will keep you feeling fuller for longer, keeping your appetite at bay so you eat less overall. A cup of cubed pumpkin contains almost twice the recommended daily intake of vitamin A, which promotes good vision, especially in dim light. It has also been found to slow the decline of retinal function in those with retinitis pigmentosa, a degenerative eye disease that can lead to blindness, according to researchers from Harvard. Vitamin A helps form and maintain healthy skin, teeth and bones.
Pumpkin salad, pumpkin bread, pumpkin ravioli, pumpkin pie, pumpkin risotto, pumpkin beer — the options are endless, and endlessly mouth-watering. It's so easy to create a healthy and tasty salad by topping a bed of lettuce leaves with roasted pumpkin. For inspiration try this delicious creation, developed with my friends at The Brasserie.
Preparation
Combine the roasted pumpkin, lettuce leaves, cranberries, walnuts and seeds. Season with salt and pepper. Serve, followed by a drizzle of olive oil and sprinkle of parmesan.
Related salads chosen by others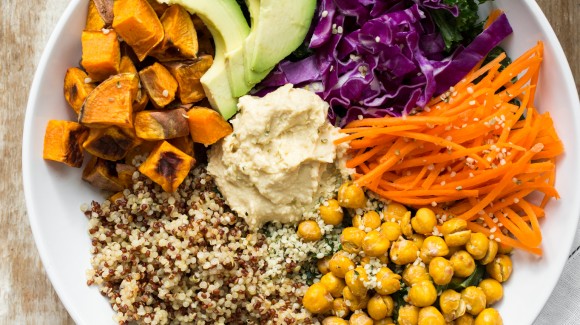 Rainbow salad platters
Average 3 of 5 stars
Boboti cabbage salad
Average 3 of 5 stars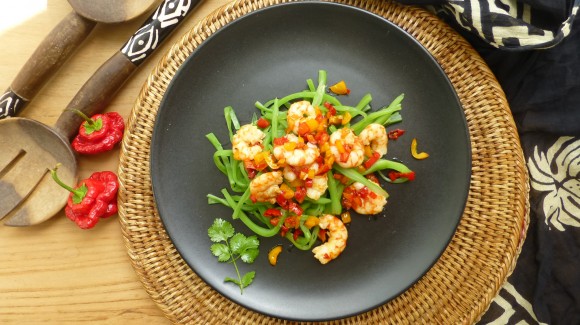 Prawn salad with green beans
Average 3 of 5 stars