Who knew that peanut butter could be an ingredient for a dressing? Peanut dressing is creamy and brings your Asian style salad to a next level. This tangy dressing pairs great with sweet mango and carrots and tender lettuce leaves.
Preparation
Wash the lettuce first. Fill a large bowl with cool water. Soak lettuce in the water for a couple of minutes, let the dirt settle to the bottom.
Separate the leaves that you need and let drain in a colander.
Prepare the dressing. Combine all dressing ingredients in a blender and process until smooth and creamy.
Peel carrots and mango and cut them into thin sticks.
Slice the spring onion and cut red capsicum in sticks.
Pour peanuts into a food processor. Hold down the pulse button for a few seconds to crush the peanuts.
Chop fresh herbs, mint and cilantro.
Pour all vegetables in a salad bowl, sprinkle with crushed peanuts and chopped herbs and drizzle the peanut dressing on top.
Serve direct.
Related salads chosen by others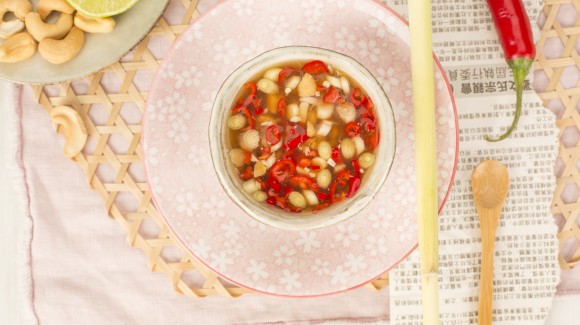 A classic Asian-style dressing
Average 3 of 5 stars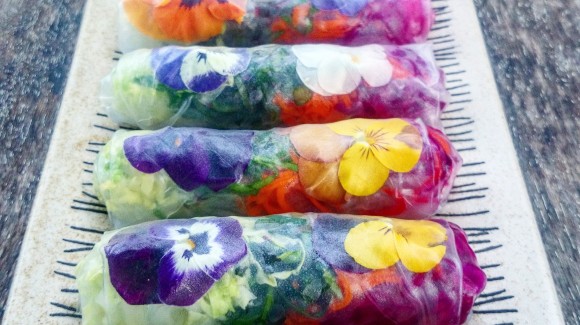 Rainbow rice paper rolls with red wombok kimchi
Average 3 of 5 stars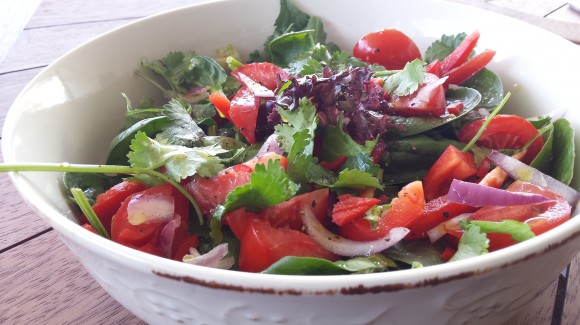 Garden salad with Vietnamese flavours
Average 3 of 5 stars