Butternut squash is one of South Africa's favourite vegetables. Most restaurants and families serve butternut squash and spinach as vegetable side dish. There are many ways to prepare this perfect combo, this one is our favourite!
Preparation
Preheat the oven to 180 °C. Cut the squashes in half and scoop out the seeds with a spoon. Cut of the tops of the squash a leave aside.
Put the squashes with the round side on a baking trayand sprinkle some olive oil on the flesh. Roast in the oven for 20 minutes.
Peel and cut the rest of the squash in dices. Heat the rest of the olive oil in a saucepan and fry squash dices for 10 minutes, add spinach and simmer for 5 more minutes.
Bring the mixture to taste with salt and pepper. Get of the heat and sprinkle with lemon juice, crumbled feta and roasted pine nuts or pumpkin seeds.
Fill the roasted squashes with the spinach and feta mixture and put them back in the oven for 5 minutes until the feta cheese is melted.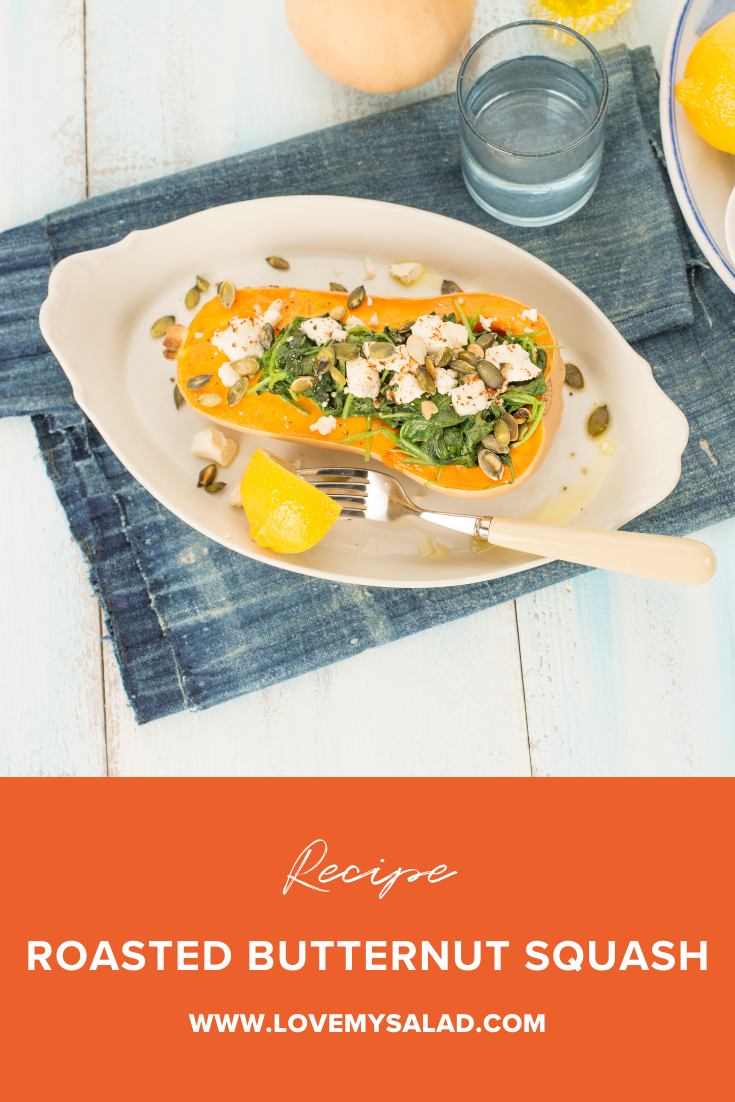 Tips from the author
This recipe is perfect for an indulgent starter when having friends over for dinner or as a vegetarian main meal.
Related salads chosen by others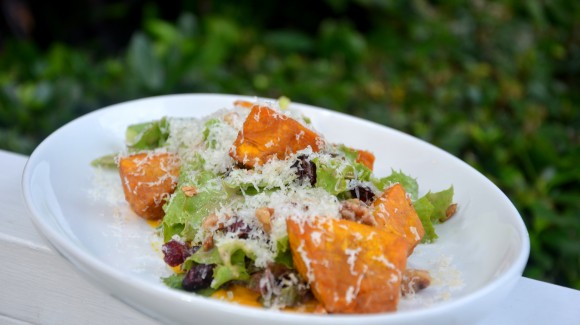 Pumpkin and cranberry salad
Average 3 of 5 stars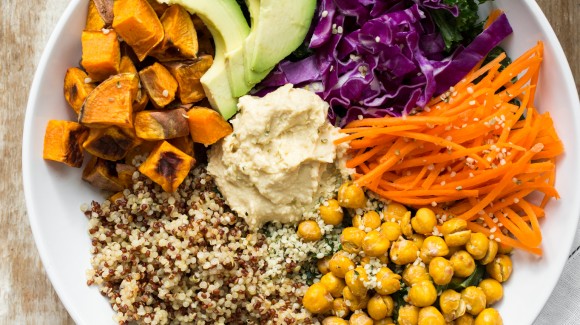 Rainbow salad platters
Average 3 of 5 stars
Chakalaka salad
Average 3 of 5 stars