Do you want to make a lasting impression at the family picnic? By following these simple suggestions, you can create an irresistible snack platter that's guaranteed to make you the star guest.
Go the extra mile to prepare this feel-good platter - exploding with variety and bursting with colour, people will be drawn to the table, faces brimming with delight.
Preparation
The first key element is variety. Make sure your plate is balanced with a range of meat, nuts, cheese and vegetables. This means everyone will find something to love. Aim to balance strong cheese with crunchy veggies. Salty deli selections like prosciutto pair well with sweet fruit.
The next step is to hook your guests with striking presentation. If you have a keen eye for colour and detail, a picnic platter can be the perfect way to show off your talents. Separate each segment by colour and aim for a mix of vivid hues, strong greens and dark elements, such as blackberries and grapes.
Bonus: If you love seasonal produce, why not make a statement by including fruits and vegetables picked at their peak. For example, an autumn platter could feature roasted pumpkin, pear and pomegranate.
Serve immediately with some crusty bread from your local bakery.
Tips from the author
For bonus picnic points, mix up a jug of this watermelon and mint infused lemonade. Recipe here.
Related salads chosen by others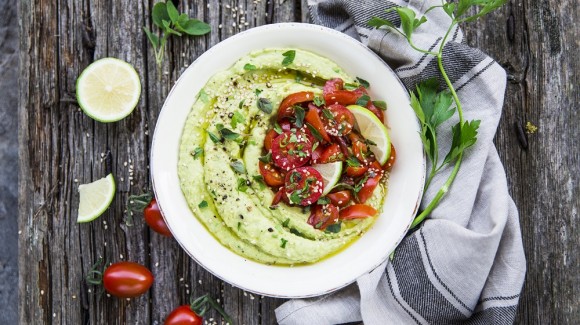 Avocado hummus with tomato salad
Average 3 of 5 stars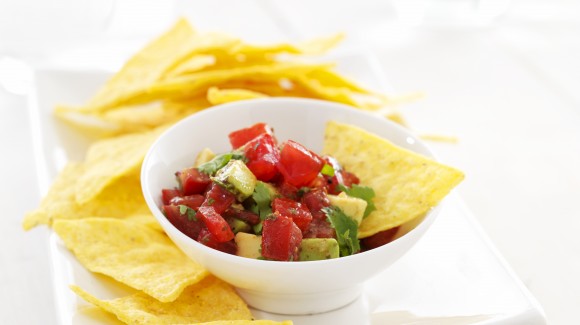 A delicious tomato salsa recipe
Average 3 of 5 stars