Romesco sauce, a rich creamy sauce with roasted red pepper and almond originating in the Catalonia area of Spain, pairs great with grilled meat, fish and grilled vegetables, like cauliflower.
Preparation
Preheat oven to 200 degrees.
Add all of the vegetables and almonds into a roasting tray.
Pour over 4 tbsp olive oil and toss together.
Roast for 20 minutes until starting to soften.
Place the vegetables and the remaining fluid in the tray, vinegar, paprika, cayenne pepper, salt, and pepper in the bowl of a food processor.
Purée until smooth. Taste and season with additional salt and cayenne pepper as needed.


Related salads chosen by others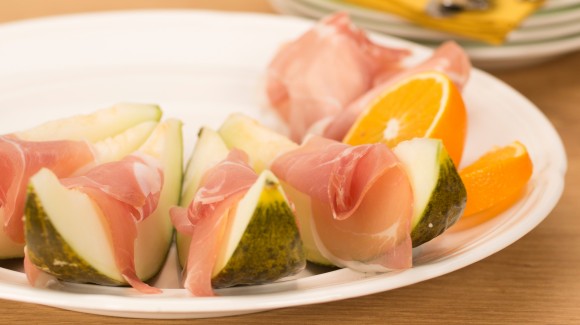 Piel de Sapo melon with Serrano ham
Average 3 of 5 stars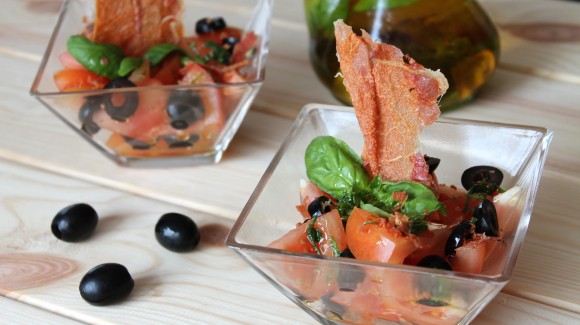 Spanish crispy ham salad with tomatoes and a basil vinaigrette
Average 3 of 5 stars
Coca recapte (Spanish flatbread with smokey grilled vegetables)
Average 3 of 5 stars