There's a reason sauce is so addictive. The right condiment elevates a meal or vegetable dish, bringing bonus flavour, instant heat or added style. This homemade Romesco sauce recipe is no exception. It might be just what your vegetables have been missing.
Romesco sauce blends ripe and juicy red peppers with roasted almonds, garlic, herbs and spices— an irresistible mixture when you get the balance right. The recipe originates from the Catalonia area of Spain, a region known for its love of food and the celebration of eating as a shared experience.
If you follow the Catalonian style, you may serve this special sauce with fish, however, veggies work just as well. The combination of Romesco with caramelised grilled or roasted Cauliflower is difficult to compete with.
Follow this simple and easy recipe below to create rich, flavoursome and nutty magic. It's a sauce you're guaranteed to come back to.
Preparation
Preheat oven to 200 degrees.
Arrange the vegetables and almonds in a roasting tray.
Pour over 4 tbsp olive oil and toss together.
Roast for 20 minutes until the tomatoes and red peppers begin to soften.
Mix the vegetables and almonds together with the remaining ingredients in a food processor.
Purée until smooth.
Taste and season with additional salt and cayenne pepper as needed.
Tips from the author
If you can't get enough of homemade condiments, try these:
A pomegranate infused sweet capsicum dip or steak sauce
Related salads chosen by others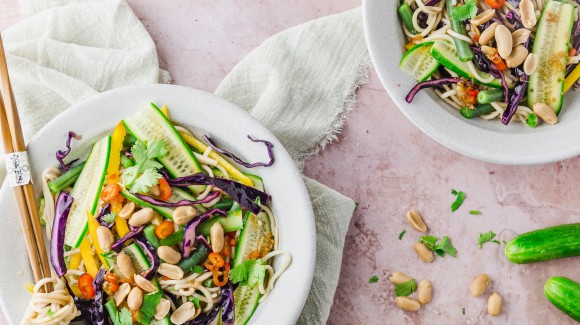 Oriental salad with baby cucumbers and a spicy dressing
Average 3 of 5 stars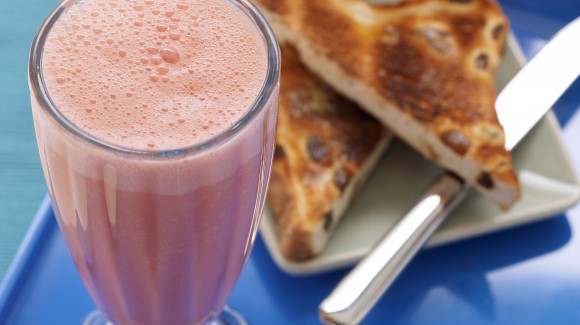 Melon and watermelon smoothie
Average 3 of 5 stars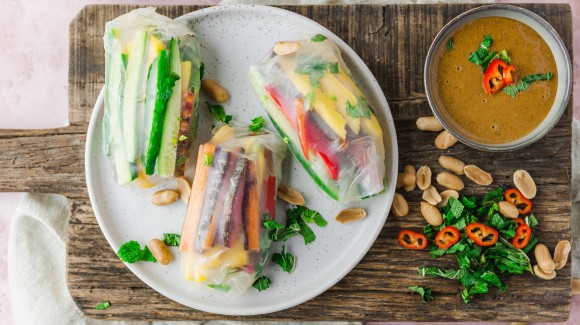 Rice paper rolls with cucumber and peanut sauce
Average 3 of 5 stars