If you're yet to experience the wonders of roasted cauliflower, you need to try this salad. It will satisfy your craving for indulgent comfort food, without going over the limit. This salad is extra nutty and creamy in taste but still fresh and appetising— the perfect way to start your evening meal.
Cauliflower is an excellent vegetable to experiment with due to its mild taste that acts as a base for more complex flavours. This is why you often see it in curries or spicy dishes. So if you feel like this dish needs an extra hit, try adding a pinch of cumin, coriander, fennel seeds or turmeric to the roasting plate. Bonus: using the oven to roast the cauliflower florets will welcome lightly caramelised notes to the salad.
Depending on your preference, you may serve this salad warm and toasty from the oven, or set aside and allowed to cool.
Preparation
Preheat the oven to 180°C
Cut the cauliflower into florets and scatter over an ovenproof dish. Lightly drizzle cauliflower with olive oil, salt and pepper, and a teaspoon of your chosen spices (optional).
Roast the florets in the oven until lightly golden, approximately 18 minutes.
Squeeze over some lemon juice to freshen.
Lightly toast the nuts in a small pan over medium heat, stirring frequently until golden brown.
Rinse and dry the lettuce and divide between plates.
Mix together the cauliflower florets, celery, parsley and nuts, add pepper to taste and an extra drizzle of olive oil.
Divide the mixture evenly between the plates and serve topped with slices of gorgonzola.
Tips from the author
If you loved experimenting with cauliflower in a salad, why not try some of our other favourites.
This wholesome family favourite with warmed cauliflower, broccoli and garlic
A spiced up cauliflower salad infused with saffron, salted with anchovies and sweetened with raisins.
Related salads chosen by others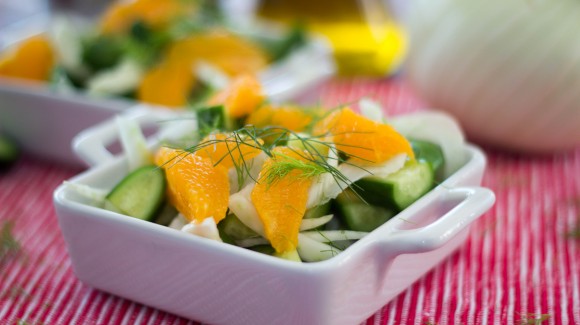 Fall in love with fennel salads
Average 3 of 5 stars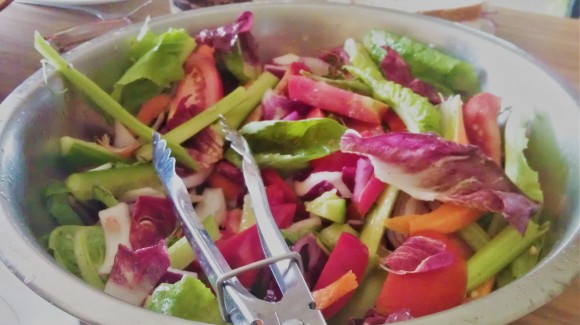 Maltese garden salad
Average 3 of 5 stars
Halloween pumpkin focaccia
Average 4 of 5 stars