It is always fun to try interesting and exciting flavours in your salads, I have chosen to prepare a true classic Italian salad, sometimes known as a caprese salad, which features a wonderfully simple combination of flavours: tasty beef tomatoes, soft mozzarella and the always fragrant basil. You may choose to stick to the classic recipe or incorporate your own twist.
Preparation
Wash tomatoes and cut into thin slices. With a sharp knife, cut out the hard core (at the tip), if necessary.
Drain and thinly slice the mozzarella (about the same width as the tomatoes).
Pick the largest basil leaves of the bunch for the salad, and use the remaining leaves for the pesto dressing.
Arrange the tomatoes, mozzarella and basil in a bowl: alternate the mozzarella slices with the sliced tomato and place a basil leaf between each slice.
For the pesto: In a food processor, puree a large handful of fresh basil with garlic, a small handful of toasted pine nuts and a handful of freshly grated Parmesan cheese. Add olive oil until the dressing has a nice, thin consistency. Season with freshly ground black pepper and sea salt. The pesto can be made to suit your taste. If desired, add some more basil, pine nuts and Parmesan cheese and puree again until you are satisfied with the flavour.
To serve: Drizzle the pesto dressing over the salad and garnish with some grated Parmesan cheese. This classic salad goes well with a pasta dish and some crusty bread on the side.
Tips from the author
Love My Salad created the theme, classics salads, they remain 'classics' for a reason: they are always tasty and well recieved. The basil dressing which is called "pesto" and can be easily prepared in advance, which means this salad can be on the table in 5 quick minutes.
Related salads chosen by others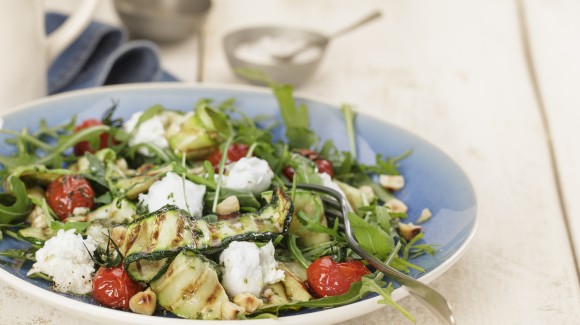 Grilled zucchini ribbon salad
Average 3 of 5 stars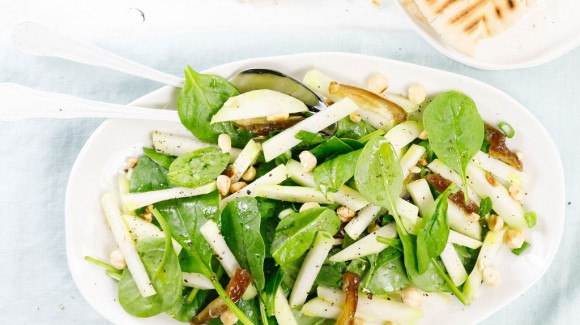 Kohlrabi salad with spinach, dates and nuts
Average 3 of 5 stars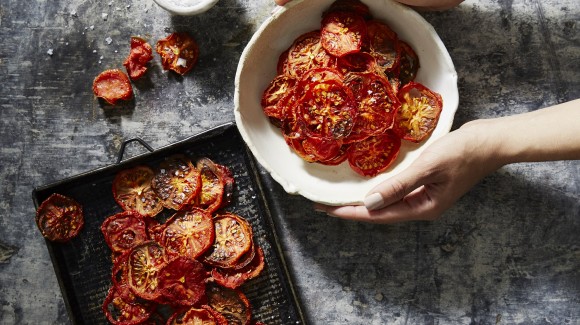 Oven Baked Truss Tomato Chips
Average 3 of 5 stars