This creamy veggie dip is so tasty it's unbelievable that it is healthy;-) The dip is made of avocado, for the veggies you can choose your favourite snack vegetables like cucumbers, radish, carrot, etc. This dish can be served as an appetizer or as a late night snack. Or even for breakfast.
Preparation
First start preparing the dip, peel the avocado, get rid of the seed and add the avocado a bowl.
Add a spoon of creme fraiche and the leaves of the fresh mint and blend until you have a nice equal dip.
Divide the dip over 4 cups or glasses.
Cut the radish, cucumber and carrots in cubes or ribbons and divide them over the cups. Sprinkle some leaves over the cups.
Bring to taste with salt and pepper.
Related salads chosen by others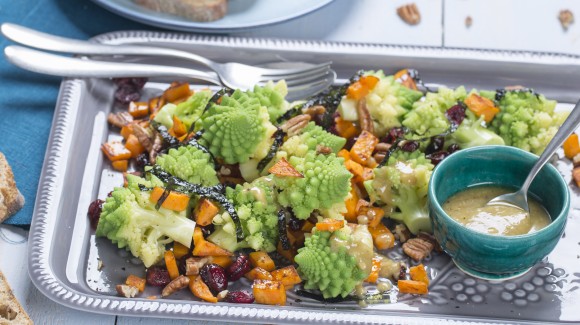 Romanesco and sweet potato salad with tahini
Average 3 of 5 stars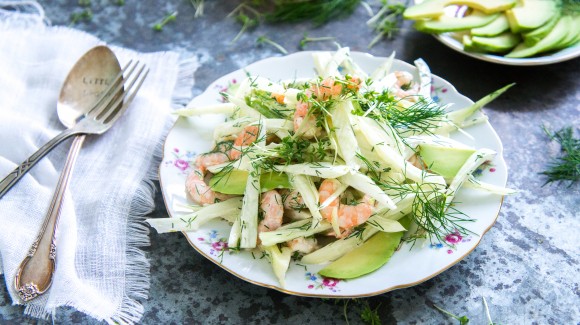 Fennel salad with shrimp, avocado and dill
Average 3 of 5 stars
Upside-down potato, pumpkin, & parsnip salad
Average 3 of 5 stars