Spinach grows year round although the summer variety, available from spring until the end of summer, is well known for its soft, baby leaves and slightly less bitter flavour – especially when eaten raw in a salad.
Like this version with sweet strawberries, soft cheese and crunchy pecan nuts.
Preparation
Combine spinach leaves, with the strawberries, avocado, cheese and pecan nuts.
Stir the balsamic vinegar and honey together in a bowl; slowly stream the olive oil into the mixture while whisking continuously.
Season with salt and pepper. Drizzle the dressing over the salad just before serving.
Related salads chosen by others
Salad with red pointed pepper and blue cheese
Average 3 of 5 stars
Spinach and peach salad with bacon and flax seeds
Average 3 of 5 stars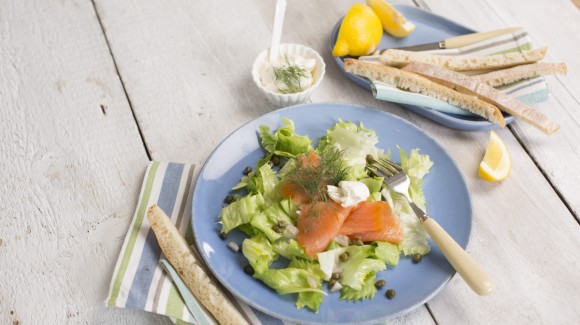 Smoked salmon, endive and caper salad
Average 3 of 5 stars