Looking for a Mediterranean twist in a salad, add some chorizo and rosemary and lemon dressing, you will love it.
Salanova® is a very special kind of lettuce. Its preparation is easy because the concept has a basic principle of 'one cut, wash and ready'. This also maximizes the usable leaves of the lettuce, so Salanova is a sustainable choice! Did you know that the Living Salanova is grown in hydroponics, which is a very environmental friendly way of agriculture? On top of that, the green and red colouring of the leaves are a lust for the eye. What else do you want?


Preparation
Use a Salanova corer or knife to cut half of the Salanova Butterhead.
Wash the leaves and place in a nice bowl (or salad plate). Finely dice the chorizo.
Cut the pepper into long strips and cut the cherry tomatoes in half.
Scatter these over the lettuce.
For the dressing mix all ingredients and drizzle on top.
Top off with the Parmesan cheese.
Serve with slices of seasoned baguette.
Enjoy!
Salad Royale or Salanova lettuce is available at Village Grocer and Ben's Indepent Grocer.
Related salads chosen by others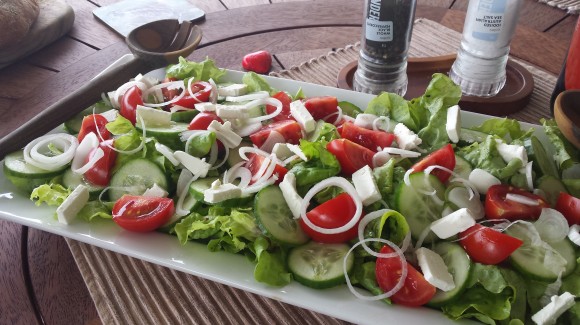 Tomato, lettuce and cucumber salad (classic TLC salad)
Average 3 of 5 stars
Three-ingredient side salad with cucumber, apple and onion
Average 3 of 5 stars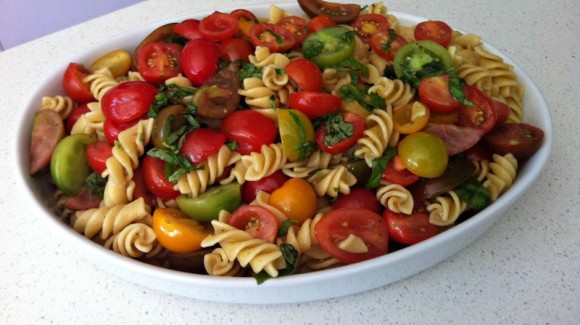 Mixed tomato and fusilli salad
Average 3 of 5 stars