Christopher Columbus called the papaya the "fruit of the angels". Deliciously sweet with a soft, butter-like consistency, Papaya (referred to as pawpaw in Australia) is native to southern Mexico and Central America and is now cultivated in many tropical regions.
Green papaya is the unripe fruit and contains an enzyme called papain that helps digest proteins, also used as a natural meat tenderiser. It is a rich source of vitamin C and contains beta-carotene, minerals and dietary fibre. It is known for its natural laxative abilities, as well as enzymes that help with balancing stomach acid for healthy digestion.
Immature green papaya has crisp white flesh with subtle flavour. It is prized mostly for its crunch and used primarily as a base for salads.
Preparation
Mix all dressing ingredients together.
Combine prepared salad produce, top with the dressing and sprinkle with a mixture of the herbs, breadfruit strips and nuts.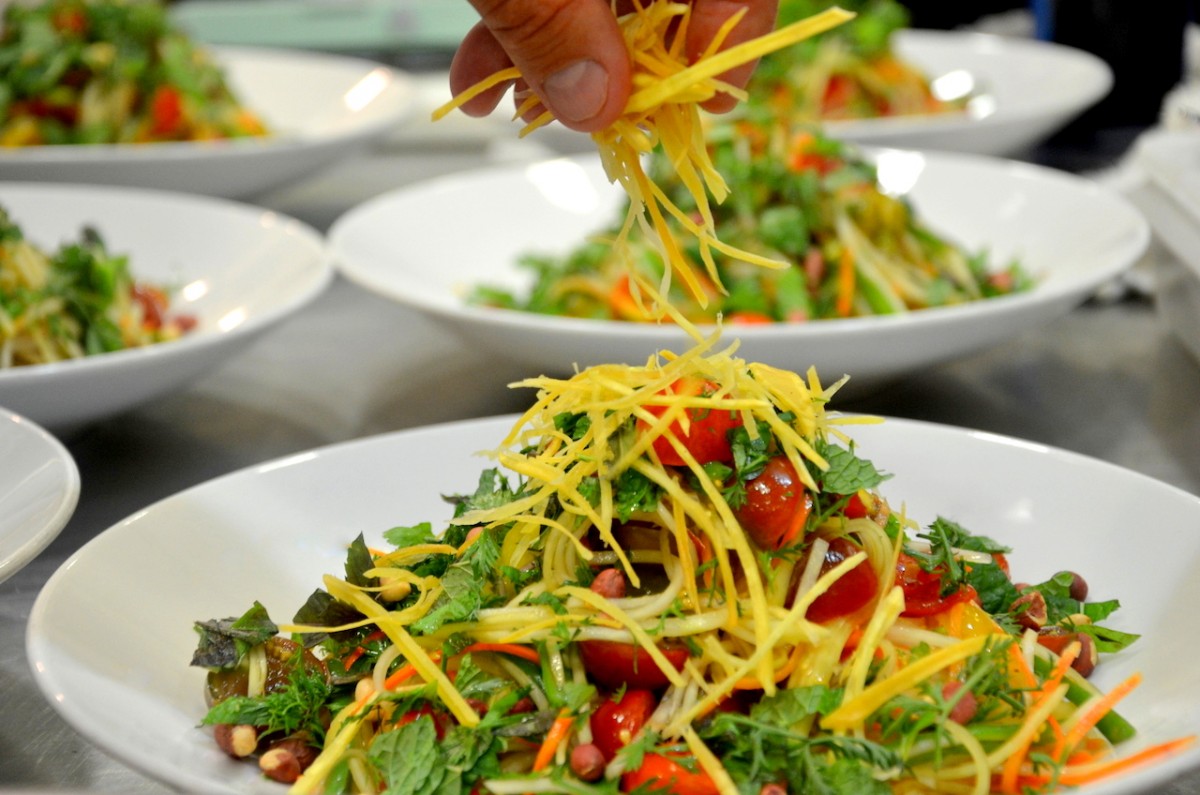 Tips from the author
Jicama (Mexican turnip) and cucumber make good substitutes if green papaya is unavailable.
Papaya seeds have a peppery taste and are a great substitute for black peppercorns.
Related salads chosen by others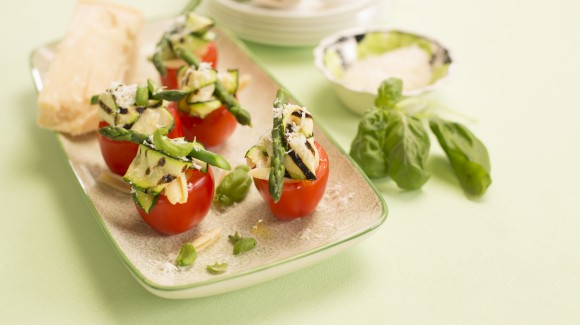 Stuffed tomatoes with pasta, green asparagus and Parmesan cheese
Average 3 of 5 stars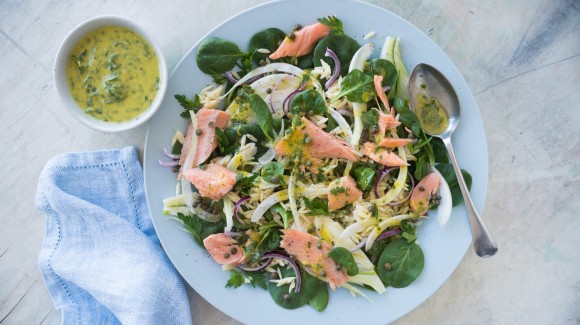 Smoked trout and fennel salad with gremolata dressing
Average 3 of 5 stars
Upside-down potato, pumpkin, & parsnip salad
Average 3 of 5 stars