We just love pointed cabbage. Slow-baked, sautéed, or shredded for fresh coleslaw, pointed cabbage is a very versatile vegetable. When very thinly sliced, it's absolutely delicious in this salad with crunchy cos (romaine) lettuce, red onions, snow peas, feta and crispy roasted pumpkin seeds. The homemade orange mustard vinaigrette will give this salad that extra touch.
Preparation
Thinly slice the onion and place into a bowl.
Pour boiling water over the onions until covered. Add 1 tbsp of vinegar and the sugar and put aside until needed.
Cook the snow peas for approx. 3 min. until al dente, then rinse them under cold running water.
Toast the pumpkin seeds in a dry frying pan for approx. 3 min. until crunchy. Leave to cool on a plate.
Remove the outer leaves of the pointed cabbage if necessary then thinly chop the remaining cabbage.
Roughly chop the crunchy cos and combine with the cabbage and snow peas.
Grate the zest of the orange and then combine the juice and the zest with the rest of the vinegar, the mustard and the olive oil to make your dressing.
Drain the onion rings and toss them through the salad with the dressing.
Sprinkle with the feta and the pumpkin seeds.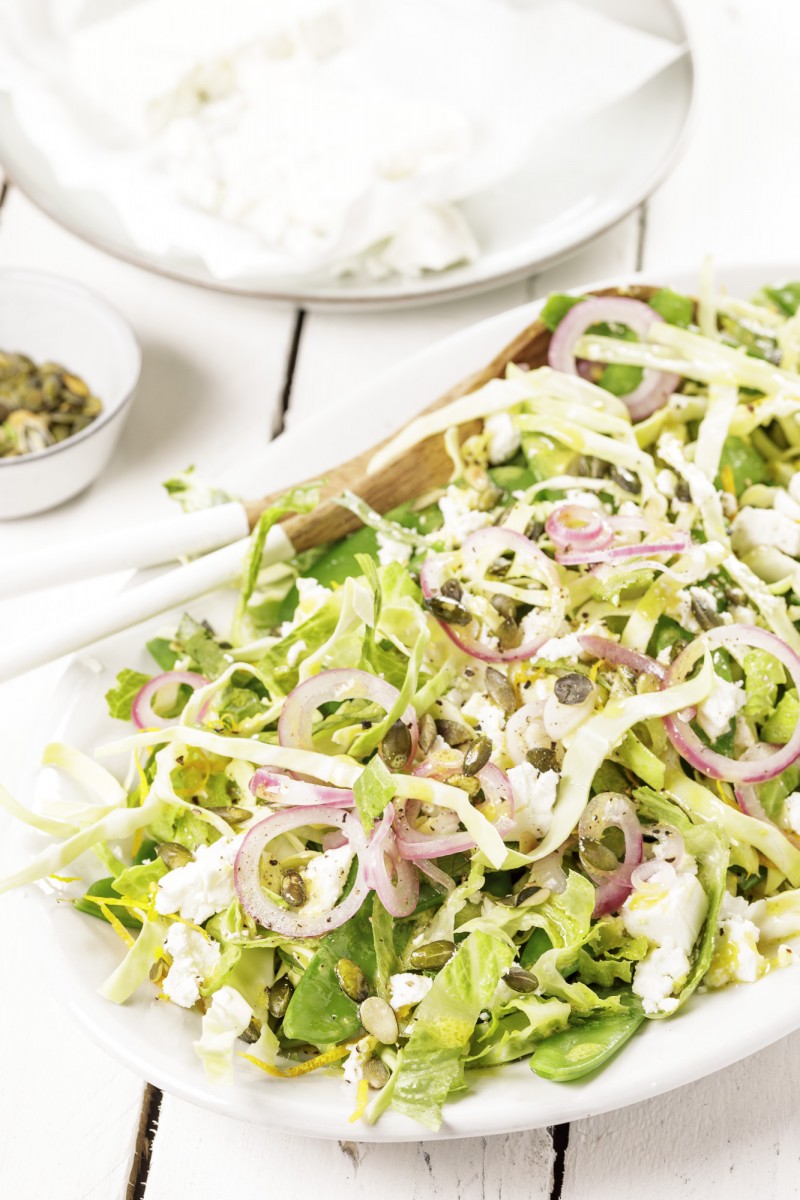 Related salads chosen by others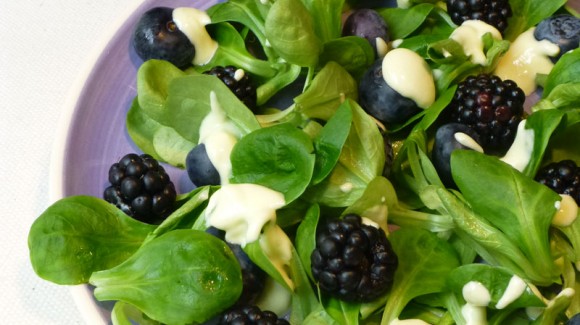 Black and blue berry salad
Average 3 of 5 stars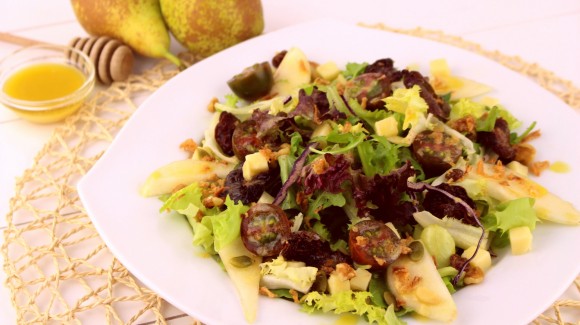 Pear, gouda, and sundried tomato salad with honey mustard vinaigrette
Average 3 of 5 stars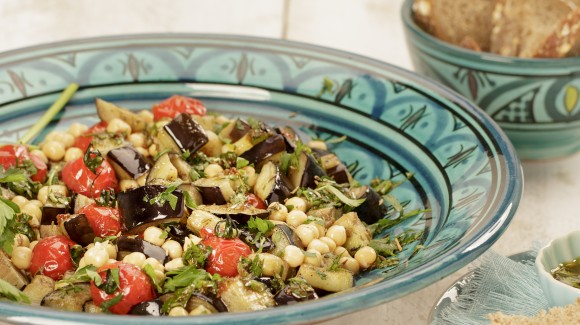 Chickpea and roasted eggplant salad
Average 3 of 5 stars