This ridiculously easy dish came from a beautiful friend of mine who is very into health and wellness. When I dropped in to visit her on the way to the supermarket one weekend, bemoaning the fact that I did not feel like cooking, she suggested a curry and I laughed and said no way, I definitely didn't feel like making a curry from scratch!
She promised me it was simple and shared the recipe with me, and it looked so easy and delicious that I did make it that night – it was as simple as she promised and so good I went for seconds (without feeling guilty because I knew how wholesome the ingredients were). It's not exactly a curry as such, more of a flavorful and fun vegetarian dish. I might also mention it was a hit with my six year old too – the addition of the peanut butter made it an easy sell.
Preparation
1. Heat 1 tbsp coconut oil in large non-stick pan and sautee onion for 2-3 minutes till softened.
2. Add sweet potato, pumpkin, and zucchini, canned tomatoes, spices, and vegetable stock.
3. Reduce heat, leaving to cook for 20-25 minutes, stirring occasionally.
4. Once the vegetables are nearly cooked (nice and soft but not overcooked), add chickpeas, fresh coriander, peanut butter, and salt & pepper to taste.
5. Mix quinoa through and serve, topping with a few peanuts and fresh coriander.
Related salads chosen by others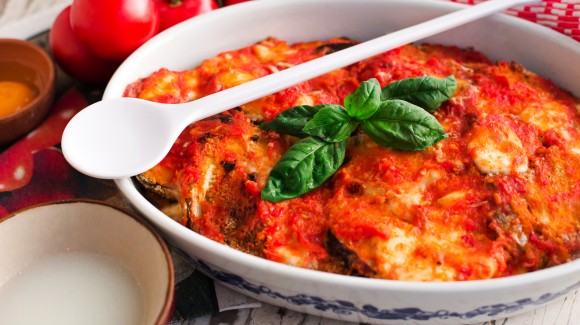 20 minute eggplant parmigiana
Average 3 of 5 stars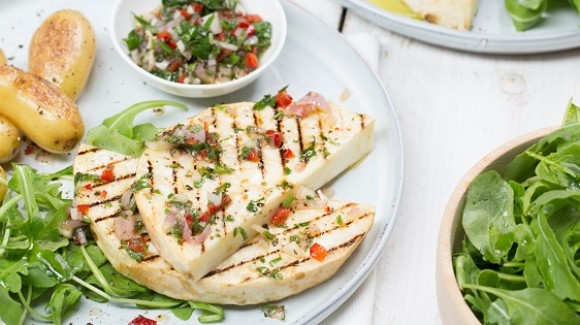 Grilled celeriac steak with Argentinian chimichurri
Average 3 of 5 stars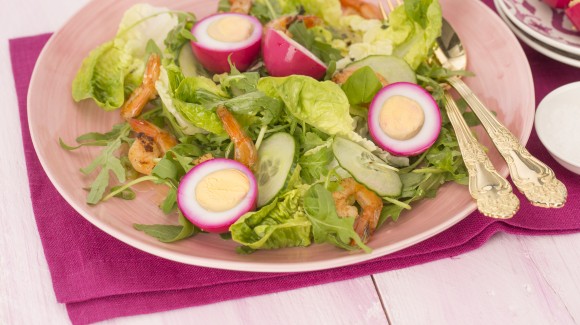 Fuchsia red beet pickled eggs
Average 3 of 5 stars