A great, tasty salad which can be served warm or cold. This is a family favourite for eating in winter - a combination of roasted vegetables with fresh rocket you have to try it!
Preparation
Start with preparing the dressing, combine yoghurt and mustard in a bowl. If too thick, add a little olive oil to dressing consistency.
Preheat oven to 190°C/170°C fan forced.
Place sweet potato, and leek in a large roasting pan with olive oil, salt and pepper. Toss to coat. Roast for 30-40 mins until cooked through.
Place vegetables and rocket in in a salad bowl, toss to combine and serve drizzled with yoghurt mixture and top with fresh dill.
Serves 4 as a side dish or 2 people as a main. This salad also works well with roasted beetroot and/or feta cheese.
Tips from the author
With a more delicate and sweeter flavour than onions, leeks add a subtle touch to recipes without overpowering the other flavours that are present. Although leeks are available throughout the year they are in season from fall through the early part of spring when they are at their best.
Related salads chosen by others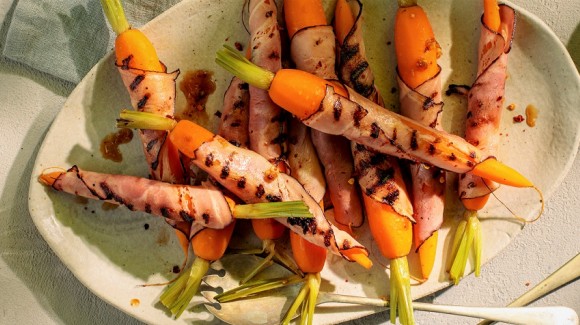 Grilled carrots with bacon
Average 3 of 5 stars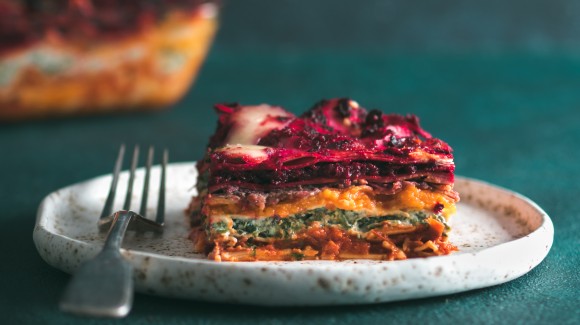 Vegetable packed rainbow lasagne
Average 3 of 5 stars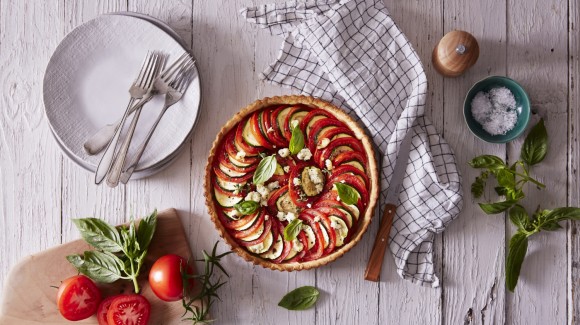 Fresh Tomato Tart
Average 3 of 5 stars