Italian cuisine is well known for its focus on taste and preference for choosing quality, fresh seasonal ingredients. I love them all - the ripe tomatoes, the best olives and delicious pressed olive oils.
Panzanella is one of the most famous Italian salads, originally a dish from the 'poor man's kitchen' made with stale bread, ripe tomatoes and other leftovers. Today it has become a classic tasty salad and 'a guaranteed success' at the lunch or dinner table.
Panzanella is easy to combine with other dishes and this salad can be enjoyed as a starter or a light meal on its own. Or if you want to stick to a more traditional Italian menu, follow your pananella with a tasty risotto.
Preparation
Preheat oven to 200 degrees Celsius.
Prepare the bread: In a large bowl, toss bread with 1/3 cup olive oil, salt, pepper, and garlic. Lay bread on a baking sheet, and toast in the preheated oven until golden, about 5 to 10 minutes; allow to cool slightly.
Prepare the vegetables: Cut tomatoes in wedges, roughly chop the cucumber and bell peppers and slice the onions.
Prepare the dressing: by mixing the olive oil and vinegar.
Toss all the ingredients and allow the flavours to combine for about half an hour before serving.
Enjoy your classic Panzanella!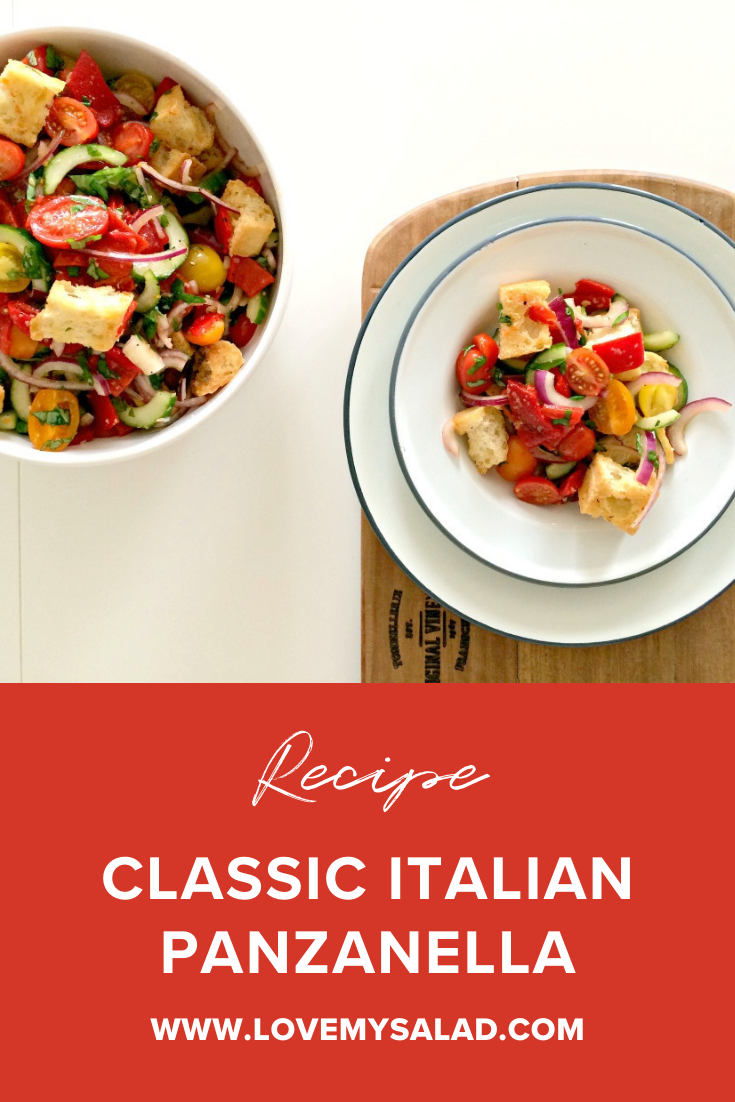 Related salads chosen by others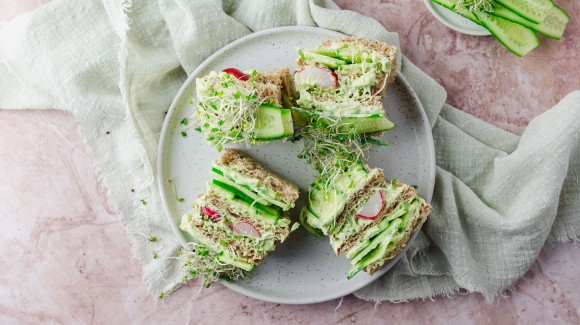 Baby cucumber sandwich
Average 3 of 5 stars
A classic Greek salad
Average 3 of 5 stars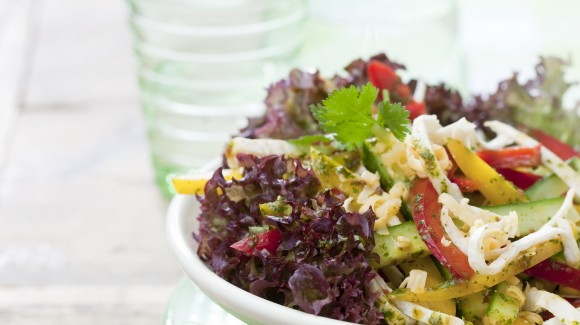 Grilled chicken salad sour cream dressing
Average 3 of 5 stars