This dish contains special tomatoes with a deep-red internal colour that stand out beautifully from a dish, especially from this classic white soup called Ajo Blanco. This is a Spanish soup mainly made from almonds. When you eat this soup for lunch on a Saturday or Sunday, your weekend just keeps getting better and better.
Preparation
Preparation Ajo Blanco
Toast the almonds in a dry pan until they start to brown. Allow to cool. Keep a few almonds aside for garnishing.
Soak the bread in cold water.
Place the remaining almonds in the food processor. Squeeze the break and roughly tear it in the blender.
Add a little water and blend for 1 minute. Add the water a little at a time while the food processor is running.
Then add the garlic, cucumber, olive oil, and vinegar.
Blend until smooth. Strain the mixture if necessary.
Preparation tomato salad and dressing
Wash and dry the tomatoes and cut them into wedges.
Season the tomatoes with salt and pepper.
For the dressing, whisk the sherry vinegar into the olive oil and add the other ingredients.
Marinate the tomatoes with the dressing.
To serve
Spoon a layer of Ajo Blanco into a deep bowl. Spoon the tomatoes into the middle and garnish with the almonds and the remaining ingredients.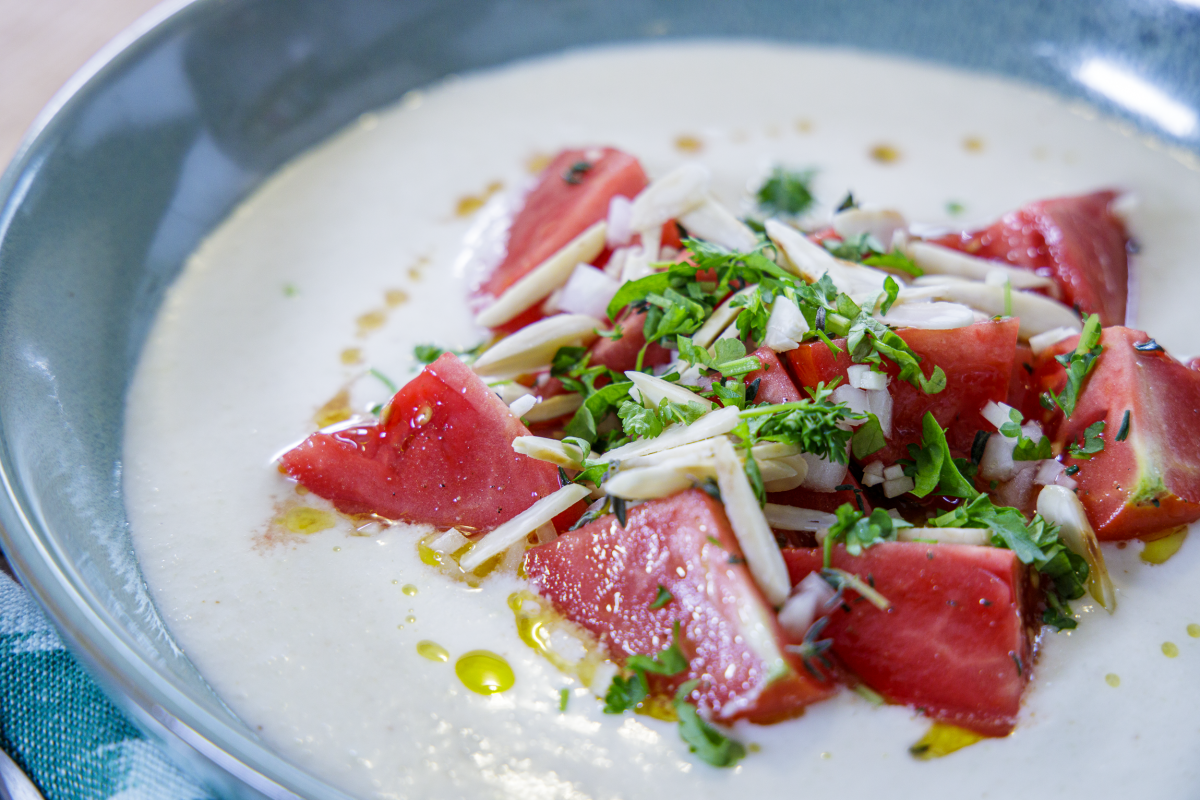 Related salads chosen by others
Quinoa salad with capsicum, tomato, cucumber and fresh mint
Average 3 of 5 stars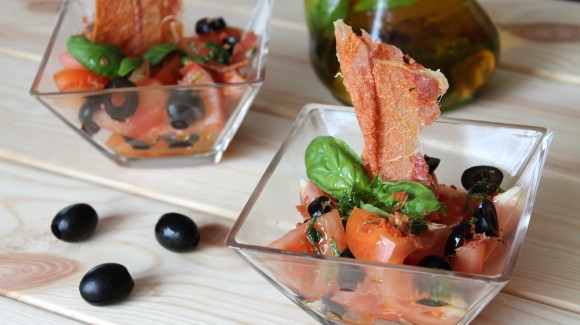 Spanish crispy ham salad with tomatoes and a basil vinaigrette
Average 3 of 5 stars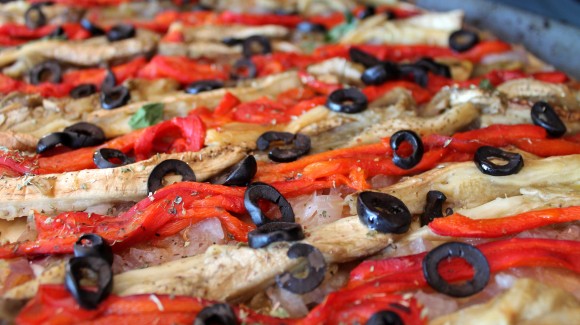 Coca recapte (Spanish flatbread with smokey grilled vegetables)
Average 3 of 5 stars