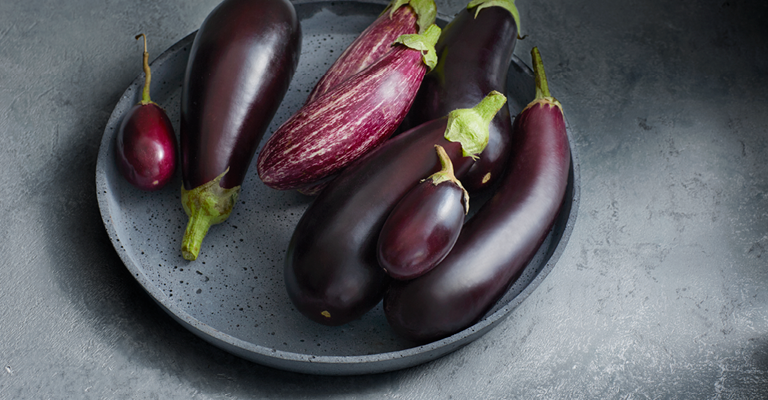 How do you organise a healthy high tea?
Are you thinking about organising a 'high' tea for your family or friends, but don't want it to be too sweet? Make the most delicious high tea's full of flavour that will be very colourful and healthy. Below are some sweet and savory snacks you can mix and match with your favourites. Celebrate with a crisp white or sparkling wine. Cheers
Colourful fruit salad
Choose to add colour to your table with these fruit snacks. Serve them in small glasses or wine glasses so the fruit is visible and gives a bright and fresh effect. Choose fruits of the season to get te best freshest flavours and also save a little on the cost. This fruit salad is includes some grated coconut to give a tropical feel.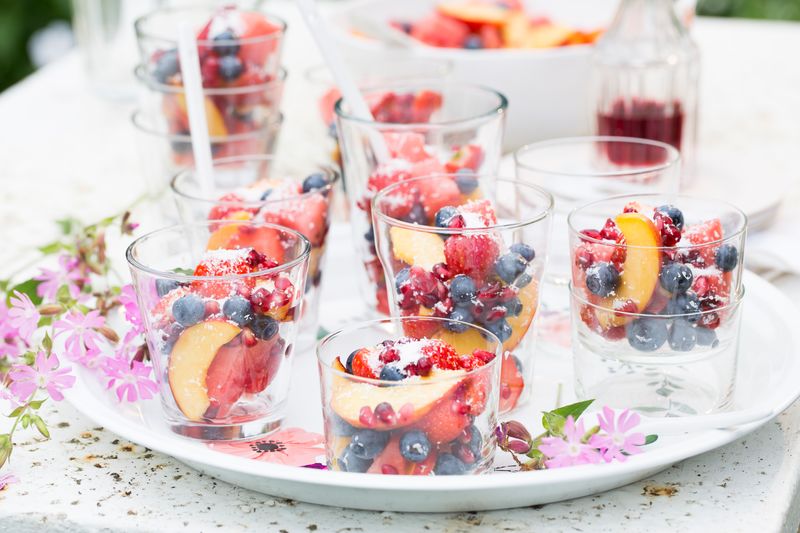 Maison jars with yoghurt and fruit
Instagram and Pinterest are full of maison jars filled with yogurt, chia pudding and even coconut yogurt. You can combine them endlessly with fruit, a homemade compote with nuts or granola. They are ideal as healthy snacks anytime or added to the table for special occasions.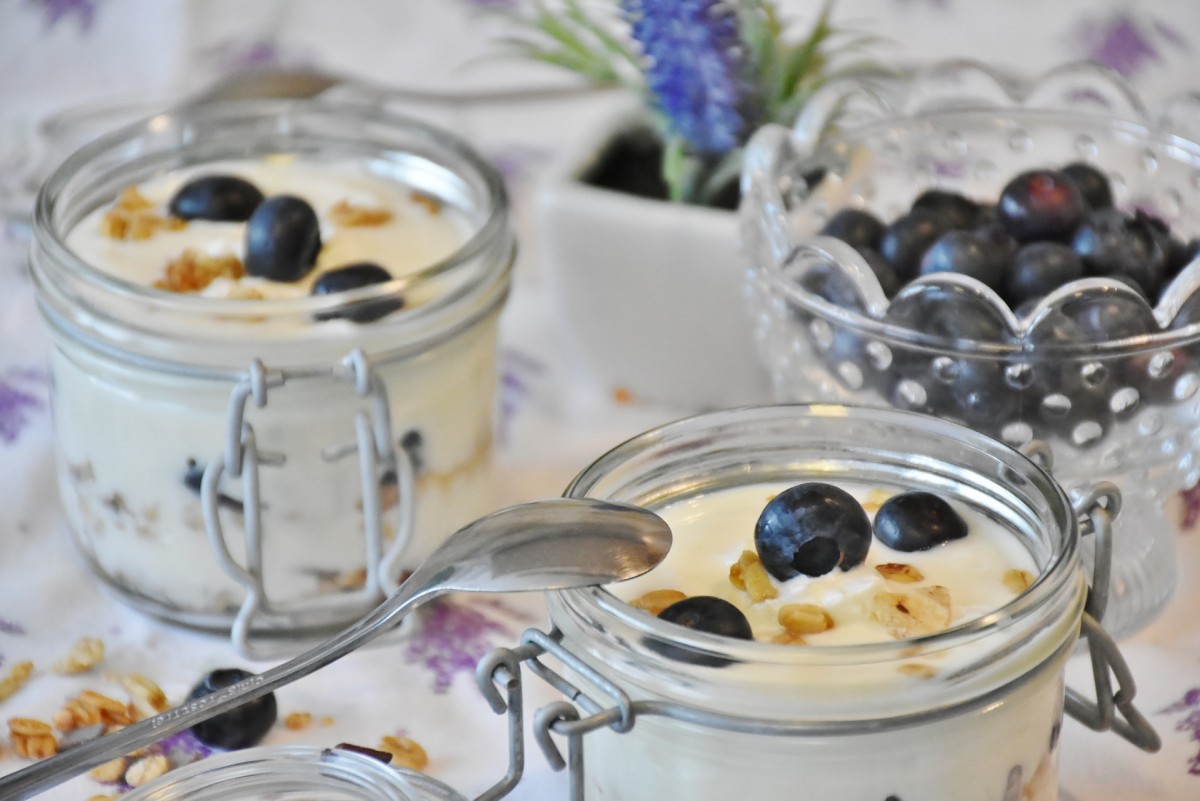 Toasted or crisp bread tapas
Give your high tea a Spanish flavour with delicious crispy bread 'tapas' with all sorts of goodies like garlic butter, slices pastrami or ham with half a cherry tomato and some rocket (arugula). Serve with a toothpick and you're done. A plateful of these delicious tapas is both beautiful and welcoming. Again you can create your own style with other ingredients and flavours - try mackerel, tuna, smoked salmon or salami.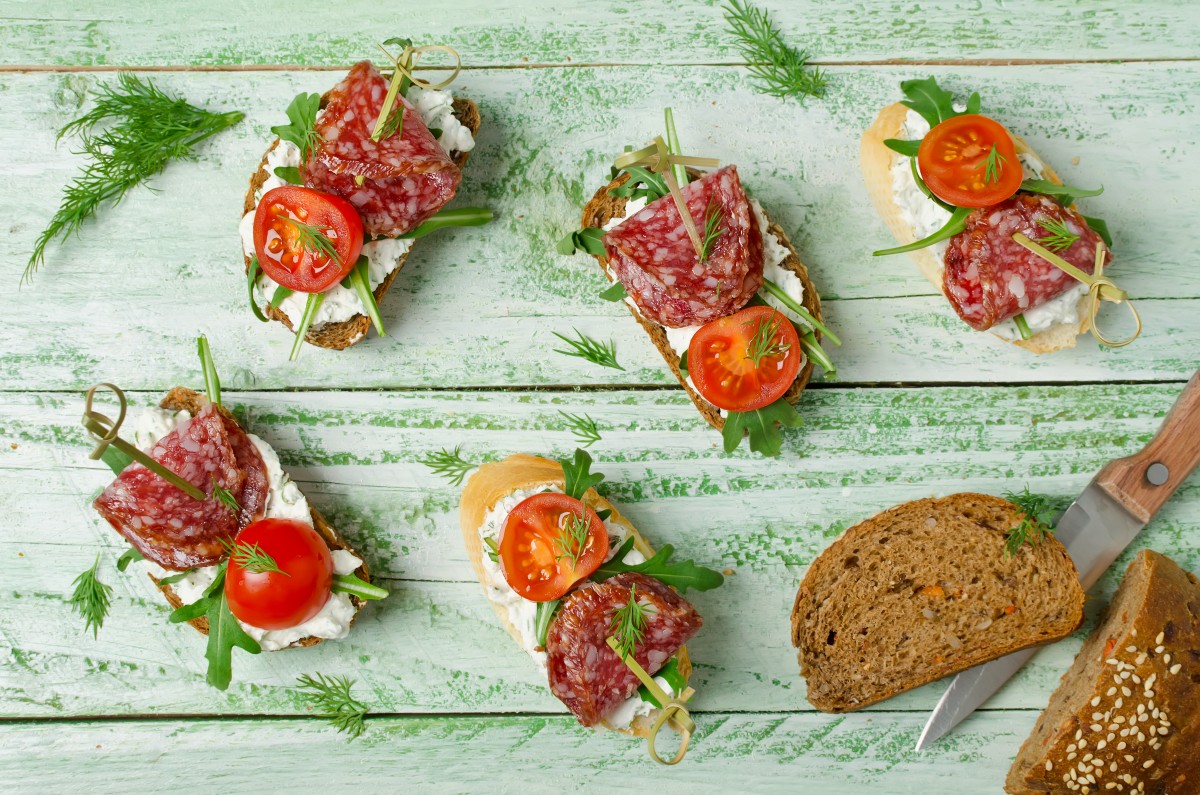 Cucumber sushi
Sushi at a high tea is highly recommended served with a beautiful pot of jasmine or green tea, or go in style and offer hot sake. While you can buy ready-made sushi, you can also make a very easy variant by using a slice of cucumber, then simply topping it with a filling and a leafy garnish - it's less filling than real sushi too.
Couscous salad
Serve a delicious salad in a beautiful Mediterranean dish or in small glasses. Couscous or quinoa are fine ingredients, because they fit easily into small glasses and easy to serve from a big bowl which can easily be prepared in advance. It is certainly a desirable addition to the high tea table.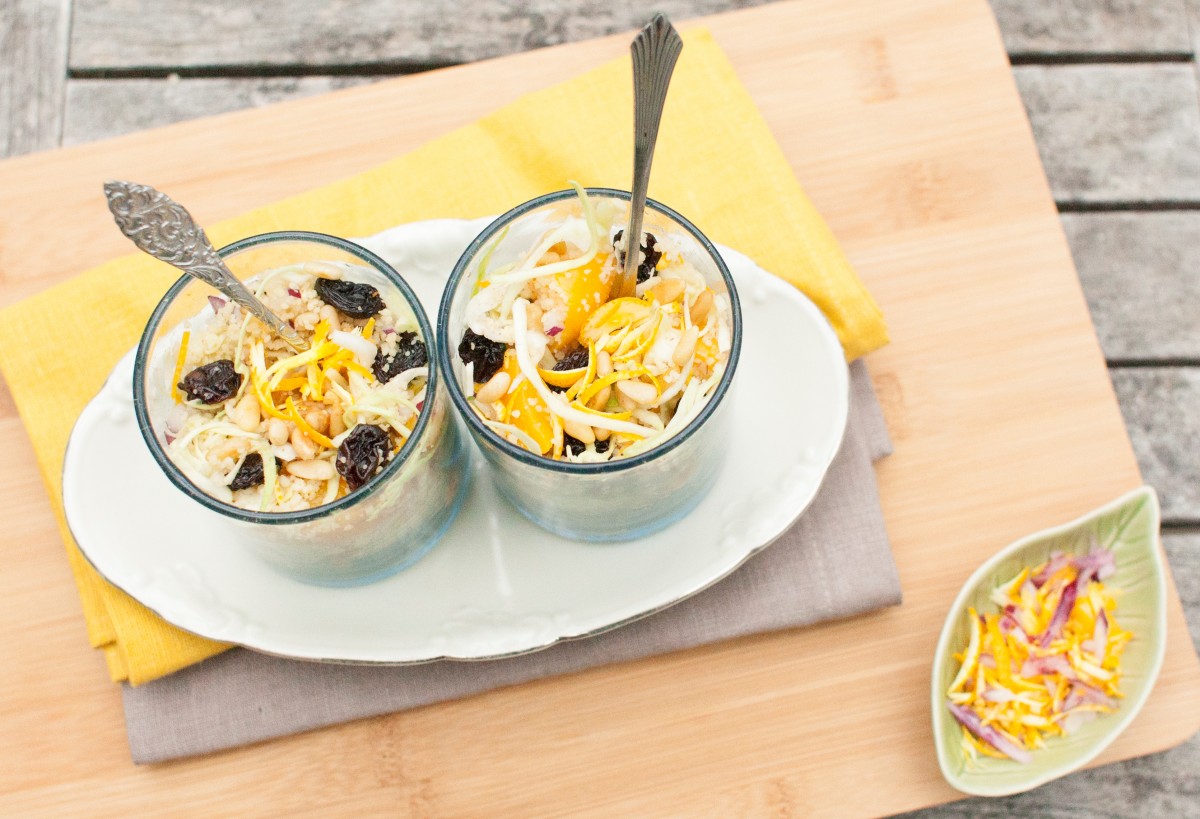 Setting the table
Finally, you will want your table to look festive and inviting. Looking for inspiration? Wander into an antique shop, you'll often find teapots and tea cups for little money, it does not matter if it is not a complete set, or different prints as this makes it fun. You can also use glasses or small bowls that are not expensive. Find a tablecloth that covers the entire table and find some beautifully matching napkins and you're all set to receive your guests.