6 ideas for Halloween snacks - spooky and delicious!
Halloween is right around the corner! In many shops you'll find scary Halloween decorations and children looking forward to receiving sweet treats. Traditionally 'trick-or-treating' involves approaching the doors of friends and neighbours to receive lollies. In 2020, with social distancing restrictions, it's a great opportunity to still celebrate by partying at home. Below you will find tips on making savoury, delicious, healthy and fun Halloween treats and spooky snacks, packed with vegetables.
Mini monster burgers
For a healthy Halloween, pumpkin is an obvious choice, but it's not your only option! You can also serve many other meals perfect for Halloween. For example, take a look at these super cute mini burgers! By cutting the cheese in the shape of a tongue and using cucumber and olives for the the eyes, you have created a monster in an instant. How cool do these look! Don't forget to add vegetables such as tomato, cucumber and lettuce on the burger. This way it's both tasty and healthy! You can of course also opt for a veggie burger too.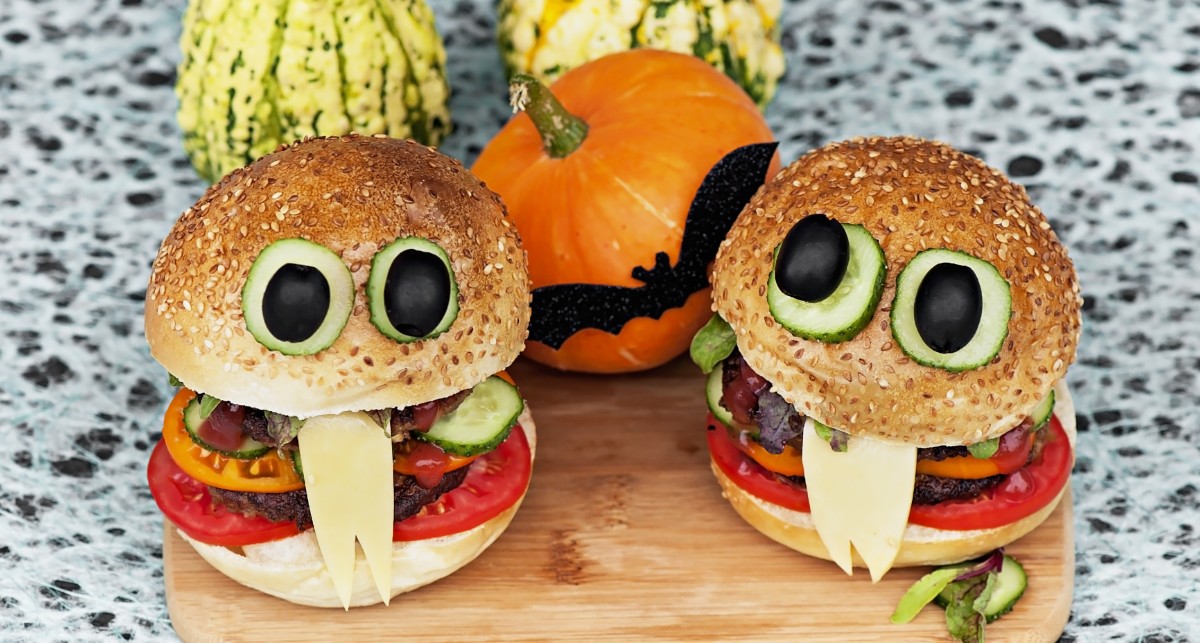 Frankenstein sandwich
It's also nice to follow the Halloween theme for the kids, or for yourself, with this fun sandwich. You can make a Frankenstein face, as shown below, create a ghost or another monster. For this dish, it is useful to use zucchini or cucumber. Use the long slices for the topping, and the thin strings that are loose on the plate. Tip: use a vegetable peeler. You can use strawberries or tomatoes for the eyes, and a strip of capsicum (bell pepper) for the mouth. Pieces of olive are also very useful for making small shapes! Go all out with these Halloween snacks! As an alternative, try them on pieces of French baguette or toast and use cottage cheese for the hair.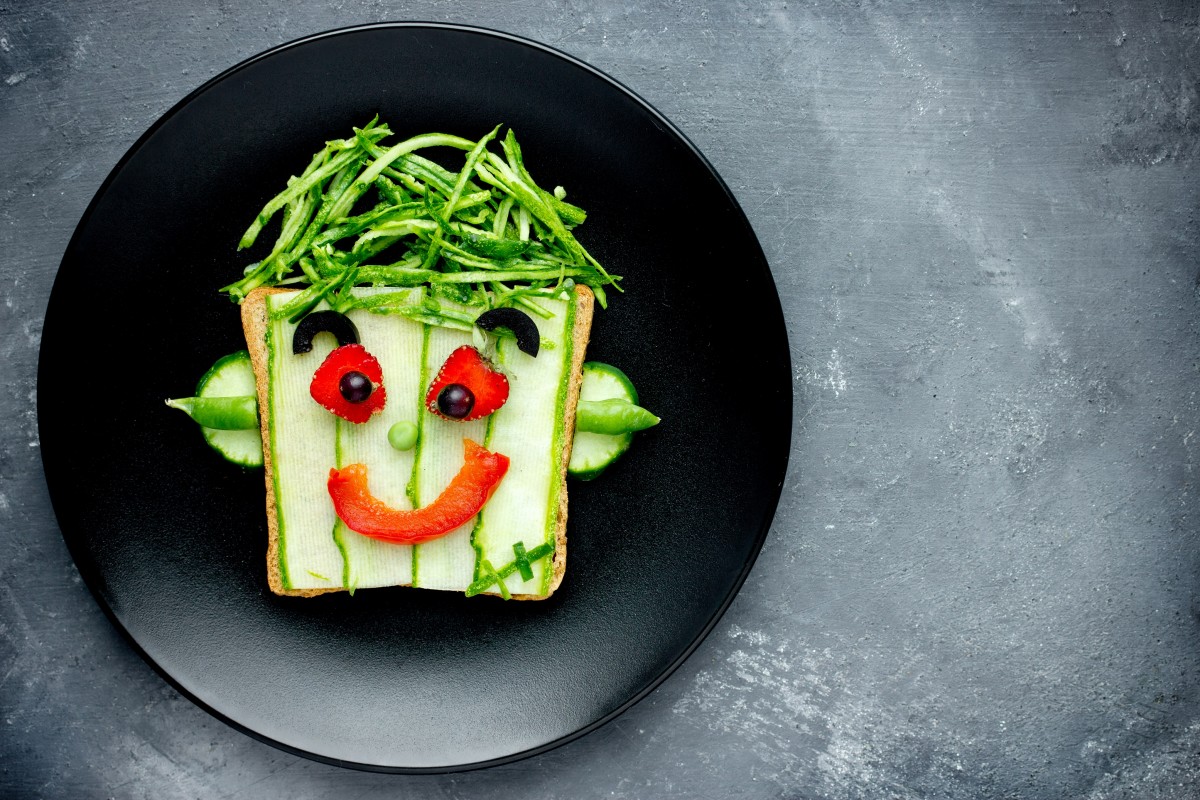 Pizza mummy's
These mini pizzas are a very tasty Halloween snack! You can serve them during Halloween, or also make them for dinner on a regular night, alongside pumpkin soup. For these snacks you need pizza dough and your favourite toppings - vegetables of course! Top your mini pizzas with tomato sauce, a little cheese and cut the vegetables into fun shapes which you can create into spiders, an owl or ghosts. Useful vegetables for this are capsicum (bell pepper), tomato and boiled pumpkin (that you can cut into desired shapes). Olives and small pieces of salami can be great for making creepy pizzas! If you choose ready-made pizzas to start with, buy a basic pizza like a margarita, then you can still add spreads to them yourself for your Halloween snacks!
Spooky snack vegetables
This is a very easy dish to eat as a snack, or to put on the table with other treats during Halloween. They're also super healthy, as they mainly include vegetables! You will need capsicum (bell peppers) and other snack vegetables of your choice for this dish. Remove the seeds from the capsicum (bell peppers) and cut eyes, a nose and a mouth so that it looks spooky (like in the photo). Fill the capscium (bell peppers) with your favorite snack vegetables and serve with a dip, such as hummus or eggplant dip. This is a very healthy snack that looks super fun for Halloween!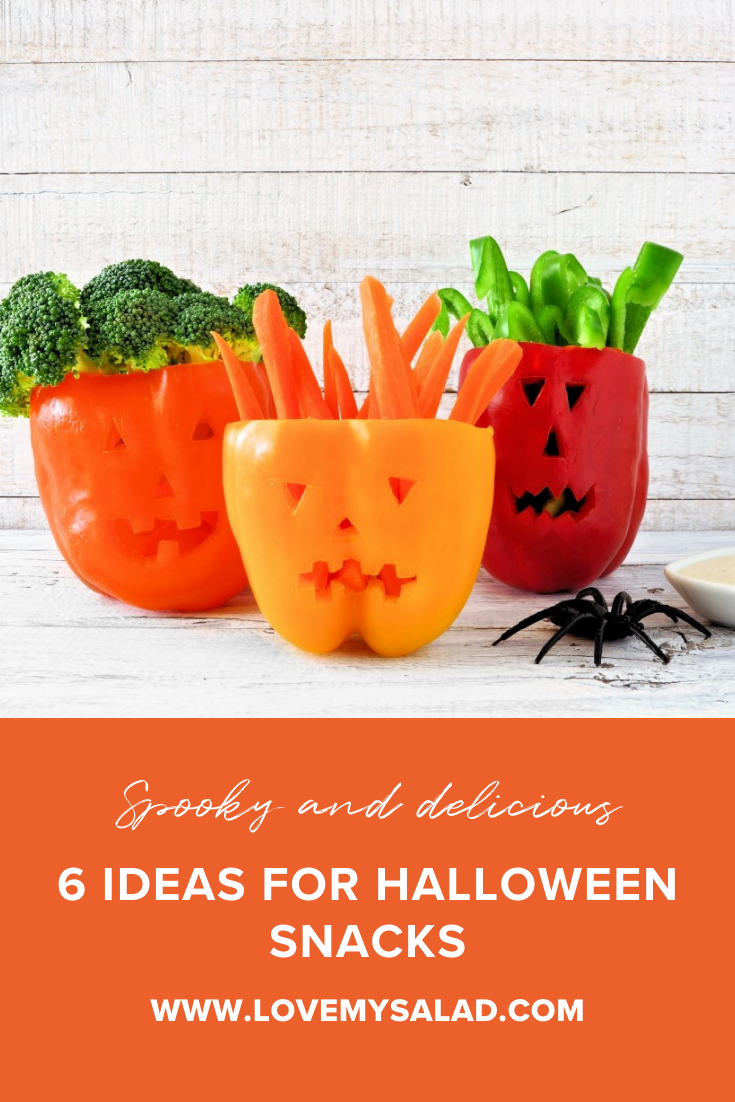 Creepy nacho dip
Nachos are a hit for all occasions! Use your favourite salsa as a base on the plate, or try this Brazilian tomato salsa. Place the guacamole in the middle, spreading thin cheese strips over it in the shape of a spider web. Cut some small pieces of olive and arrange in the shape of a spider. Creepy and incredibly delicious! Don't forget to serve the nachos with it ;-).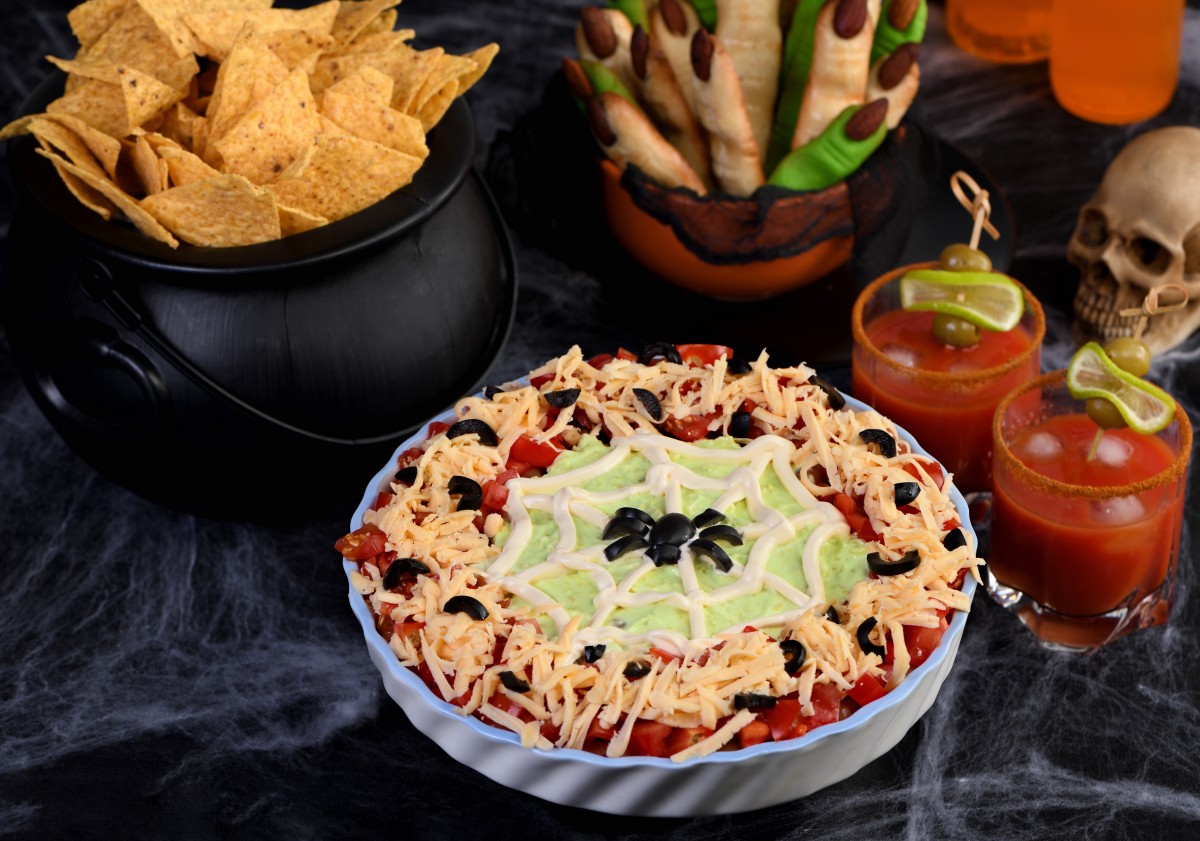 Bloody Mary
Finally, it is of course also important to serve drinks with your Halloween meal and the well-known Bloody Mary is a good option! For the adults, you make these using vodka, tomato juice and all kinds of spicy ingredients. For a non-alcoholic option, try this spicy tomato cocktail! It looks like a Bloody Mary and tastes just as good. It's perfect for Halloween night and child proof too!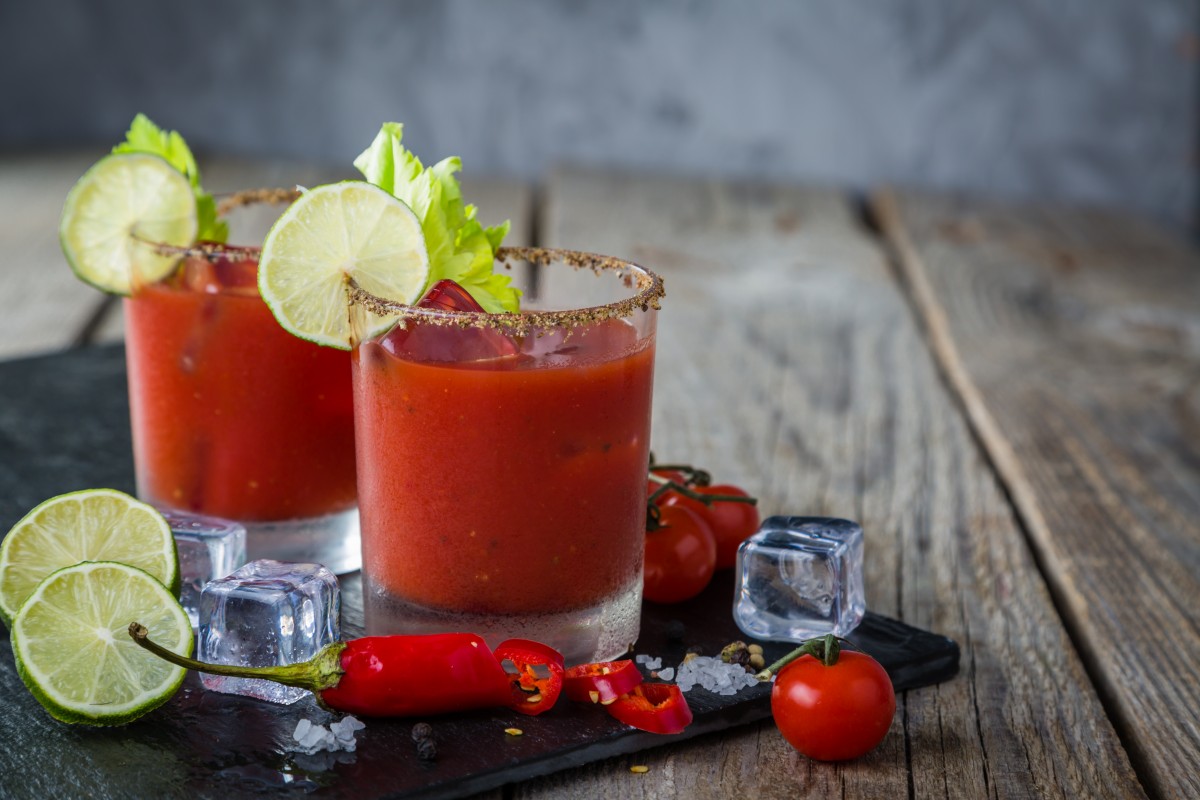 Are you excited about making one of these snacks? Share your creations on social media and tag us. Happy Halloween!