This roasted pumpkin and garlic hummus is a nice twist on the authentic recipe, a little sweeter and creamier than with chickpeas.
Preparation
Heat the oven to 220°C and line a tray with baking paper.
Cut pumpkin into chunks and mix with olive oil. Bake pumpkin and garlic for about 30 minutes – until soft and turning a little brown on the edges.
Transfer pumpkin to a blender, add peeled garlic, tahini, cumin, chili, and lemon juice. Blend until smooth.
If the hummus is too thick, add 1-2 tbsp of water to thin it out.
Transfer the hummus into a serving bowl, drizzle with extra virgin olive oil or chilli oil and sprinkle with sesame seeds and cilantro.
Related salads chosen by others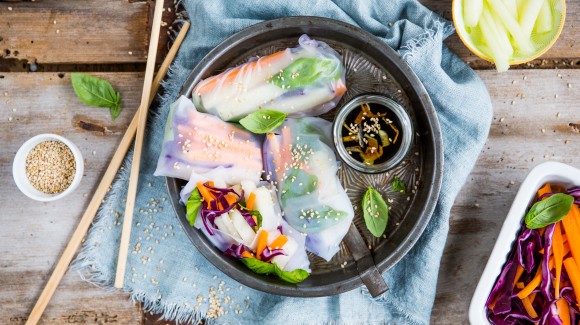 Rice paper rolls with melon
Average 3 of 5 stars
Spinach and peach salad with bacon and flax seeds
Average 3 of 5 stars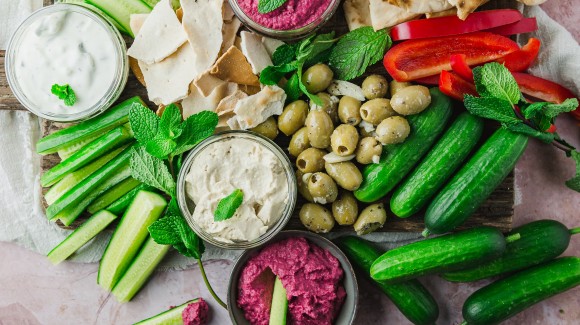 Mezze platter with baby cucumbers, beetroot spread and tzatziki
Average 3 of 5 stars