These healthy tacos are packed full of vegetables with the delicious combination of roasted cauliflower, fresh radish, tomato, spring onion - all topped with a spicy creamy dressing. If you'd like to add some protein, a can of black beans if a perfect addition.
Preparation
Preheat oven to 200°C.
Place cauliflower on a baking sheet and top with oil, cumin, chilli powder, curry powder and garlic. Mix well.
Roast for 30 minutes or until the cauliflower is golden brown and tender.
Warm tortillas in the oven prior to serving.
Mix the cream, mayonnaise and hot sauce together for the dressing.
Add the vegetables to the warm tortillas and top with dressing and coriander.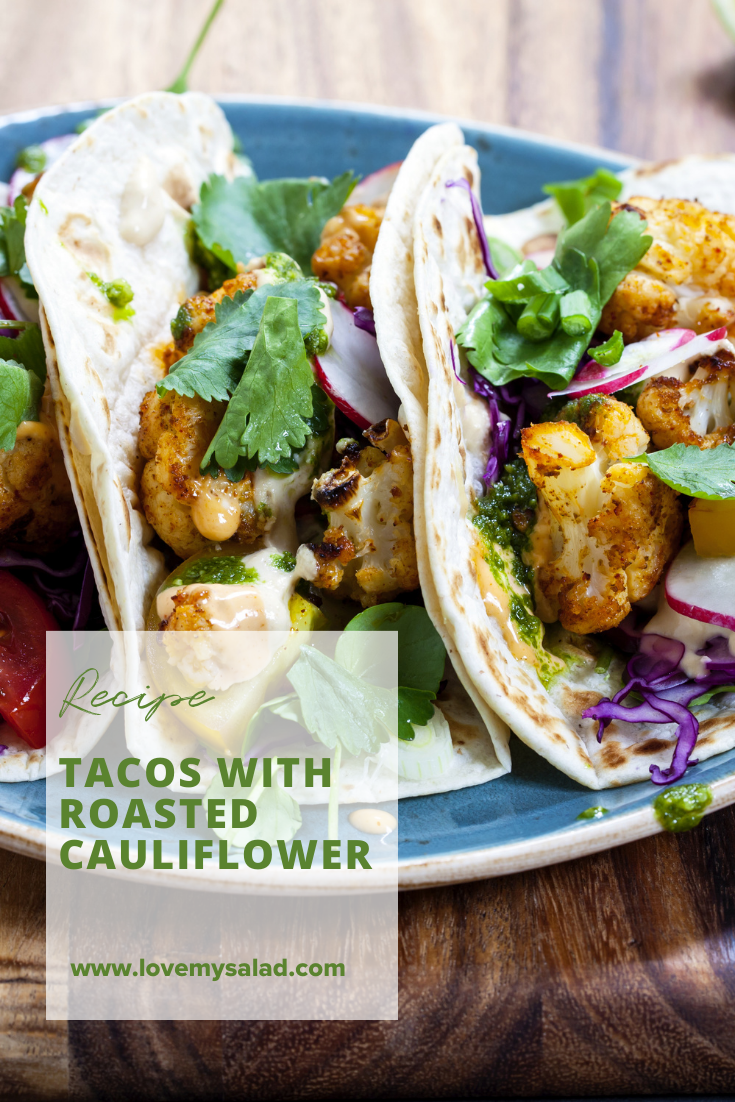 Related salads chosen by others
Tomato grain salad
Average 3 of 5 stars
Rainbow salad with hummus and feta
Average 3 of 5 stars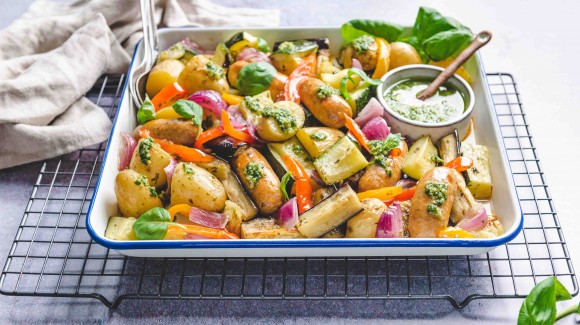 Easy traybake with vegetables
Average 3 of 5 stars