Italian region Trentino is one of the most important European places for the production of apples so we could not exclude them in our salad. As it is the season of cabbage, always present in the Trentino kitchen.
Finally the bacon, the undisputed star of Trentino recipes, with its smoky flavour reminds us of the winter.
This salad is part of the journey of photographer Silvia Censa who explores all the Italian regions for their specialties.
Preparation
Wash and remove the tough outer parts of the cabbage; cut into thin strips.
Cut the bacon into strips.
Also cut the apple into small pieces and sprinkle with a tablespoon of lemon juice to prevent colouring.
Prepare the dressing by mixing the yoghurt with olive oil, mustard, vinegar, a tablespoon of lemon juice, salt and pepper.Put the cabbage, bacon and apple in a bowl. Add chopped walnuts, mixed and seasoned seeds with yogurt sauce.
Toast the slices of bread, cut into cubes and add them to your salad.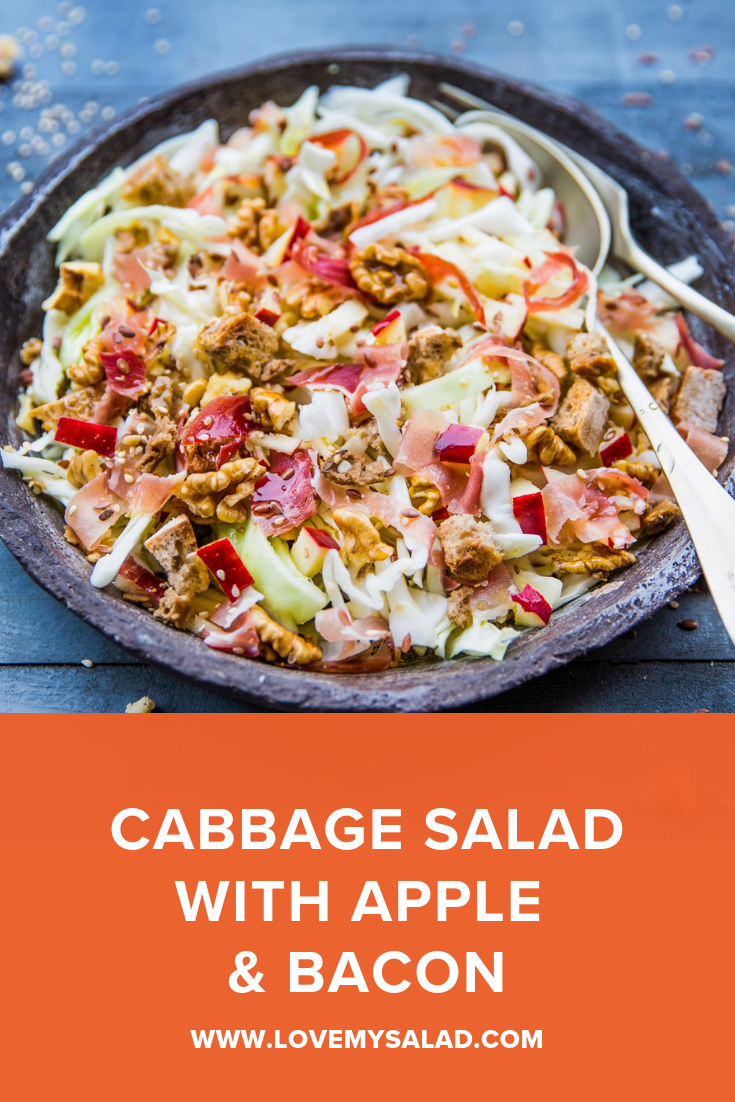 Related salads chosen by others
Pumpkin muffins with pecan nuts
Average 3 of 5 stars
Italian pumpkin salad with kale, parmesan and prosciutto
Average 3 of 5 stars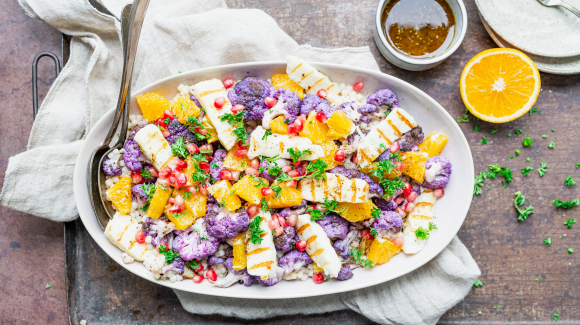 Grilled cauliflower with pearl couscous and a spicy dressing
Average 3 of 5 stars