Leeks are a delicious, yet underrated, vegetable. They are also a budget-friendly ingredient full of flavour. We've incorporated it into a classic English pie. This vegetable pie can also be adapted to use leftover meat and vegetables.
Preparation
Defrost the puff pastry sheets. Preheat the oven to 220 degrees and grease the quiche dish(es) with butter or oil.

Bring the bouillon to the boil in a pan. Cook the chicken breast in the bouillon for about 10 minutes until the chicken is cooked. Then pull the chicken apart with two forks.
Chop the onion and cut the leeks into rings.
Heat some oil in a large frying pan and fry the onions until transparent. Add the leeks and 2 tbsp of bouillon from the other pan. Fry the leeks until soft. Then add the creme fraiche, pulled chicken and peas, and stir well.
Season with salt and pepper.
Beat the eggs in a bowl and add the grated cheese.
Fill the quiche dish(es) with the chicken-vegetable mixture and pour the egg on top*. Bake the quiche(s) in the oven for 25-45 minutes (depending on the size of dish you chose) until the egg is cooked and the puff pastry is golden brown.
Allow the quiche(s) to cool slightly and then serve immediately. Delicious with a green cucumber side salad.
Tips from the author
If you prefer your savory pie with more vegetables, then check out this easy cottage pie with veggies.
Related salads chosen by others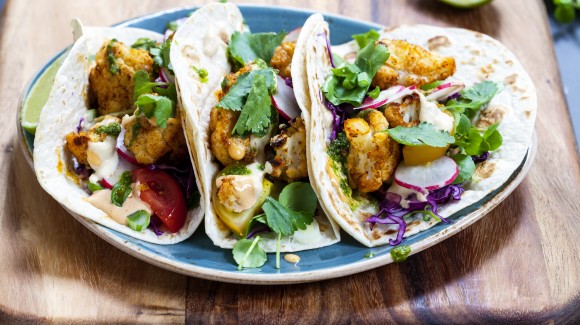 Tacos with roasted cauliflower red cabbage and lime dressing
Average 3 of 5 stars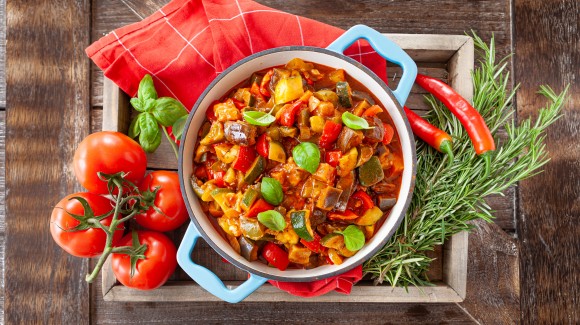 French inspired Ratatouille
Average 3 of 5 stars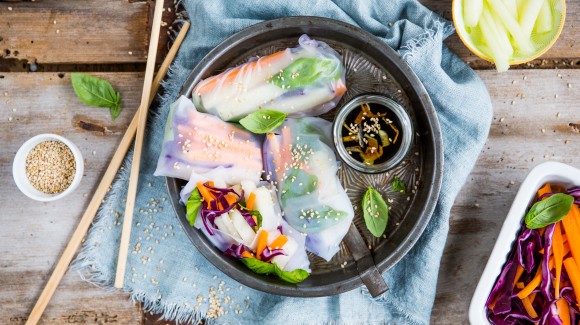 Rice paper rolls with melon
Average 3 of 5 stars