When it starts to get cold outside, a casserole hits the spot. You can make many a family member happy with a steaming easy cottage pie served straight from the oven - guaranteed not a crumb will remain!
Preparation
Chop the onion. Deseed the peppers and dice the flesh. Cut the cauliflowers into small florets.
Heat a large frying pan containing oil over medium-high heat. Fry the onion until it's translucent. Add the mince and fry until brown and falling apart.
Preheat the oven to 180 degrees. Add the leeks, peppers and cauliflower to the onions and fry briefly. Add the tomato puree and fry briefly. Then add the broth and Worcestershire sauce to the vegetables and bring to the boil. Turn down the heat, place a lid on the pan and simmer for 10 minutes.
Add the peas for the last minute. If needed, season with salt and pepper.
Place the vegetables in the oven dish and cover with mashed potato. Sprinkle with grated cheese. Bake for 10-20 minutes until the cheese is melted and golden brown.
Related salads chosen by others
Leek and potato soup
Average 3 of 5 stars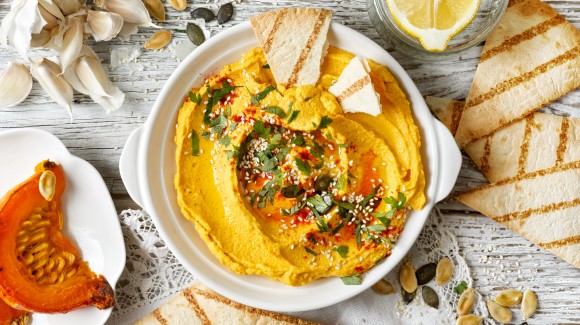 Pumpkin hummus
Average 3 of 5 stars
How to make cheesy vegetable lunchbox bread
Average 3 of 5 stars