Kicking off your day with veggies is a great way to achieve the recommended serving of five vegetables a day and these delightful courgette muffins are perfect for making breakfast more exciting and healthier.

Sunday morning is a great time to bake fresh and delicious courgette muffins for breakfast. Fill your house with the gorgeous aroma of baked goodness and enjoy these muffins warm from the oven. Try serving them with a side of grilled tomatoes for another dose of veggies.

The best thing about these courgette muffins is that they keep well in the fridge for days (and you can freeze them), meaning you can have easy breakfasts or snacks for the rest of the week!
Preparation
Preheat oven to 200 °C and line a 6 cup muffin pan.
Whisk the flour, salt and baking powder together.
Gradually add milk, oil and the eggs, stirring until the mixture is well combined and smooth.
Stir in the grated courgette, feta and parsley. If you're feeling more adventurous, add a pinch of cinnamon powder.
Gently fold the dry ingredients into the wet ingredients until the mixture is combined.
Divide evenly into the muffin cups and bake in the oven for 20-25 minutes.
Related salads chosen by others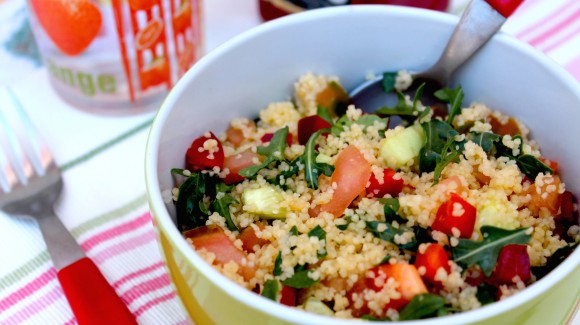 Couscous and fresh rocket salad
Average 3 of 5 stars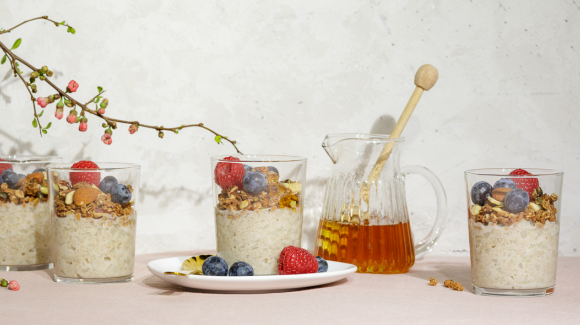 Cauliflower rice pudding with granola and blueberries
Average 3 of 5 stars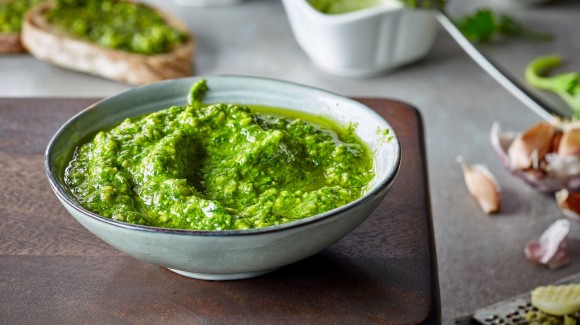 Basil & Courgette Pesto
Average 3 of 5 stars