We are going to make an original and fun salad with balls of different colors melon and kiwi. We can use different varieties of melon (galia, cantaloup, frog skin).
We will also use a mixture of lettuces (spinach, lollo rosso, batavia, etc.) that we can get practically in any supermarket. That is why you will see that this salad is very quick to make and also very nice to present to your guests.
It's a perfect dinner, or a great starter in your meal. The fresh fruit and the balsamic vinaigrette is a great mix. You'll tell me what you think about it :)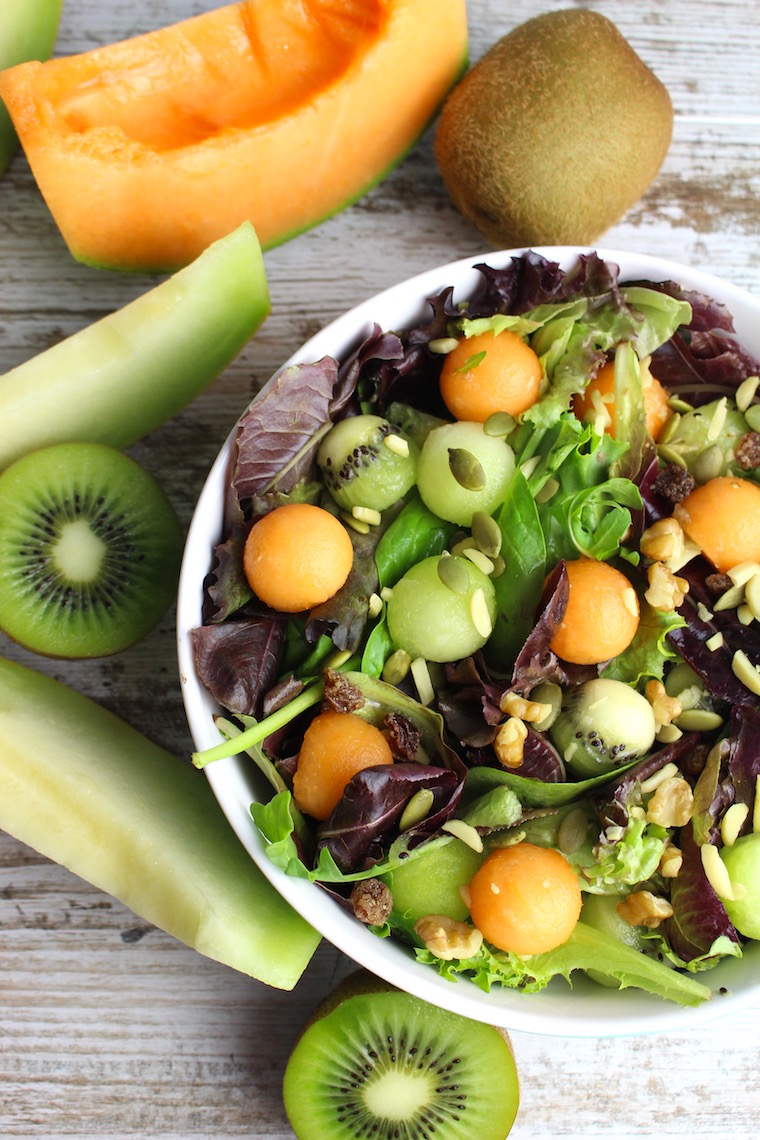 Preparation
We cut the melons in half and with a small ball-maker we make little balls of melon galia and cantaloup, of different colors.
We peeled the kiwis and we make as many balls as we could from each one.
We prepare the vinaigrette by mixing the oil, balsamic vinegar, honey and salt until we geat a emulsified mix.
In a bowl we mix the lettuces, the fruit balls, the seeds and the vinaigrette.
We decorate with a few balls of melon and kiwi above and add a few seeds on the top.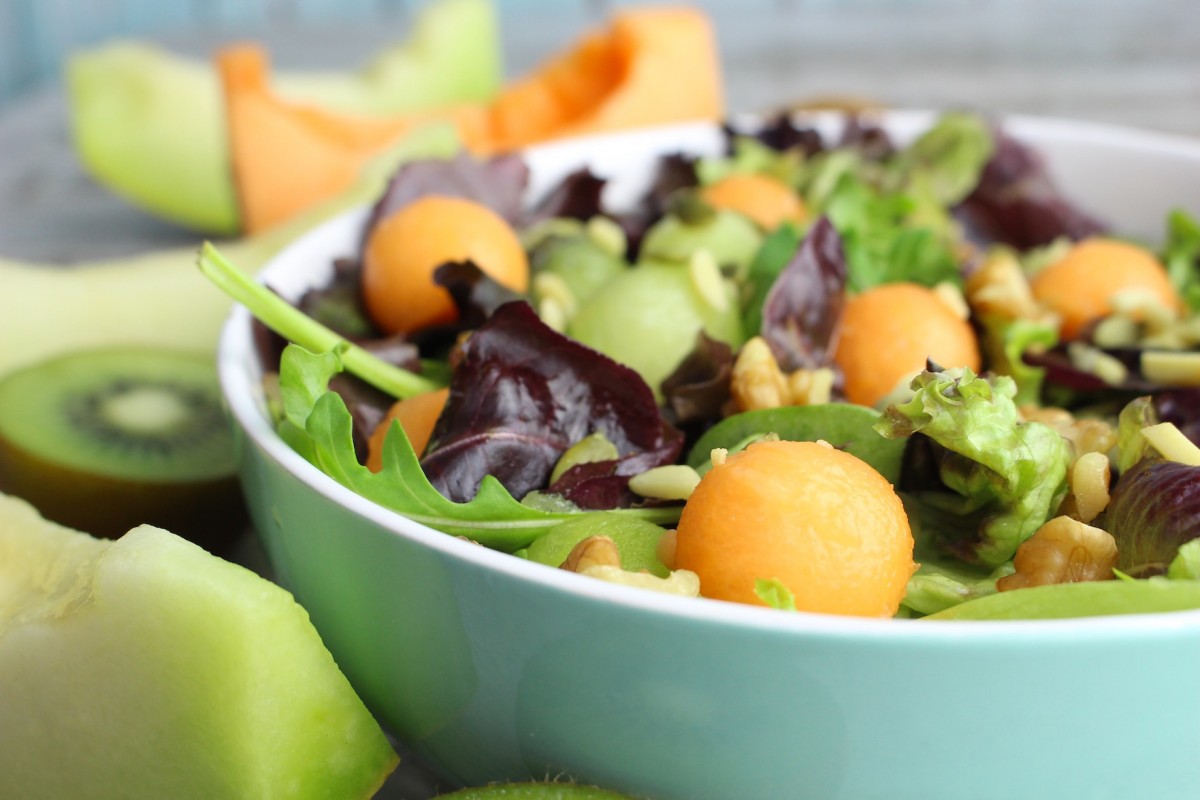 Tips from the author
If we do not have a ball-maker we can cut the melon and the kiwi in cubes.