Today I had a craving for a salad from my homeland, the Mediterranean. A salad where I could eat the greens cultivated where I was born, in the gardens of Almeria and Murcia. Red and yellow cherry tomatoes, black olives, red onion, mozzarella cheese (lactose-free for me) and a delicious and aromatic basil vinaigrette.
And one thing the Italians know well is that the combination of tomato, mozzarella and basil always works, as in this caprese salad with pistachio vinaigrette. But why not add greens: curly endive, lamb's lettuce ... And of course, all seasoned with a good Andalusian EVOO (extra virgin olive oil). I hope you enjoy it :)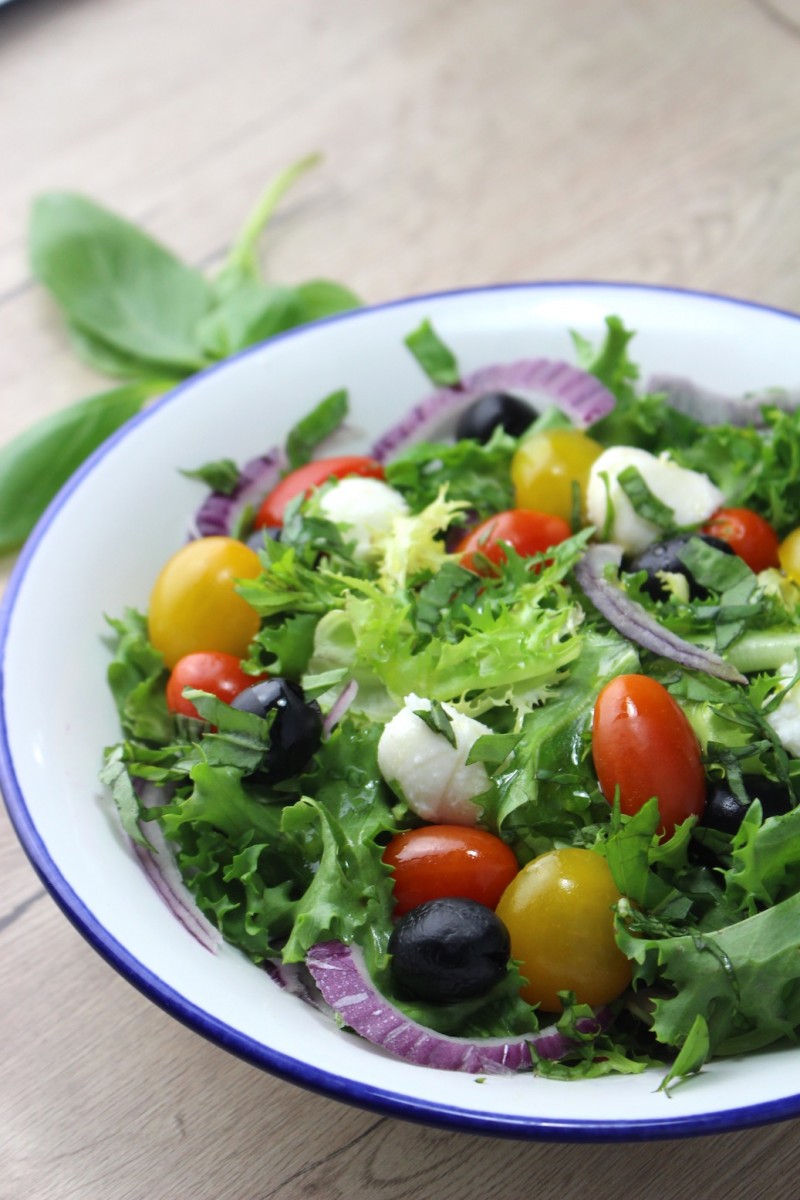 Preparation
1. In a small bowl, mix the olive oil, salt, and vinegar until emulsified.
2. Add the basil to the vinaigrette. We left it marinating for half an hour.
3. Julienne the red onion. We used a melon baller to get little balls of mozzarella. If you like, you can slice the olives and cut the cherry tomatoes in half.
4. In a large bowl, add all the ingredients and combine.
5. Emulsify the vinaigrette once more and add it to the salad, mixing well.
Tips from the author
You can add nuts, such as chopped walnuts, if you want to add a little crunch to the salad.
Feel free to substitute the mozzarella for any other cheese, or leave it out if you do not eat dairy.
Related salads chosen by others
Cabbage salad with apricots and almonds
Average 3 of 5 stars
No cook felafel and Qukes® baby cucumbers snack bowl
Average 3 of 5 stars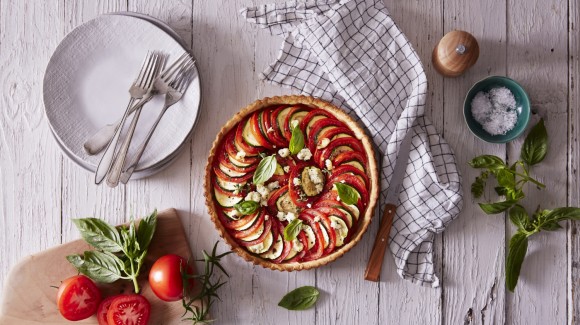 Fresh Tomato Tart
Average 3 of 5 stars