Oh my, how we love summer! The warm temperatures ease in and there are non-stop things to do at home. The good weather, the plans with friends that are starting to emerge again after this difficult time, and the frenetic rhythm in the garden, mean that we should always have something prepared at home. This idea today is super simple. Let's see what you think.
Normally eleven the warm days start, I tend to have some vegetables half prepped at home. In this case a cauliflower, which in addition to being tasty, is also very versatile. By first steaming it to par-cook it, it is open to different possibilities, such as throwing together a quick salad or even putting it on the grill or in the oven to crisp up.
Having a few veggies ready to go in the fridge is great if you prefer spending summer days at the beach instead of spending that time cooking ;) Although with this particular recipe it does add a great little touch to throw it on the BBQ or on a flat grill for a few quick minutes.
Let's go with the recipe.
Preparation
Wash the cauliflower and cut off the stem, leaving the little trees.
Steam the cauliflower for approximately 4-5 minutes, depending on the size and how soft you like it. My recommendation is to leave it al dente so it crunches a little and retains its flavour a bit better.
Once we have the cauliflower trees cooked, you can flatten it, or not – whatever you prefer. I assure you that it is delicious either way.
Next, season it in a bowl with paprika, turmeric, cumin and minced garlic, extra virgin olive oil, Sichuan pepper and salt.
Mix everything well and plate the cauliflower. If you like, use some herbs for garnish - I love to use celery leaves.
Related salads chosen by others
Vegetarian stuffed peppers with a garlic yogurt sauce
Average 3 of 5 stars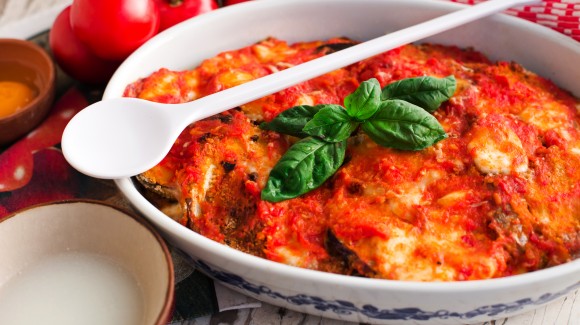 20 minute aubergine parmigiana
Average 3 of 5 stars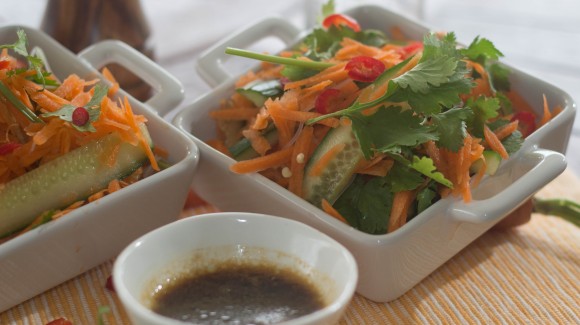 Spicy noodle salad with carrot, cucumber and coriander
Average 3 of 5 stars