This salad looks quite simple, but it tastes delicious with a creamy dressing, a little bitterness of the endive and savoury artichoke.
Preparation
Boil eggs and cut in quarters
Cut the artichoke hearts in halves and the turnip in julienne style.
Combine the endive, artichoke and turnip in a big bowl.
Start making the dressing: whisk the mayonnaise and mustard together and add the chopped tarragon and capers at the end.
Add the dressing to the endive salad and gently mix the dressing through the salad.
Related salads chosen by others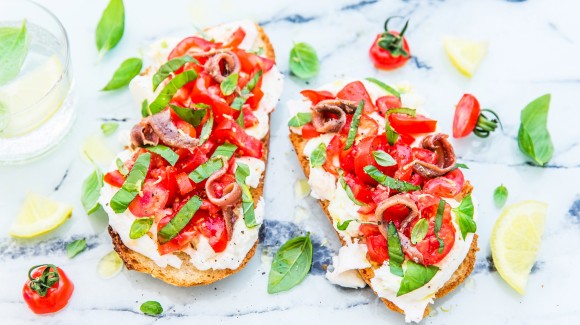 Tomato bruschetta with mozzarella and anchovies
Average 3 of 5 stars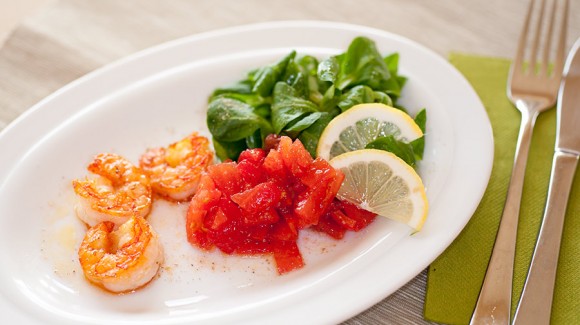 BBQ Prawns and Mâche (Corn salad) Salad
Average 3 of 5 stars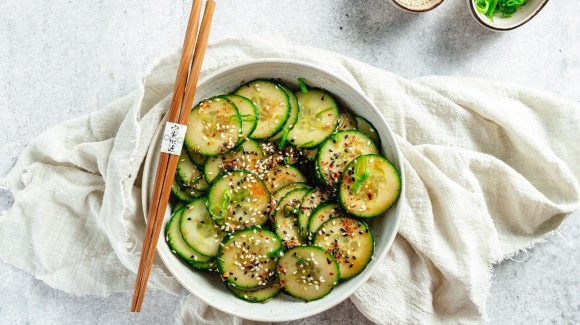 Korean cucumber salad (oi muchim)
Average 3 of 5 stars