Looking for a way to warm your heart and boost your spirits? Knowing their product better than most, vegetable grower, Jeremy Haw and the team from Hussey & Co share an easy way to prepare and enjoy this delicious spinach soup using fresh baby spinach.
Preparation
In a medium-sized, heatproof bowl, blanch baby spinach by pouring over boiling water. Sit for only 1½ minutes maximum – it should have a bright green colour. Carefully drain and set aside to cool.
In a medium-sized saucepan, heat the chicken stock, garlic and pepper on medium to high heat until simmering (do not boil the stock).
Add spinach to saucepan. Add the 6 tablespoons of Greek yoghurt. With a wooden spoon, carefully blend the soup until smooth and creamy. If you have a high speed blender that has a lid with vent, you can blend it this way also.
Add ½ the lemon juice. Mix through thoroughly and taste. If needed, add a little more lemon juice, salt and pepper.
To serve, add soup to serving bowls, dollop with a little Greek yoghurt and serve with warm, crusty bread. Enjoy immediately.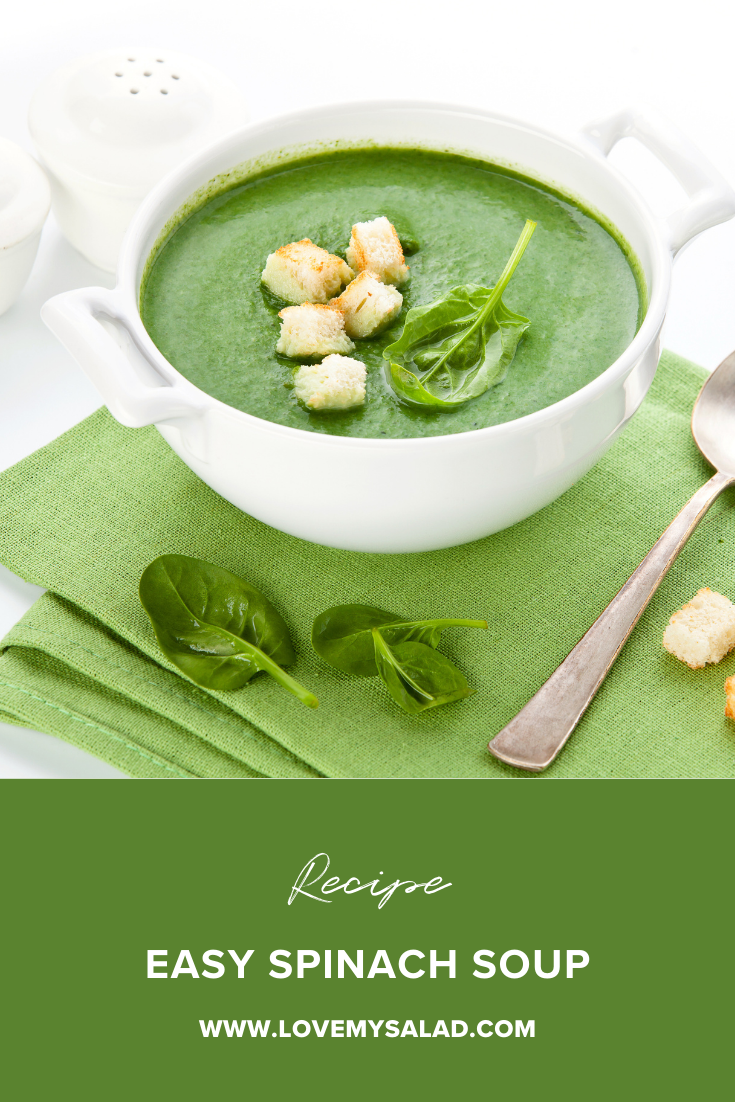 TIP: During cooking, do not overheat or boil the soup.
Meet Jeremy Haw in the spinach fields as he shows ALDI customers in Australia how easy it is prepare this spinach soup.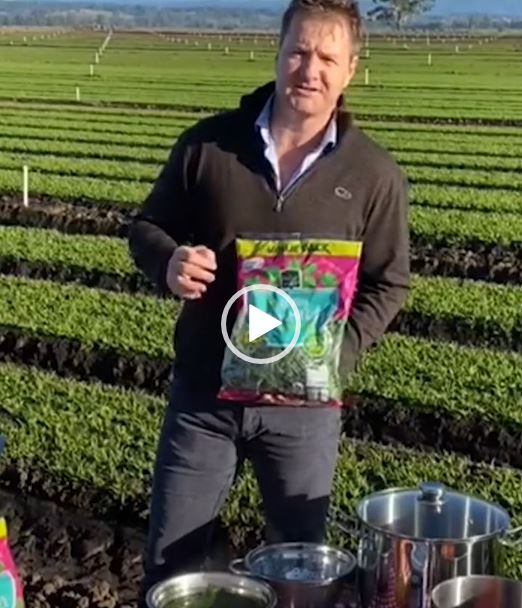 Tips from the author
Contributing to a healthier Australia is a focus for the team at Hussey & Co who are passionate about being able to provide Australian households with fresh and nutritious produce and continually develop innovative opportunities to positively enhance the salad leaf range to encourage customer consumption. "Eat well to be well" is what the team at Hussey and Co like to say. Enjoy this recipe.
Related salads chosen by others
Egyptian Molokhia
Average 4 of 5 stars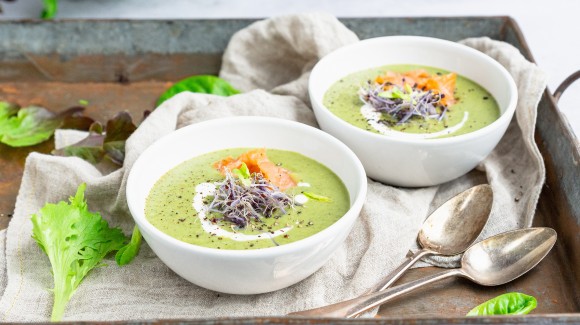 Lettuce soup with mint and peas
Average 3 of 5 stars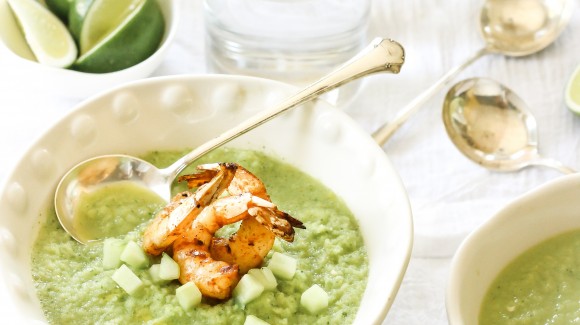 Zucchini soup with grilled shrimp
Average 3 of 5 stars